Welcome to our new series, 'Meet the Entrepreneur', where we meet entrepreneurs and start-ups from the Channel Islands.  We find out what they are doing, what 'drives' them and what advice they would give anyone starting out in business.
Today, we meet Gavin Breeze, founder of EVie
Anyone in Jersey can not have seen the instantly recognisable bright yellow EVie bikes being ridden about the island. We started by asking Gavin about the EVie business: "EVie is an electric car and bike sharing operator which launched in Jersey at the very back end of 2019. Our goal is to bring sustainable, eco-friendly, shared transport to the island at a price everyone can afford and is fun to use. We would like to help reduce significantly the numbers of cars on our roads, increase physical activity levels and reduce the Co2 emissions.
"In 2020, our first full year of operations, we recruited over 12,000 members (largely islanders because of Covid) who used our cars and bikes to travel 350,000km – the equivalent of nine times round the earth – saving 45.8 tonnes of Co2.
"2021 is planned to be a massive year of change for us. We are hoping to launch the EVie Bikes in Guernsey. Meanwhile, in Jersey we are launching a totally revamped tech platform that brings the reservation of cars and bikes onto one App. This should deliver a massive improvement in user experience and operational efficiency. But Covid, Brexit and the global excess demand for bikes are putting unprecedented stress on supply chains. We are hugely dependent on the ability of third-party suppliers to deliver on time to fit in with what we hope to do. It makes for an interesting next few months."
Tell us about your 'journey' and how you got to this point
I have been involved in the IT sector since 1989, as founder, seed investor and Non-Executive Director for a number of tech start-up companies, several of which have been listed on the Alternative Investments Market in London ('AIM').
I founded my first business, in contract publishing, at the age of 28.  In 1997, and by then on my fourth company, I founded DataCash Group plc, a payment processing and fraud management company.  This floated on AIM in 2000 and sold to Mastercard in 2010.  Since then I have acted as a Non-Executive Director on the boards of both private and listed companies in Jersey and the UK.
I have been a Jersey resident since 1996, and feel the time is now right to try and put something "good" back into Jersey. Transport is responsible for over one third of the Co2 emissions in Jersey. There are simply too many cars here, most of which sit around doing nothing for 95% of their life.  Meanwhile, the States has declared a Climate Change Emergency and published the Sustainable Transport Policy (STP).
The time is right. EVie is a private sector initiative aimed at helping the island move towards a more sustainable future. Its objectives match those of the Government.  Every time someone choses to use an EVie vehicle, car or bike, they are making their own contribution to meeting the STP objectives. We very much hope what we are doing can be harnessed by the Government as a tool to help effect change and meet its own self-imposed deadlines of carbon neutrality by 2030.
Can you talk us through a typical working day?
As a very small business everyone working at EVie has a range of duties. At the operational level I am involved in the detail like processing car driving licence applications. This begins on my iPad over cereal at breakfast. More generally I am focussed on setting the strategic direction of the business, putting systems in place that allow the company to grow at pace and recruiting the right talent to do it better than me. I am the primary interface with government, partners and the suppliers we work with to extend the operation further into Jersey's consumer and business travel habits. As shared sustainable transport is new to Jersey, a significant amount of time is dedicated to getting people to understanding and the benefits and the opportunities.
Have you had support from Jersey Business or Digital Jersey?
We have had no financial help from anyone. However, Digital Jersey was particularly helpful in introducing us to the right people within government and the media in the early stages.  We were also fortunate that James Haywood at Digital Jersey had previously worked at ZipCar in the UK. James was especially helpful in making sure we avoided pitfalls and in encouraging and guiding how we approached the opportunity in Jersey.
Can you share your experience with banks
Because EVie has been self-funded we did not seek any advice or credit facilities from banks. Our objective has been to run an operation that quickly reached operational cashflow breakeven. We achieved that in 2020.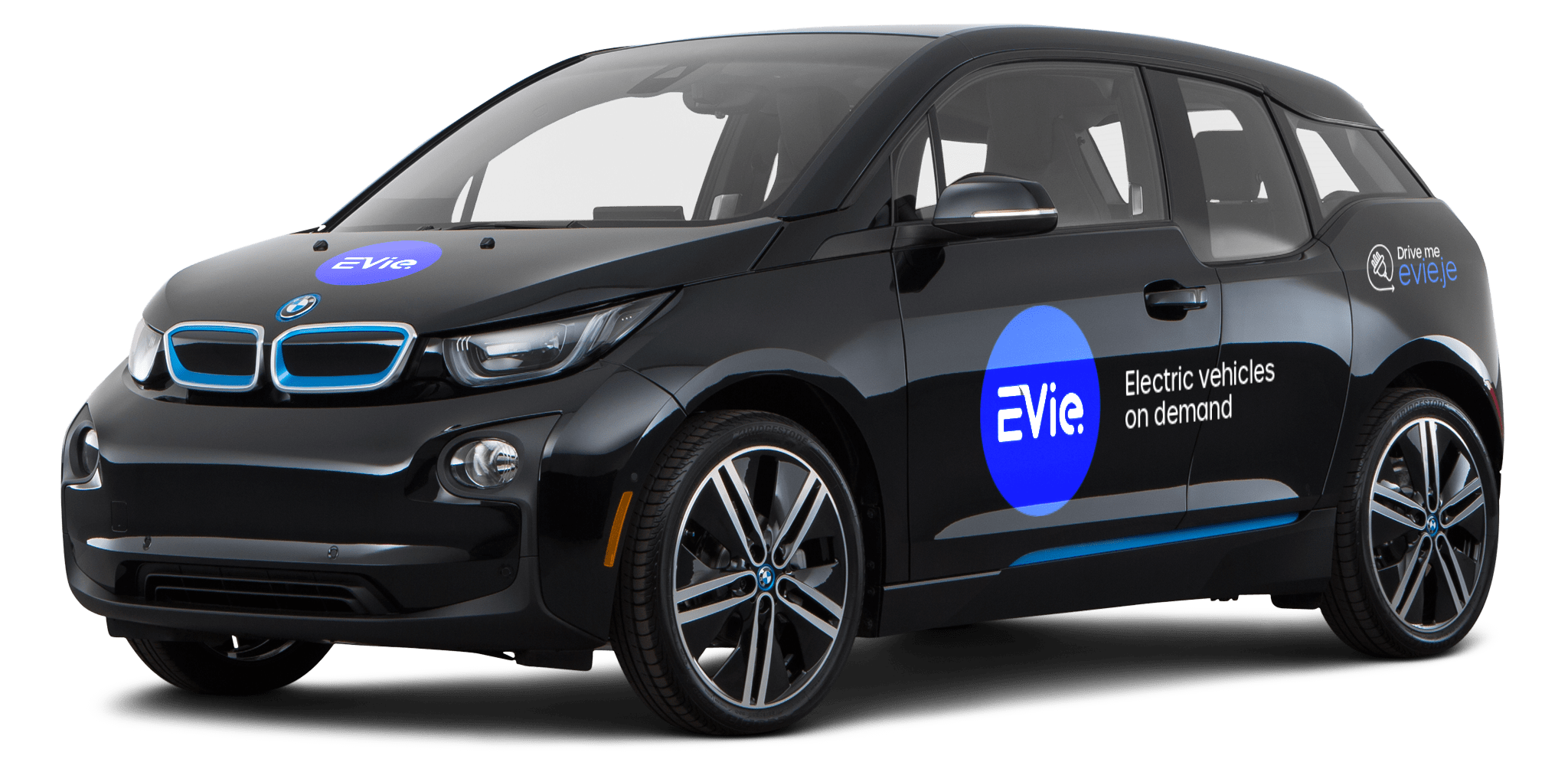 How has Covid-19 impacted your business?
In 2020 EVie we were delighted to be in a position to support the island and to provide Healthcare workers with free or heavily discounted use of the car and bike fleet for a period.
Otherwise, Covid is a mixed deal for us. On the downside, there were very few tourists which affects turnover. On the plus side, if there is one, EVie provides islanders with a much needed excuse to get out and explore the island in a healthy, safe way. Our 12,000 members, most of whom are residents, is a positive sign that we provided some welcome distraction to many people.
What's been your biggest challenge as an entrepreneur/startup?
We feel we have been successful in introducing a totally new form of transport to Jersey and are happy with the number of members in our first year. The challenges have come from macro things like global bike supply chains. For instance, our "BlueBike" fleet – the regular e-bikes we offer as long-term hires – did not arrive until the end of the summer, giving us little time to seed the product into a highly seasonal market. As a result, we are a year behind with this product line.
Globally, bike manufacturers had massive excess Covid-driven demand last year which is stretching into 2021. Problems with supply is exacerbated by Brexit. Combined, they are proving to be highly destructive to transportation and the supplies of spares and new bikes.
At a more local level one area of challenge was obtaining permits to park cars in public spaces. It took many more months to get permission for our first car spaces than we had expected and involved "un-joined up" coordination with Parishes, IHE, Planning and Parking Control amongst others. Some of this is understandable because EVie was then a totally new concept in Jersey.  We even had to get the Transport Minister to pass a new law to accommodate our type of parking space.
However, now we have been through that, the processes of obtaining permission for additional parking spaces are understood and should be easier and faster in future. We were delighted to be able to launch the fleet of 140 dockless e-bikes without the parking hurdle.
Can you share any pleasant experiences as an entrepreneur/startup?
It has been a wonderful to receive so many call-outs of support on social media from happy customers who appreciate what we are trying to do to change transport in Jersey for the better. We hope we can continue to make travel in Jersey fun, affordable and convenient to everyone.
At a business level, we have been absolutely delighted to be cashflow breakeven in our first year. For a start-up business bringing a brand new service to Jersey, that is an achievement.
What advice would you give to someone who has a start-up idea?
This is the most difficult question!  Market research, access to capital, legal structure and your own personal ambition are the obvious areas to think about. I am happy to talk to anyone who thinks I might be able to help.
What would you like the States of Jersey to do in order to help entrepreneurs and start-ups?
Digital Jersey, Jersey Business and groups like TEKEX are better organisations to answer this than me.  There is a huge amount of work being done to change the environment in Jersey to encourage and support start-ups in areas such as access to talent (residency), tax incentives, R&D credits and States sponsored investment.  In all these areas we are way behind the UK.
In the meantime, those that do have the courage to launch a new idea do so almost despite being in Jersey rather than because they are here.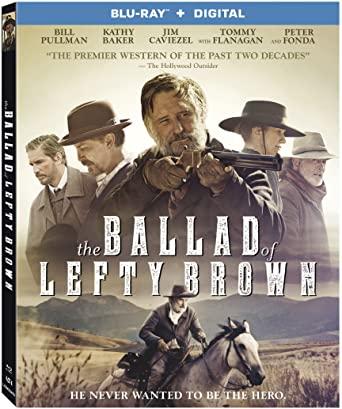 Which leaders do you admire and why?
I admire anyone that launches something totally new and revolutionary. I have always been a fast follower and have never actually invented anything that has developed into a business. That is a whole different level of entrepreneurship.
Aside from ChannelEye.Media, what are the last three accounts you followed on social media?
What do you do in your downtime?
In normal years it would be travel and long distance walking holidays. I will always try and make a pilgrimage or two to Twickenham and Lords.
What's your favourite film?
The Cohen bothers film "The Ballad of Buster Scruggs".
What music do you listen to?
A very eclectic mix, but check out Ibrahim Maalouf  – Will Soon Be A Woman – Live at Babylon, Istanbul on the "10 Ans Live" album. This needs to be listened to loud and after a beer or two. The most amazing and exciting trumpet playing I have ever heard. Available on Spotify.
Are you listening to any podcasts at the moment?
I recently started listening to www.micromobility.io. It interviews all the main players in the e-scooter, e-moped, car shareables world including the CEOs of Lime, Swapfiets, Bolt and Beam.
It is a wonderful opportunity to inform our strategy and learn what others are doing worldwide. It is also very reassuring to hear we are doing some things right and confirms that EVie is a small part of a huge global shift towards shared micromobility. It is the future.
What book are you reading at the moment?
Lonesome Dove by Larry McMurtry. At 843 pages, its keeping me busy. Wonderful.
What is your favourite gadget and why?
On a day to day basis, my iPhone. But they probably don't count as a gadget anymore. In a moment of madness I have pre-ordered by way of crowdfunding a hubless electric bike from Reevo. Check it out here.
I hope to take delivery soon, so I can't really say yet if it will turn out to be a favourite!
---
Photos of Gavin are courtesy of Andy Le Gresley.