Jersey artist BluntRoller announces his recent collaboration with Burlesque superstar Dita Von Teese.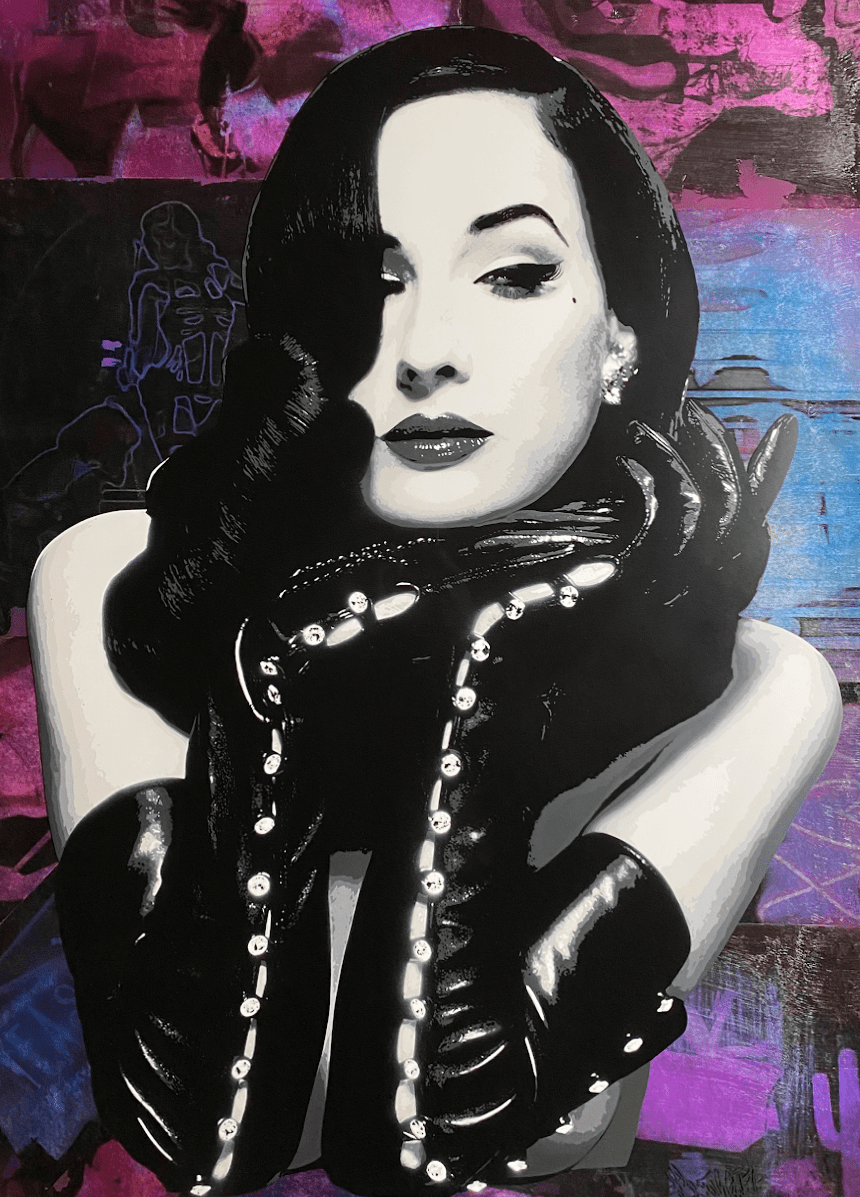 The up-and-coming artist, BluntRoller, has Dita in his new collection of works that will be exhibited in London this Summer at one of the world's most exclusive private members clubs.
The exhibition will feature ten of the world's most beautiful and strong women, aiming to inspire and empower.
BluntRoller said: "It's quite surreal to be involved with such a famous celebrity, I've always admired Dita, LA Royalty and the queen of burlesque, she is just super cool and such an inspiration to work with and to paint".
On a recent Instagram post, speaking about the collaboration, American Dita Von Teese said: "It's fabulous, thank you everyone loves it".
---
BluntRoller is an international urban artist whose work can be found on the streets of London and dotted throughout various European cities.
Born in Jersey in 1987 and without formal art training, BluntRoller has gained global attention and popularity due to his subversive style and notably skilled stencil work. Peers believe he is the greatest stencil artist of his generation.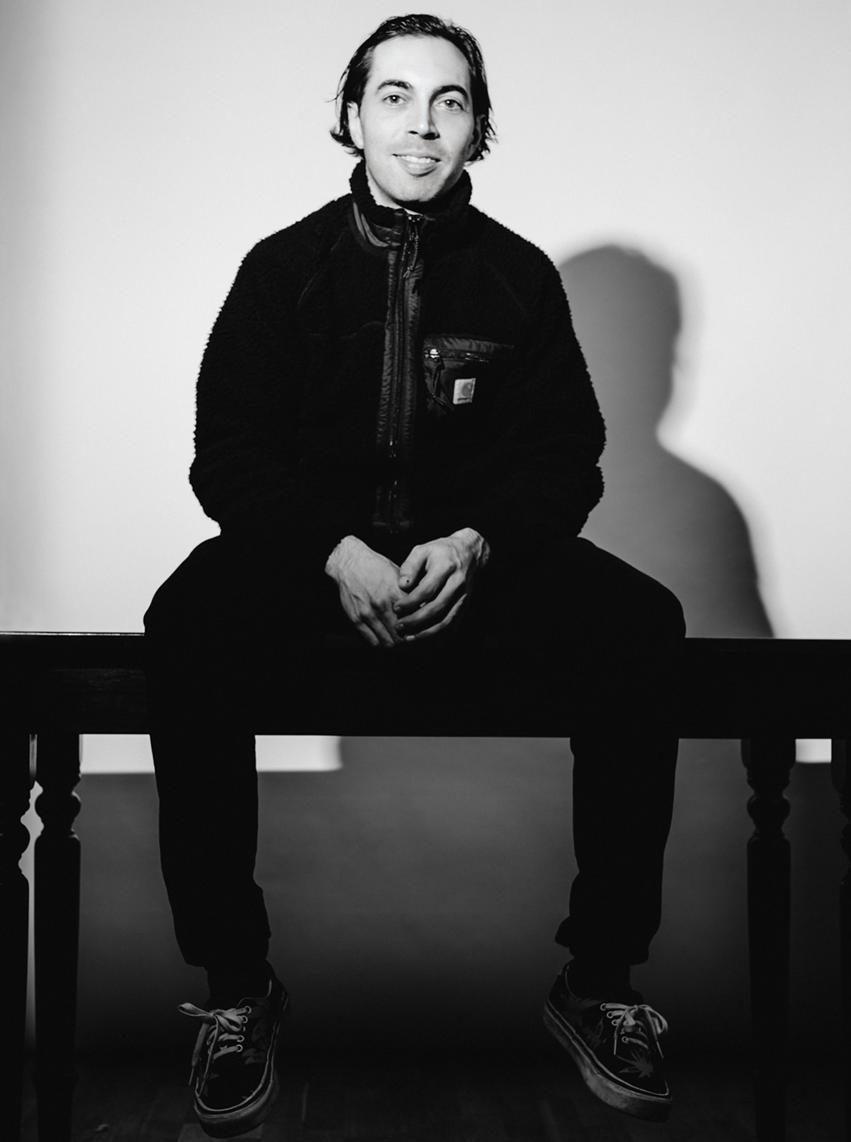 With a growing reputation, last year alone BluntRoller exhibited work at the Kijkduin City Street Art Museum of Europe, Frichez nous le Pais in Paris, the Wien Museum of Vienna Austria, Saatchi Gallery London and many other established galleries, books and publications.
BluntRoller has been recognised by the Worldwide Street Art Directory and has featured in exhibitions alongside Banksy, Obey, Keith Haring and Invader and is well established within the street and urban art scene.
Although his career started on the streets, his technique has grown above and beyond the realms of his contemporaries and improved due to his dedication and thousands of hours spent hard at work in his studio. He is meticulous and a perfectionist with a desire to create images that are detailed and ground breaking.  Recently, and with the influence of his agent, he has started to concentrate on female beauty, resulting in high-end and gallery focused pieces.  The combination of his mastery of stencils and spray technique juxtaposes beautifully with the new polished designs that he is creating.
Moving forward in 2021, BluntRoller is creating a collection of multi-layer stencil spray paintings depicting eternally beautiful woman.  The use of weathered collage on glass elegantly backs the sharp and detailed paintings.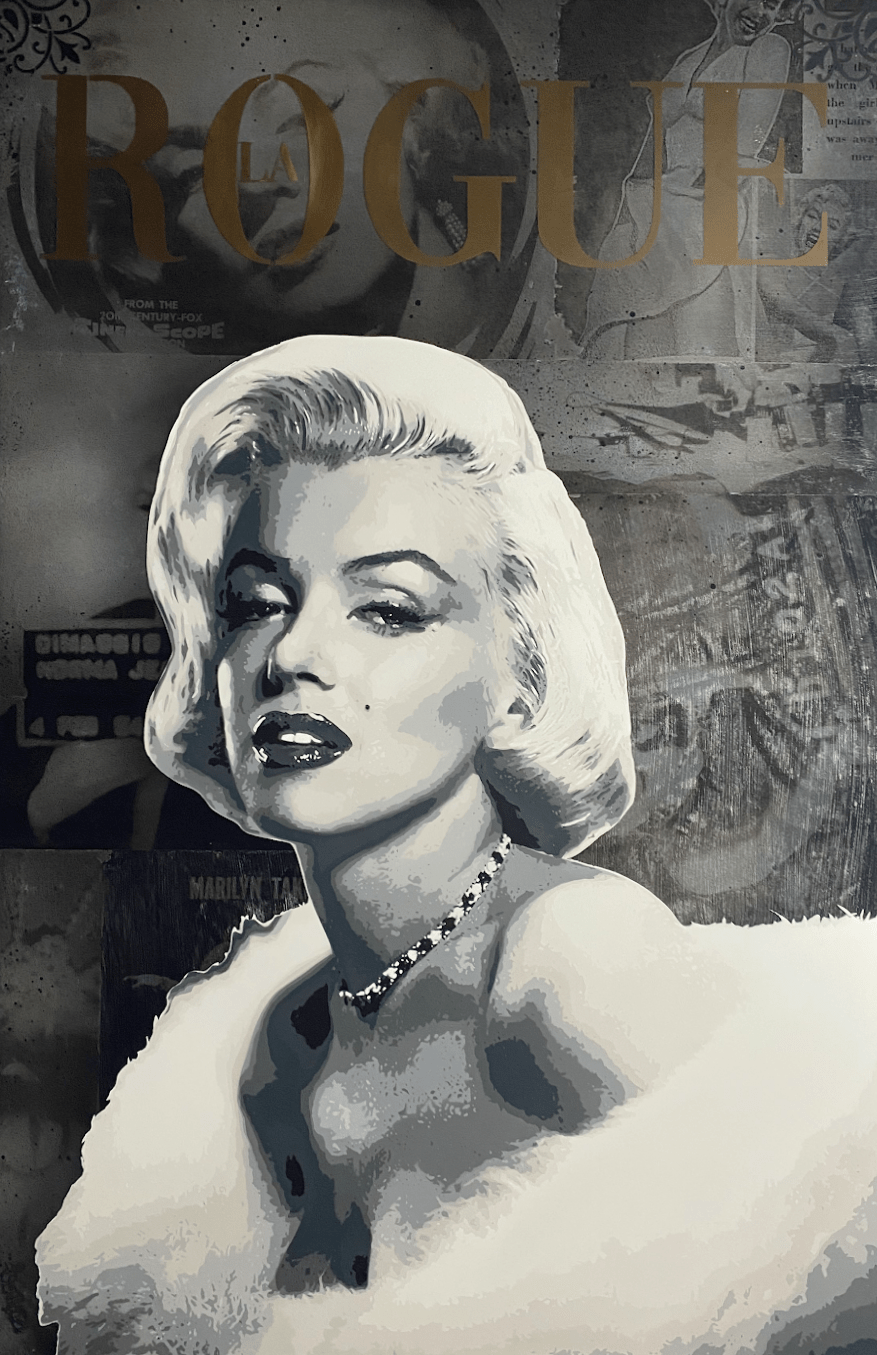 ---
BluntRoller's Agent, Jasmine Rose Noel of JARO said: "It's amazing to see how far this local star has come in only the last four years since quitting his successful finance job and setting his heart on being an artist.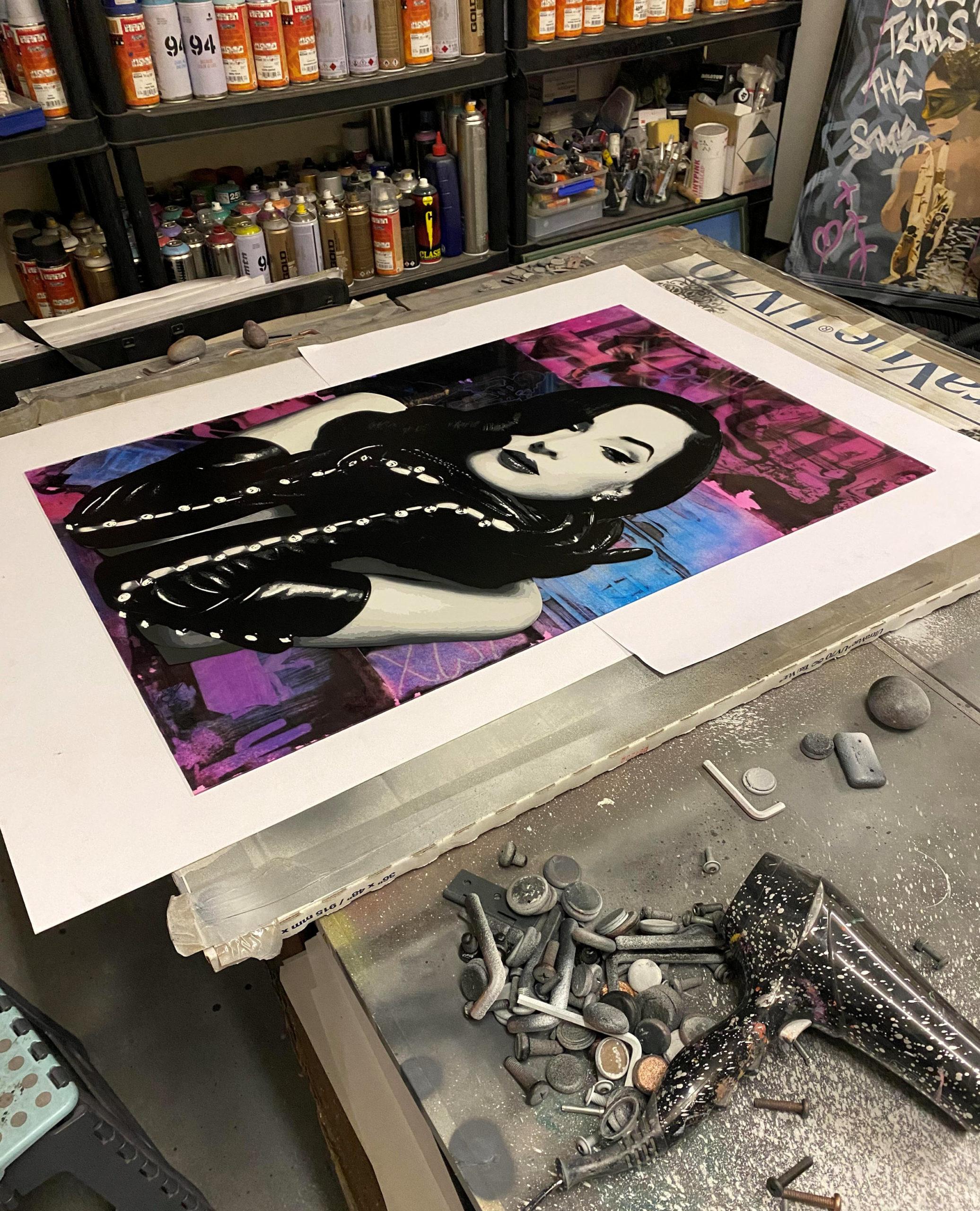 "BluntRoller continues to enjoy worldwide success having previously exhibited all over Europe including London, Paris and Gstaad.  His work has become a bit of a collectors item and prices are going up year on year as demand is so high for these complicated original paintings using hand cut stencils and spray paint.
"Dita now works with high end brands like Cartier, Beverly Hills Hotel, Claridge's and Cointreau, so it's exciting to have her on board as a fan, collector and ambassador."
Speaking about the possibility of a Jersey based event, Jasmine said: "There are talks of a jersey exhibition in August as he likes to show his loyal and local fans what he's been up to. Last year's showcase was a roaring success with the majority of his 64 piece collection selling to local buyers on the first night."