We hear a lot of talk about the lack of university-level education in Jersey for digital skills, but that doesn't mean there's no degree equivalent option on-island.
The state-of-the-art Digital Jersey Academy in St Helier is home to the Digital Leadership Programme, a two-year course that covers a mass of digital skills – from the technical to the creative – that equips graduates with the very skills that employers in Jersey's growing tech sector are craving.
And, because the course can be studies both full-time and part-time, it's perfect for both those considering their higher education options, as well as those already in work and looking to reskill or upskills to give their own career a turbo boost.
Channel Eye spoke to student Tom Corcoran to find out why he enrolled on the Digital Leadership Programme and get a better insight into what he's getting from it.
Tom, why did you choose to study at the Digital Jersey Academy?
I decided to enrol on the Digital Leadership Programme because it was such a good opportunity. After finishing A-Levels I was planning to go to university; however, I was not sure what my career prospects would be like after completing my course. Then I heard about the Digital Leadership Programme. I was immediately interested by the broad curriculum, covering many aspects of the in-demand digital sector, with the idea of making us into 'T-shaped' people, which means having a broad understanding of relevant aspects of digital whilst also specialising in a specific area.
For me, having time split between both studying and practising these aspects sold me on joining the course, with time dedicated to not only write assignments but also work with real-world clients and have personal projects.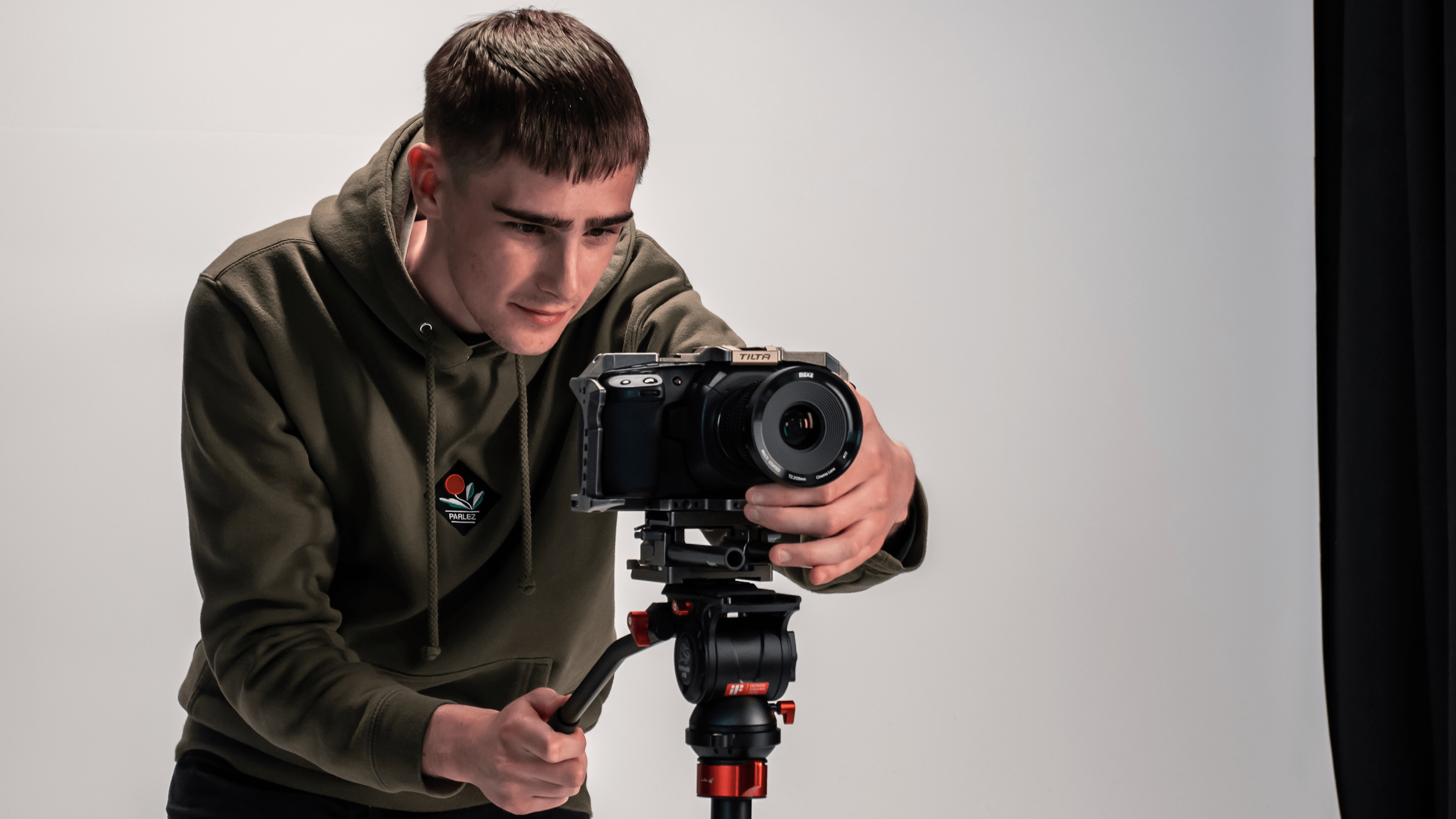 What was your favourite thing about the programme?
My favourite aspect of the programme is the contact time with tutors which provides a great environment for learning. This is because of the relatively small cohort sizes compared to other courses, especially to university where most work is done with little input or guidance from the lecturers because of the huge ratio of students to teachers. The small cohort size thus gave us a lot of time to learn from the tutors due to more contact time. It also made learning more casual and convenient, as if we were learning and working with the tutors like you would with a manager in a work environment.
How did that work during the past year, given the constraints of the pandemic?
While many of my friends at UK universities had their schedules and overall learning disrupted by the pandemic, here we maintained contact with tutors through online lectures. This goes to show the importance of digital literacy in education because it allows much more flexible learning. In my experience, the digital literacy of the course, its application in the course's structure and processes, combined with high lecturer contact time, improved my learning experience tremendously compared to at GCSE or A-Level.
What is your favourite subject on the course to study and why?
It's hard to call one subject from the Digital Leadership Programme my favourite as the majority captured my interest. I'm torn between Web Technology and Media Production for my overall favourite. Both had excellent teaching provided by lecturers who were industry professionals prior to teaching at the Academy, as is the case with all lecturers on the programme.
Media Production was partly my favourite due to the inherently interesting nature of the topic, which included audio and video creation and the planning and editing associated with it, all of which has always interested me. The topic also gave us students great opportunities to put the theory into practise, as we were given the opportunity to create a variety of media projects. These included video interviews, radio advertisements, podcast creation, and we also had the opportunity to choose our own project as our final assessment.
This variety of use cases gave me great understanding of the fundamentals of media production, whilst the freedom of the last assessment allowed us to create a piece of media we were interested in which we could choose to use to pursue a career in media production if we were inclined.
On the other hand, Web Technology was also my favourite because of how interactive the lectures were, being responsive to the many mistakes us students made whilst programming and building websites and interactive systems. The topic was enjoyable because of how approachable the subject matter was. For example, the tutor took time to work through issues with all students individually or got students who were ahead in their understanding to help the others, which allowed them to apply their knowledge.
Also, the subject was not simply limited to programming which can put off a lot of people, instead teaching website creation using a Content Management System like WordPress, and teaching Interaction Design and User Experience which can be applied to a variety of use cases which aren't necessarily even digital. This meant that at the end of the course, everybody left with basic ability in web technologies and development, or at least understanding of how a web developer would work.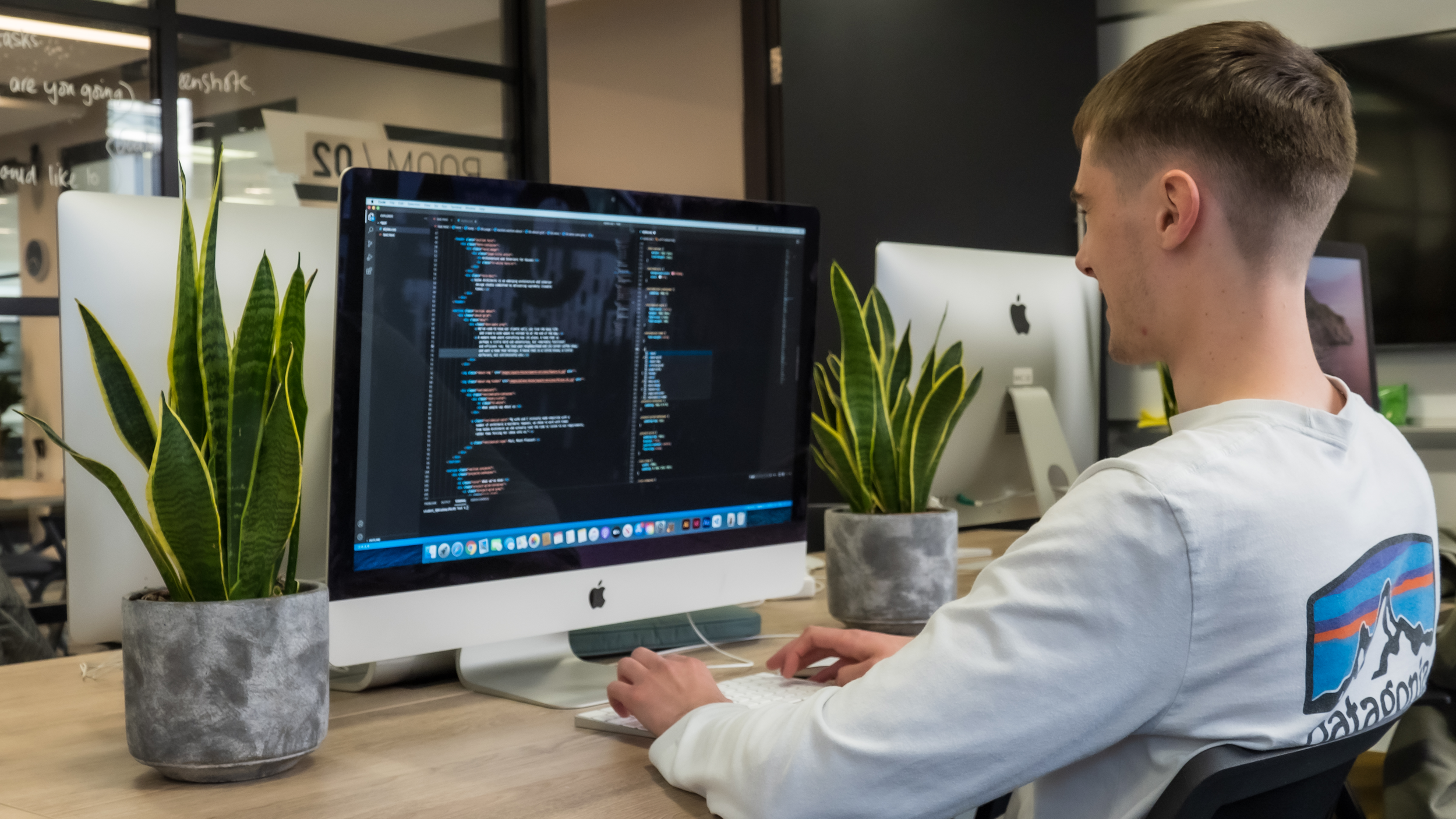 What are your career plans after you graduate this year?
I'm planning on becoming a web developer following graduation from the course, hopefully finding a job at a local digital agency. I find myself naturally inclined to programming and have enjoyed the programming work throughout the course. Currently I am working on collaborative development project with another student on the course for Target Internet for my end of year personal project, which has really helped me apply my skills.
We've been working as if we were in an agency environment which we have studied throughout the course, so when we finish we are accustomed to the processes and practises.
---
Thanks to Tom for his time, and we wish him well with his digital career. If you'd like to find out more about the Digital Leadership Programme and the Digital Jersey Academy, visit www.digitalleadership.je
Also, click here to meet the Digital Jersey Academy trainers.