Truly world exclusive and unique monthly music shows, created only for Jersey by world famous blues, rock and roots stars, are coming to the intimate and atmospheric Blue Note Bar in St Helier.
Coming to Jersey from September 2021, world leading Blues Music Award winning artist and Jersey resident Giles Robson, in association with ICECAP Ltd, present a series of exceptional Thursday and Friday night concerts.
Each month, blues harmonica virtuoso Giles Robson will musically join forces with some of the world's most celebrated blues, roots and rock musicians and create unique one off shows, only for Jersey audiences. You won't be able to experience these performances in a live setting anywhere else in the world, at anytime other than at the celebrated Blue Note Bar in the centre of St Helier.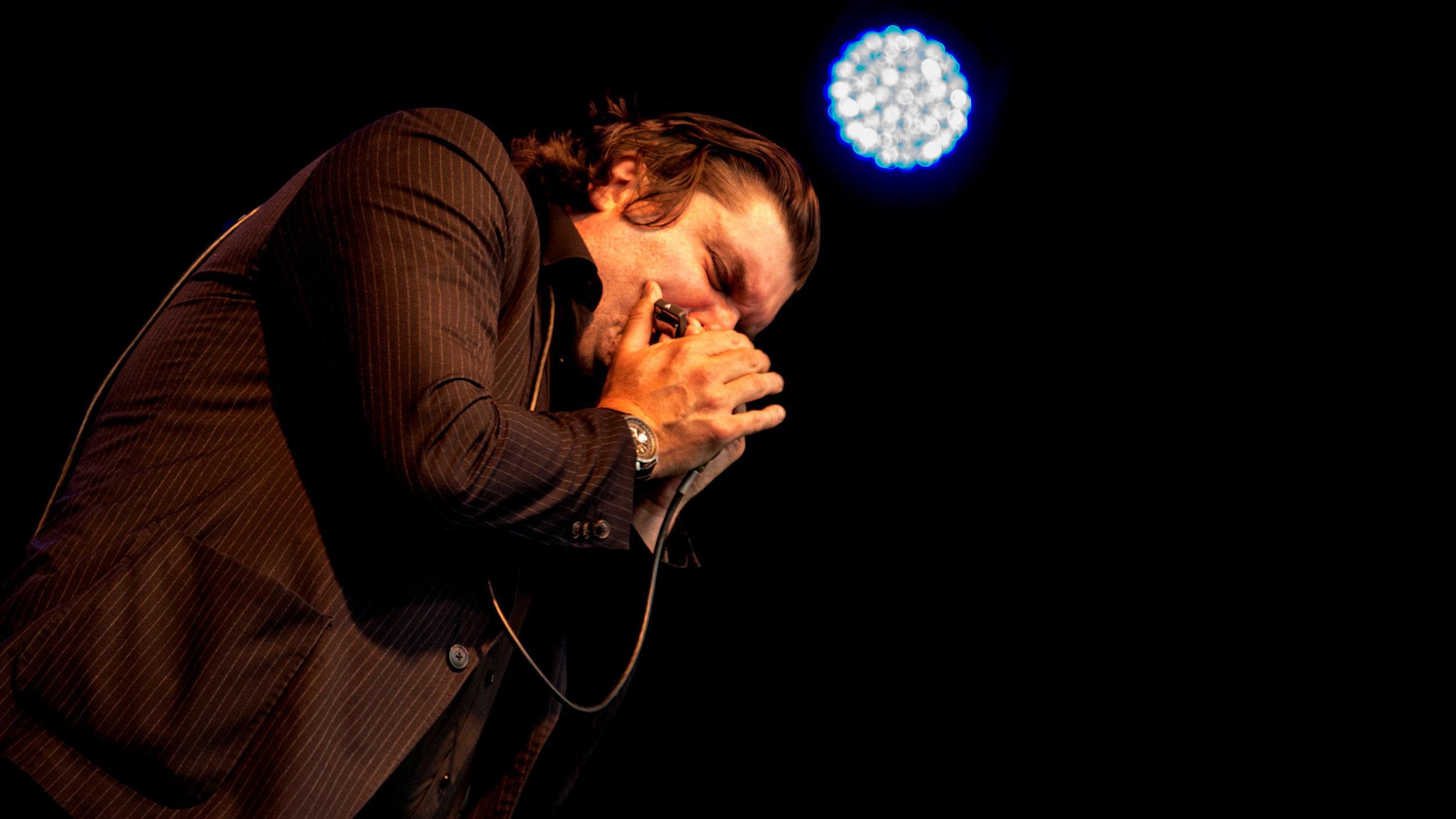 Limited to just fifty audience members per night, these will be unique, intimate evenings in a venue that provides a perfect setting for an unforgettable up close night of unbeatable music.
Sit back and relax with a glass of beer, wine or a spirit and enjoy the best musicians the world has to offer, playing for you just a few feet from where you are seated.
"I've travelled all around the world, played blues and roots venues of every kind. The intimate feeling of the Blue Note Bar in Jersey, is one of the best live music vibes I've ever encountered" Billy Branch, Chicago USA. Emmy Award Winner, Triple Grammy Nominee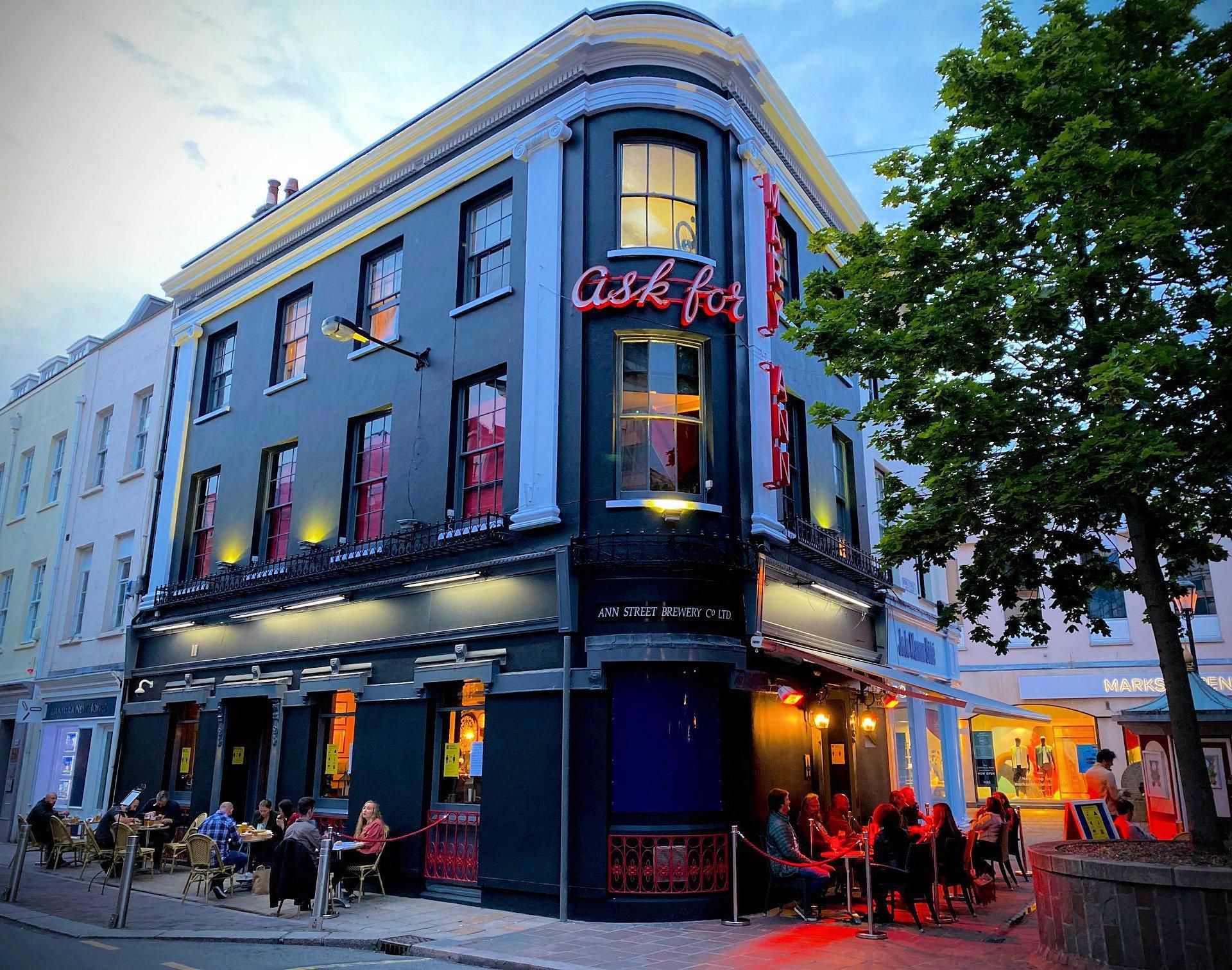 Thurs/Fri Sept 23rd & 24th Dave Kelly (UK)
One of the greatest legends of British Blues – Dave Kelly toured with original blues giants Howlin Wolf and John Lee Hooker in the 1960s and had the honour of recording with the legendary major influence of Robert Johnson, Son House, at the 100 Club in London.
He is the lead guitarist for ever massively popular "The Blues Band" featuring renowned Manfred Mann frontman Paul Jones and he also teams up with Paul to present Blues duo shows across the country, of which he had a sell out performance in Jersey several years ago.
Doors 7:30pm Show: 8:30pm – 10:45pm + encores.
---
Thurs/Fri Oct 28th & 29th Kyla Brox (UK) & Roxana Stroe (RO)
Kyla Brox, the daughter of British blues legend Victor Brox (who was described by both Jimi Hendrix and Tina Turner as their favourite British Blues singer) is one one of the leading blues vocalists in the contemporary UK blues scene. She's won just about every award going and her incredible warm and passionate shows not only showcase her incredible musicality but also her winning way with an audience.
Roxana Stroe, the daughter of legendary Romanian Jazz drummer Corneliu Stroe, is considered perhaps the finest guitarist in Romania. Graduating from the National University of Music in Bucharest she has since wowed audiences with her power and soulful technique and ability to jump effortlessly between Jazz, Blues and Rock.
Doors 7:30pm Show: 8:30pm – 10:45pm + encores.
---
Thurs/Fri Nov 25th & 26th The Cinelli Brothers (IT)
Incredibly popular band the Cinelli Brothers, Marco and Alessandro, hail from Italy and have been touring internationally from Brazil to Norway, from France to Holland. They present a young hip interpretation of the music that combines a thorough understanding and love of classic blues with startling and refreshing new pop elements which has seen sold out shows in some of London's most fashionable venues.
Doors 7:30pm Show: 8:30pm – 10:45pm + encores.
---
Thurs/Fri Dec 16 & 17th Tom Attah (UK)
One of the greatest UK blues sensations of the last 10 years, Tom Combines the raw power of Son House with the dense hypnotic rhythms of Howlin' Wolf and the barrel-chested roar of the old blues shouters but with he addition of a contemporary twist. As such, Tom's live shows take audiences on a journey from the Delta to the Download.
Tom's multiple national radio appearances include performances and documentaries for BBC Radio 2, BBC Radio 4, and Sky Arts. He has also carved out an impressive academic career and is a published academic writer, most recently for Bloomsbury.
Doors 7:30pm Show: 8:30pm – 10:45pm + encores.
Coming in 2022… Dana Gillespie and Dino Baptiste, Marcus Malone and Innes Sibun and Julian Burdock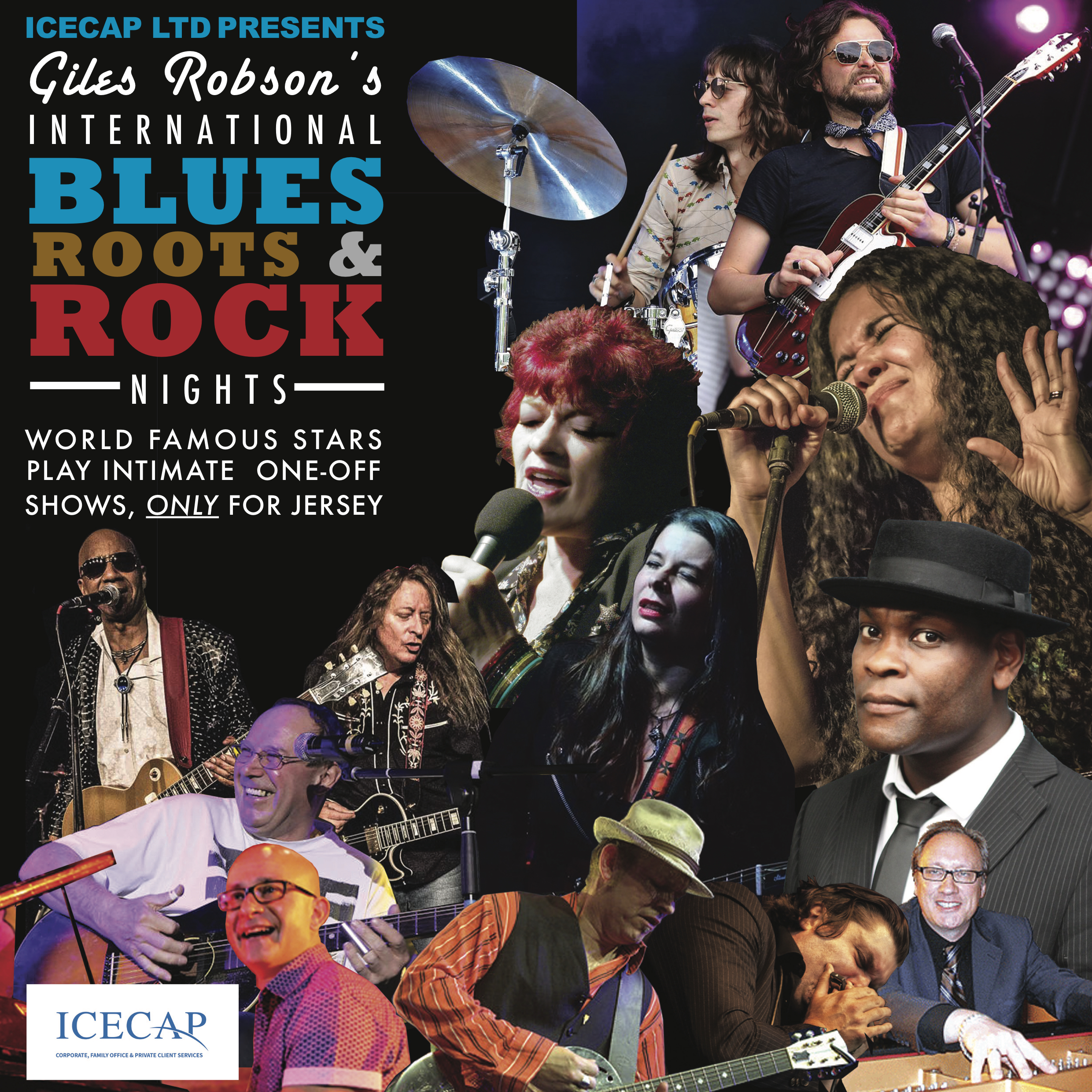 More about… Giles Robson (JE) who will collaborate on each show…
Local Jersey resident and Internationally acclaimed blues artist Giles Robson, is considered one of the finest blues harmonica virtuosos in the world. The only UK or EU blues artist to appear on Chicago's legendary blues label Alligator Records, who describe him as a 'Blues giant, absolute master of the form'.
In 2019 he triumphantly toured 15 different countries worldwide and became the third only UK blues artist alongside Eric Clapton and Peter Green to win a Memphis Blues Music Award (the Grammy of the blues).
His 2019 album 'Don't Give Up On The Blues was a Mojo Magazine Blues Album Of The Year and was described as the best album of 2020 by Sweden's Jefferson Magazine – the world's longest running in print blues magazine. A dazzling performer and a remarkable showman. American Blues Scene Magazine lauds Robson as being 'Well worth his place in blues harp history'.
Catch-up with Giles' excellent 'Deep Listening' series on Channel Eye here.