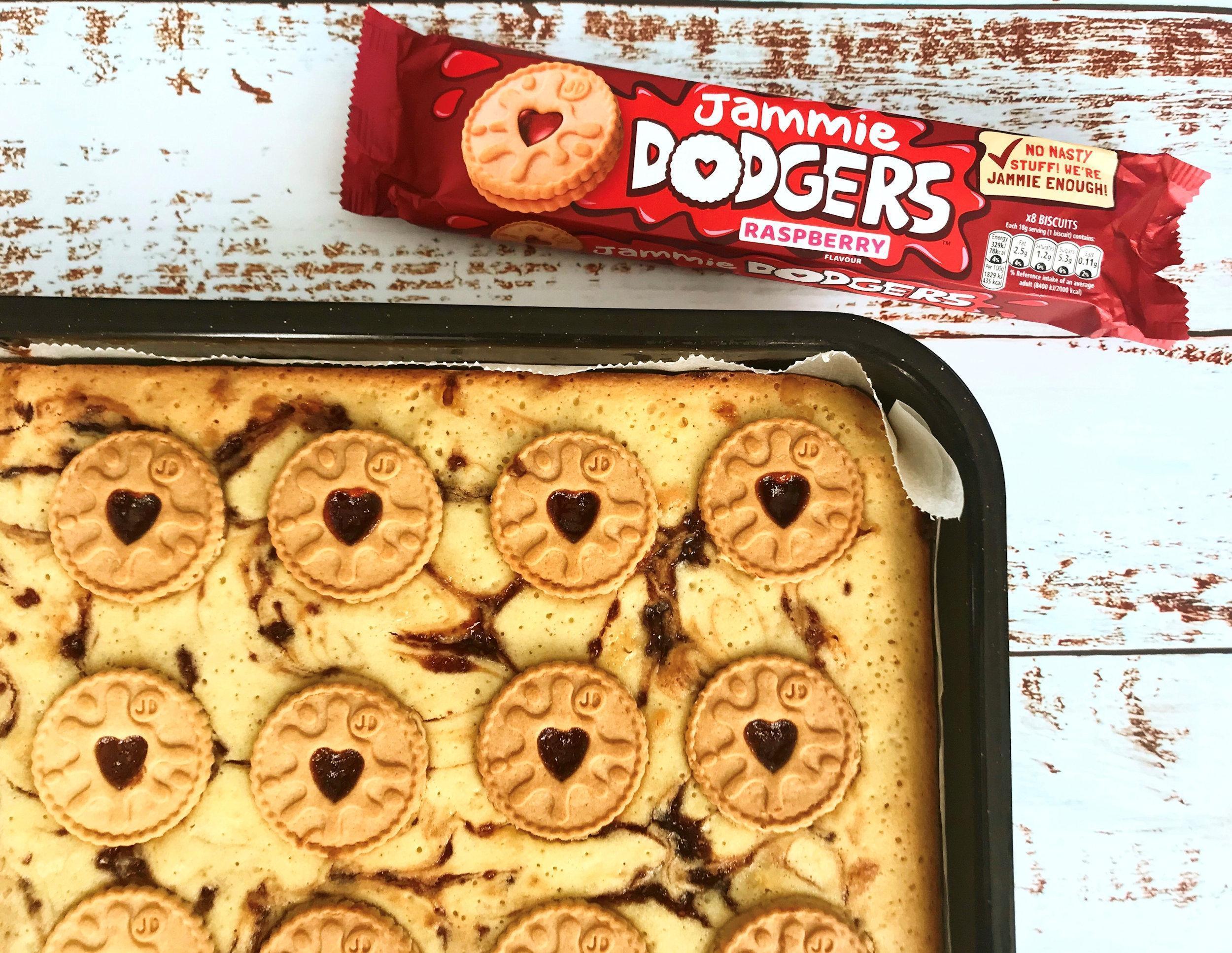 Your favourite childhood biscuit on a deliciously gooey, white chocolate chip and raspberry jam swirled blondie!
---
This recipe is from Daisy's Country Bakes who welcomes you to the honesty hut filled with delicious home bakes and treats for your enjoyment!   Located in Jersey, on La Rue de St Jean, nearby other roadside stalls.
Ingredients
Jammie Dodger biscuits
200g Butter
250g Soft brown sugar
3 Eggs
1 tsp Vanilla extract
275g Plain flour
150g White chocolate chips
5 tbsp Raspberry jam
Instructions
Pre-heat the oven to 180C.
Line a 20 x 30cm baking tin with baking parchment.
Melt the butter over a medium heat and add the brown sugar.
Leave to cool a little then beat in the eggs, one at a time.
Add the vanilla extract and fold in the flour, followed by the white chocolate chips.
Pour the mixture into the prepared baking tin and evenly spread.
Warm up the jam in the microwave for 30 seconds to loosen. Drop spoonfuls over the mixture and swirl with a skewer to create a marbled effect.
Top with Jammie Dodger biscuits – as many as you can fit!
Bake in the oven for 35 minutes or until golden.
The blondie will still be a little soft in the middle so leave to cool for a few hours before slicing and tucking into!