'Sustainability can't be like some sort of a moral sacrifice or political dilemma or a philanthropic cause. It has to be a design challenge'. Bjarke Ingels.
Now is the time to start your sustainability journey
Every day the media reveals to us a picture of a planet in turmoil. Shocking facts, such as climate crises, habitats collapsing, and species extinctions assail our senses. Yet, perhaps because of all of this information, and especially through the mists of a global pandemic, it really is hard to see clearly, through all the complexity.
What are the steps you can take to make a difference?
Build Forward Better
Keep in mind that these events were happening way before this pandemic. Covid-19 represents an opportunity for us to pause, take stock and build an economy on healthier, more agile and more sustainable foundations. Instead of following the mantra of "Build Back Better" lets strive to "Build Forward Better". Insightful business leaders are now looking to reimagine their corporate strategy and create fresh business models for sustainability. These changes reach across products, services, operations and systems, bringing with them opportunities to gain from sustainable competitive advantage.
CSR has moved on
Traditional Corporate Social Responsibility "CSR" is now regarded as the 'old way' – making a profit then doing something responsible with it.  It's increasingly seen as a synonym for tokenistic activities such as employee fundraising, community volunteering days, and small-scale ecological changes.  Not to say that these activities are without value, but if we were to assess them critically then, we observe:
Activities are generally remote from the core purpose of the business (although banning plastic straws at the factory might well improve the oceans!);
Activities are unmeasurable, or poor in measurable outcomes. (handpicking litter may have been 'nice' but staying at work generating fees could fund the time of an efficient beach raking machine); and,
Activities are selected for their "feel good factor" and corporate reputation rather than sustainable social impact. (The Special Care Baby Unit wins more employee charity votes than Ex-Offender Drug Rehab schemes).
Shareholder return versus sustainable competitive advantage
In recent years, businesses have focused more on shareholder returns than sustainable competitive advantage.
Often achieved through Merger and Acquisition "M&A" activity, processes are optimised, and efficiencies squeezed out to reduce margins. This usually does bring some short-term gains, but equally, it misses opportunities to create longer term value and address the vulnerability of a business to its externalities.
The business challenge of the future is about creating that longer-term sustainable advantage. How?
First, by making and measuring impact and using the data to make incremental changes to process.
Second, by undertaking initiatives addressing compliance or stakeholder pressures.
Third, by taking a systems level view, running materiality scenarios across the business model, and innovating across supply chains and industries. This third stage is often seen in businesses who are adopting a stewardship role.
Collaboration and purpose
Your business will be ready, and ahead of the competition
A different approach is necessary.  Individualistic thinking needs to give way to an ecosystem approach. An example of this is collaboration across supply chains. Businesses with similar products often apply their own strategies, but each are facing the same challenges – of rising costs, volatile and uncertain demand, consumer activism pressures for radical transparency, resource scarcity, restrictive regulations, and a challenging sustainability agenda.  Collaboration can help alleviate these, without losing brand identity.
By bringing sustainable aspects into the business model, brands will be energised, consumer and employee loyalty will grow stronger, and talent attraction will take care of itself as the purpose of the business starts to shine through.  As the consumer markets and global regulations start to demand compliance and radical transparency, your business will be ready, and often ahead of the competition.
'In the course of history, there comes a time when humanity is called to shift to a new level of consciousness… to reach a higher moral ground. A time when we have to shed our fear and give hope to each other. That time is now.' Wangari Maathai.
Starting your journey
Transforming into a sustainable business can seem daunting, but it's important to look at this as a journey, taking simple steps.  You will not achieve everything at once, or alone!  Here are some steps to consider
Assess your current business model.
Involve internal AND external stakeholders.
Take a holistic view (it's not just about the environment!).
Understand both risks AND opportunities.
Define what sustainability means to your business.
Establish performance indicators, measure and share them.
Appoint responsibilities and tell everyone.
One step at a time – evolution not revolution.
Don't mistake sustainability as a marketing exercise and,
Make the link between sustainability and profit
As part of your sustainability journey, you can consider obtaining a recognised certification that measures and recognises your social and environmental performance against standards.  Validated by a third party, this gives your business the opportunity to stand out, making a public statement about your commitment. There are various options out there including Benefit Corporation (B Corp) or ISO standards.
Heading more local, there are several schemes in Jersey to help highlight and monitor your journey, including the Jersey Good Business Charter.
---
References
Bjarke Ingels is an award winning innovative Danish Architect, Wall Street Journal "Innovator of the Year" for architecture (2011), Time Magazine "100 Most Influential People" (2016).
---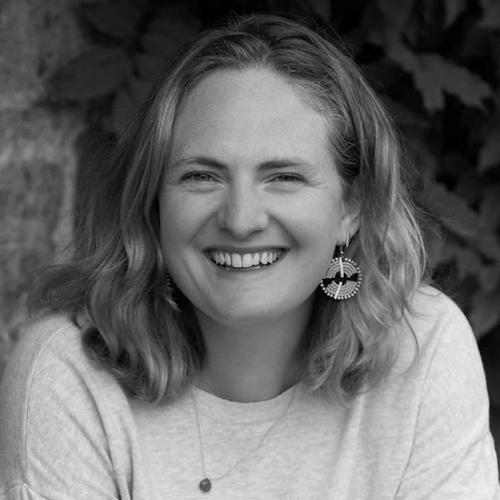 Written by Hilary Jeune, Director ValueMetrix and Sarah Carre, Director ValueMetrix
To reach out to discuss further details on how ValueMetrix can support your own transition to a more low-carbon future, contact hilary@valuemetrix.je