The latest RampArts collaboration project popped-up as a surprise to 'shine a light on Jersey's Battle morning'.
Heather Brown, Founder of Jersey's RampArts told Channel Eye: "With a background in installation art, I was instantly excited when Ele Bonny, of Precious Petals Jersey, approached me about a secret floral pop up project.
"Her inspiration came from NYC flash flower designer Lewis Miller, whose goal is to create a positive, emotional response through flowers."

On Wednesday 10th August, a team of RampArtists met in secret, at a public pop-up location. Much of the floral arrangements had been put together in advance by Ele, and the RampArtists were there to follow her lead and complete the arrangement together.
The intention was to shine a light on Battle morning, surprising commuters en route to work and tourists here for the celebration. The pop-up is an ode to those women who started 'The Battle of Flowers' using live flowers to decorate carriages, baby buggies and bicycles way back in 1891!
"This is what an art collective is all about, a team of creatives coming together to make something beautiful in the world," added Heather.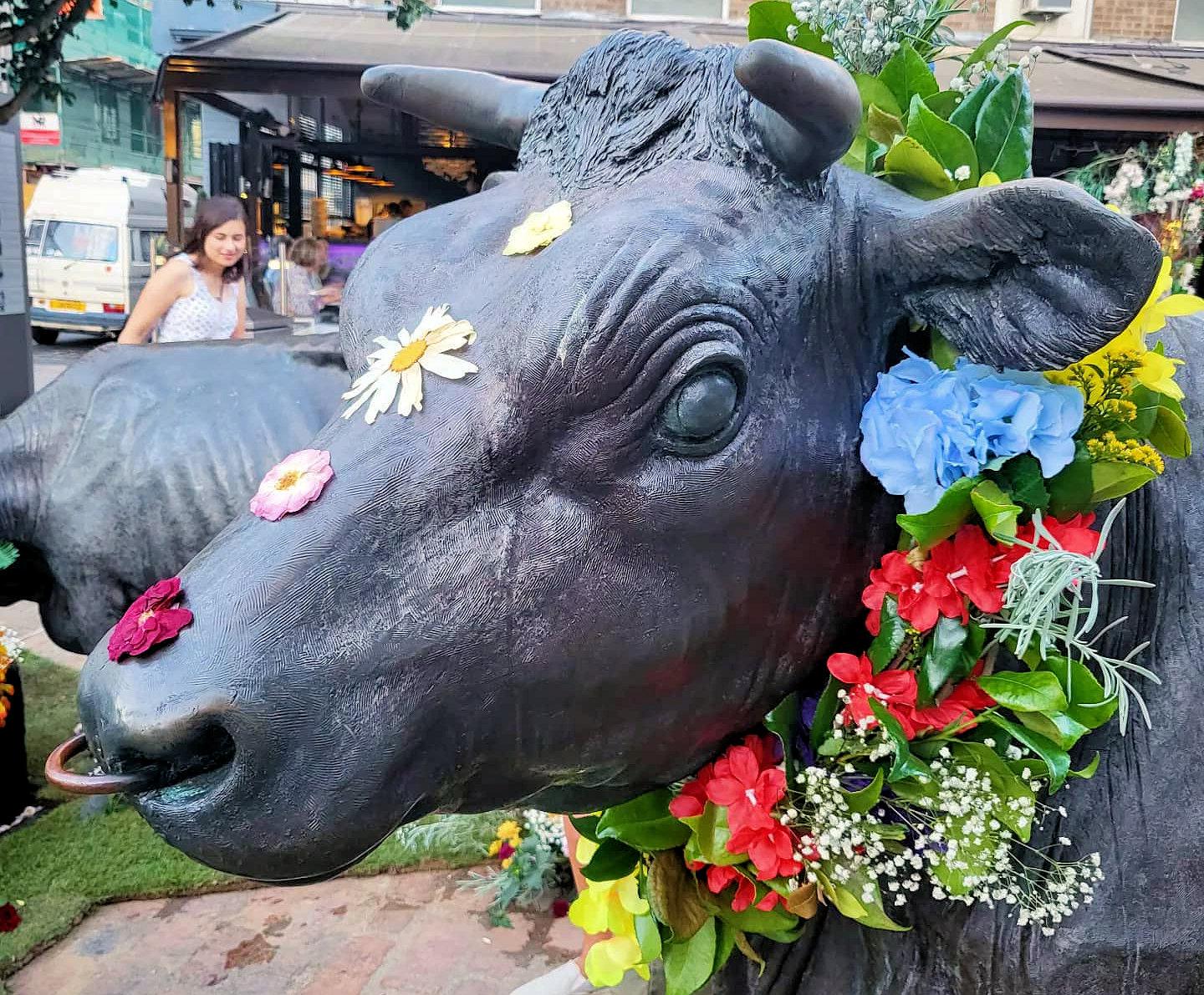 Ele has over 20 years' experience as a florist in London and Jersey, before branching off on her own to create Precious Petals in 2020. Precious Petals specialises in creating everlasting bespoke gifts using your special flowers. From a bride's bouquet to pretty posies picked on a nature walk, Ele can encapsulate a memory to keep forever.
Heather said that they would like to thank Connor Burgher for supporting the project and giving it the Saint Helier thumbs up! As well as the amazing florists and farms who kindly donated what they could spare for the cause:
Floralies
Market Flowers
New Lawns Jersey
Sprouts Farm
Check out RampArts other projects via their website here.