More than 150 people turned out to take part in a fundraising walk last weekend to raise awareness and funds for local homeless charity, Sanctuary Trust.
After a four-year break due to the pandemic and resourcing issues, the Walk into Light returned on Sunday 16th April. Walkers left Corbiere in the darkness at 4:30am and followed the Railway Walk to St Aubin's harbour, arriving in time for sunrise.
One of Sanctuary Trust's main annual fundraisers, so far the event has raised more than £7,000. However, the charity is hoping to reach at least £10,000 to help towards its operating costs, after they more than doubled in the last year.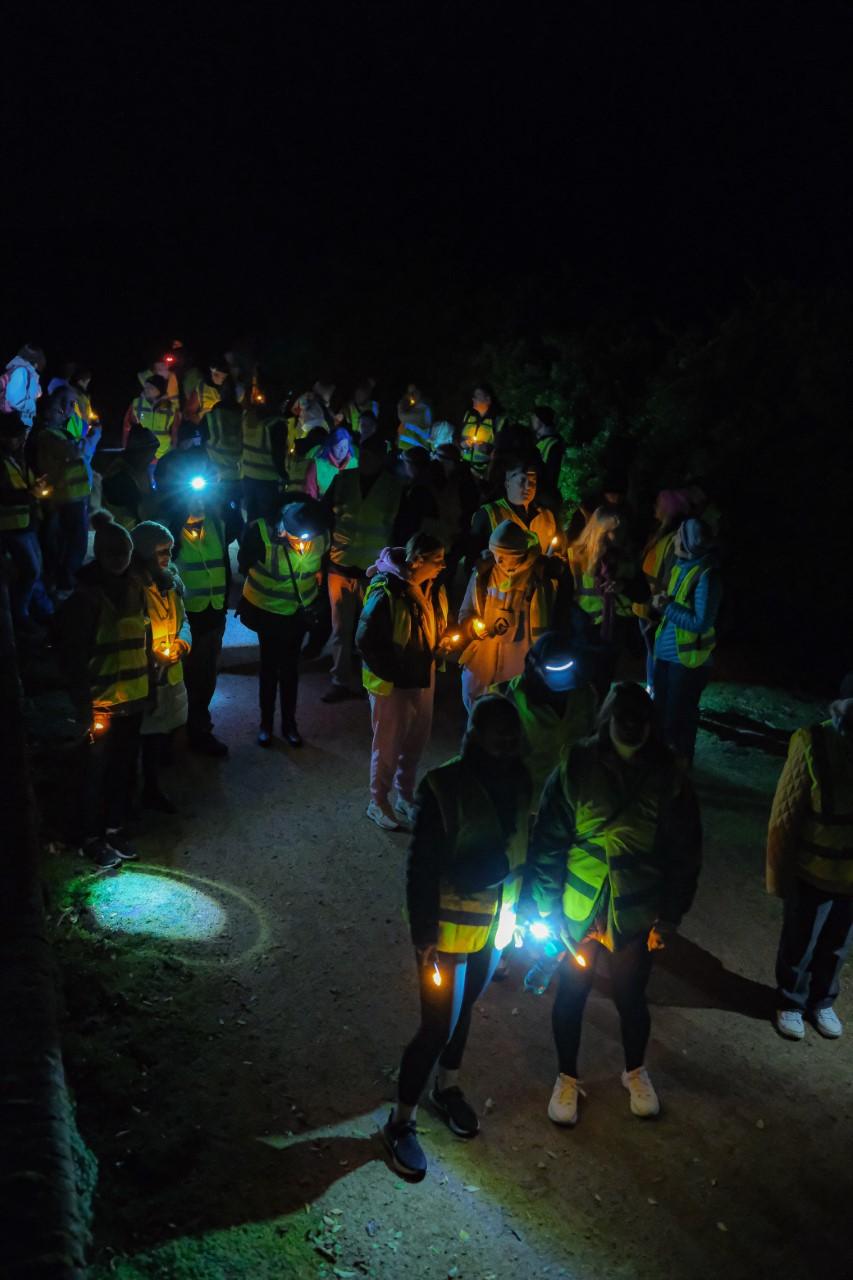 Frank Walker OBE, Chair of Sanctuary Trust, commented: "It was great to be back. The feedback has been hugely positive, both from people who had previously taken part in the event and those who walked for the first time. We greatly appreciate all their efforts to raise money for Sanctuary Trust and we are hopeful that, in the coming days, we will hit our fundraising target, because, quite frankly, we need to.
"Due to new regulatory requirements, our costs have soared and we now need in excess of £400,000 per year to keep our doors open. We rely entirely on the support of generous donors, such as the wonderful people who sacrificed a good night's sleep to walk with us."
Jersey Electricity was once again the main sponsor of the event, while Liberty Bus provided a free shuttle service to return walkers to Corbiere and staff at Coopers and Co. got up at 2am to make breakfast for everyone. St Brelade's Parish Hall opened its doors to allow the charity to host breakfast.
"Without the support of our sponsor, Jersey Electricity, and contributions from so many others, this fundraiser simply would not have been possible. My thanks also go to the members of the public, our trustees and staff who gave their time to help with the smooth running of the event." added Mr Walker.
Chris Ambler, Jersey Electricity's Chief Executive, commented: "We are pleased to see so many people turned out to support the Walk into Light initiative, enjoying the moonlit walk along the Railway Track to raise awareness and funds for this important charity.
"The sea of battery-operated candles made a positive statement about the journey Sanctuary Trust helps its residents make as they turn their lives around."