With its annual Sleep Out fundraiser taking place on the weekend, local homeless charity Sanctuary Trust is appealing to Islanders to show their support.
Taking place on Friday 17 November, the Sleep Out is Sanctury Trust's main fundraising event of the year, when people spend the night in sleeping bags on the 12th floor of Pier Road car park.
In 2022, more than 100 people took part in the Sleep Out and raised more than £65,000 to help towards the charity's operating costs.
This year, Sanctuary Trust is hoping that, in light of the devastating impact of Storm Ciaran, it can still count on Islanders' support, whether by taking part in the event or digging deep to donate.
Tim Ringsdore, Chair of Sanctuary Trust commented: "It's been a very difficult start to the month for many of our community, as the extent of the damage caused by Storm Ciaran continues to be realised. Our thoughts are with everyone who has been directly affected, particularly those who have lost their homes. It really has thrown into focus the value we place on our homes. While understandably the recovery is an Island-wide priority, we hope that people will still show their support for our fundraiser, to help Islanders who, without our services, would be facing homelessness."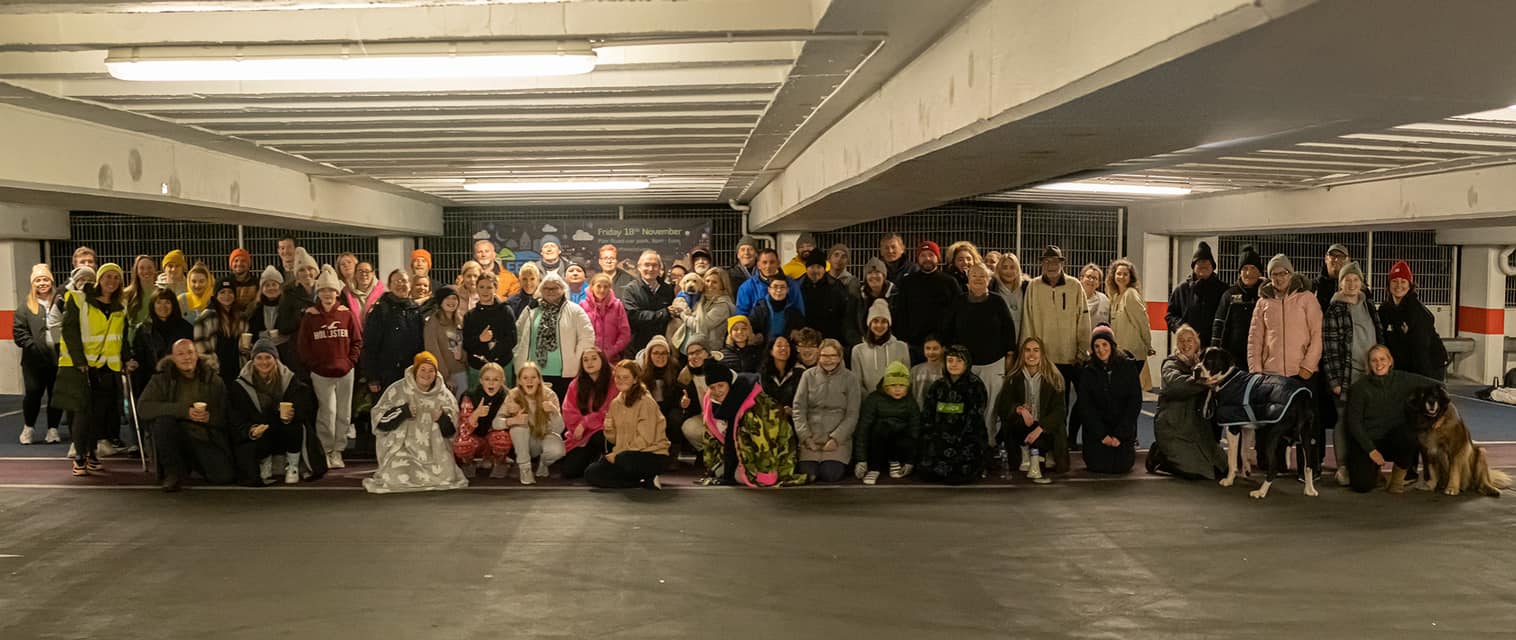 For the first time this year, the charity has made a specific appeal to members of the business community, by calling on senior executives to get involved in the challenge. So far, there's been a positive response, but organisers say there's still time to sign up and make a difference, while sparking a bit of corporate competitiveness at the same time.
"As a CEO who has slept rough 11 times already this year as a personal fundraiser for Sanctuary, I can tell my peers that this is one of the more difficult challenges I've done. But I will always stress that it's not comparable to being homeless. The Sleep Out is about recognising, not replicating, what it's like not to have a place to call home. It's an act of solidarity that helps raise money so we can continue to operate. And this year, more than ever, we need the support" added Tim.
On Friday night, Sanctuary Trust will provide a soup kitchen and buskers will perform. The charity is looking for more volunteer acoustic musicians to join the busking.
Sarah Tumelty, Sanctuary Trust's General Manager, said: "We are always so grateful to everyone who supports this event; it simply would not be possible without the commitment of so many. Apart from the amazing members of the public who are taking part and fundraising for us, a number of volunteers and local businesses are getting behind the Sleep Out. For the Xth year, Andium Homes is our main sponsor; Highlands College students are making soup for our Soup Kitchens; Fungi Delecti is donating the ingredients; Coopers Coffee is once again providing breakfast; and our thanks to Island Fire Extinguishers Ltd and JMD Secure for putting on overnight security."
Islanders who are interested in taking part in this year's Sleep Out can sign up on Sanctuary Trust's website. 
Anyone wishing to make a donation can do so on the charity's dedicated Just Giving page.