Local homeless charity Sanctuary Trust is challenging Board members, directors, and other business leaders to join its annual sleep out fundraiser this November.
Sponsored by Jersey's social housing provider Andium Homes, the 12 hour sleep out is seeking islanders to spend a night sleeping rough in Pier Road Car Park to raise awareness and funds for the charity.
Last year, the Sleep Out for Sanctuary raised a record-breaking £65,000 and Sanctuary Trust is hoping to exceed this target this year.
In a bid to match and hopefully exceed that fundraising total, this year the charity is looking for a minimum of 20 corporate organisations to take part in the event on Friday 17th November.
Tim Ringsdore (pictured), Chair of Sanctuary Trust, is more than halfway through his own fundraising challenge of spending one night each month outside a different parish hall. As a chief executive himself, he hopes his peers will step up to the sleep out challenge: "We're asking C-Suites to experience a very different type of 'suite' – sleeping on a cold, exposed car park floor on a bleak November night. From my own experiences, sleeping out is testing, uncomfortable and really makes you re-evaluate and appreciate what you have in your life.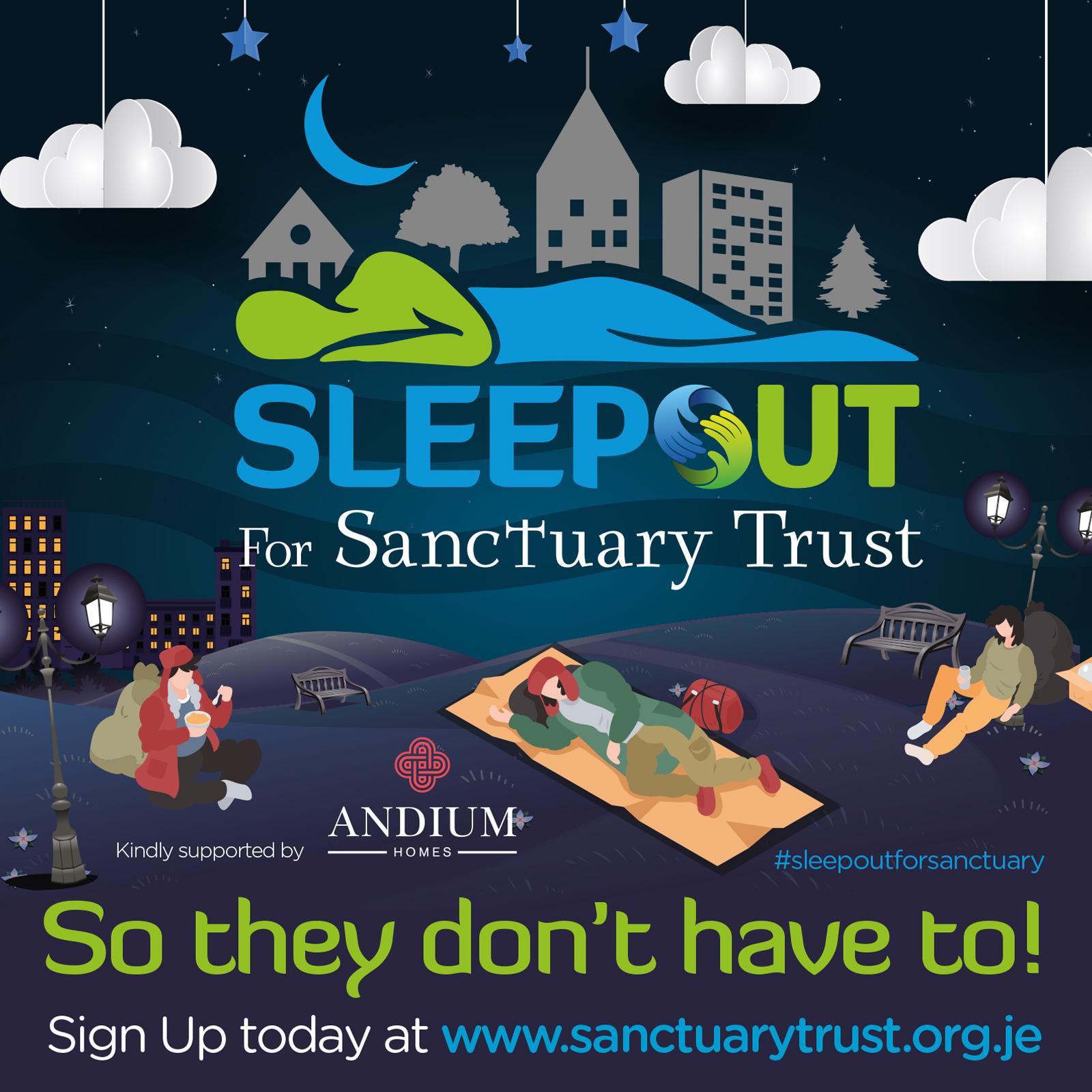 "It's said you're only a couple of paycheques away from potentially being homeless and we know local businessmen have sought Sanctuary Trust's support in the past. Because homelessness can happen to anyone."
From boardrooms to car parks, participants are encouraged to make the sleep as authentic as possible. Sleeping arrangements will be a sheet of cardboard, and participants must bring their own sleeping bags.
Sarah Tumelty, Sanctuary Trust's General Manager, said: "We know that businesses love a spot of corporate competitiveness by taking part in a charity challenge and it doesn't get much tougher than this. We're hoping colleagues will volunteer their Chairs and Chief Executives to join us for the night and sponsor their efforts.
"Our annual sleep out is about recognising, not replicating, what it's like not to have a roof over your head. By taking part, we hope people will get a better understanding of homelessness and, in the process, help raise funds to support our work."
Anybody who is curious, or interested in participating in the fundraising challenge and want to get involved can contact Sanctuary Trust here. 
Further information about the event can be found here.