Ogier in the Channel Islands has raised £6,000, to be split between two local charities, through a firm-wide challenge that took place over the course of April called Let's Get Active.
There are 43,200 minutes in April and, in a bid to raise money for a nominated charity in each of its jurisdictions, Ogier challenged its employees to collectively log as many minutes of sport or exercise activity.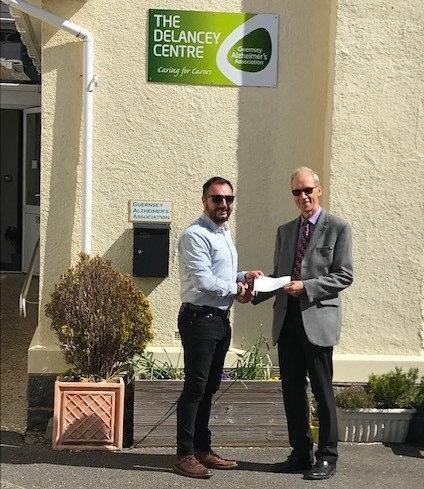 Employees rose to the challenge and collectively logged over 132,500 minutes in 30 days – triple the original goal. Following this, Ogier has made a donation of £3,000 to The Guernsey Alzheimer's Association and to Mind Jersey, which were the two local charities voted for by teams in each island. Ogier has also made similar donations in its four other jurisdictions.
Jersey partner Raulin Amy explained to Channel Eye: "Just taking a short break to get outside and get moving can be incredibly beneficial for both our bodies and minds, as mental health and physical health are so closely linked. But sometimes, doing this on your own can be difficult.
"Over the course of this challenge, it was fantastic to see teams come together for activities such as dog walks, cycle tours, and group runs in a bid to encourage and support one another. And now, we're pleased to give this donation to MIND Jersey as they fight to ensure that anyone experiencing a mental health problem is supported and respected."
Guernsey partner Christopher Jones said: "It is brilliant to see the entire business getting together to complete this challenge and raise much-needed funds for some wonderful charities. We couldn't be prouder to donate this £3,000 to the Guernsey Alzheimer's Association as a thank you for the help they provide in our island community."
---
The main picture shows the Jersey fundraising presentation.