It's Global Entrepreneurship Week and Channel Eye has joined forces with Royston Guest, leading Business Growth Coach and CEO/Founder of Pathways Global, to focus on the seven winning traits of the 21st century entrepreneur.
Each day for the next week, we will be sharing each of the seven winning traits to be a successful entrepreneur in the 21st century.
---
Day four: #4 The Pragmatic Optimist
Pragmatic Optimist is a healthy tension between the two; Pragmatic because you're grounded in reality – Optimist as the world needs more positivity. The glass is half full, not half empty. A can-do/will-do mentality. You are looking for the opportunity in the difficulty, not the difficulty in the opportunity.
Be a positive realist.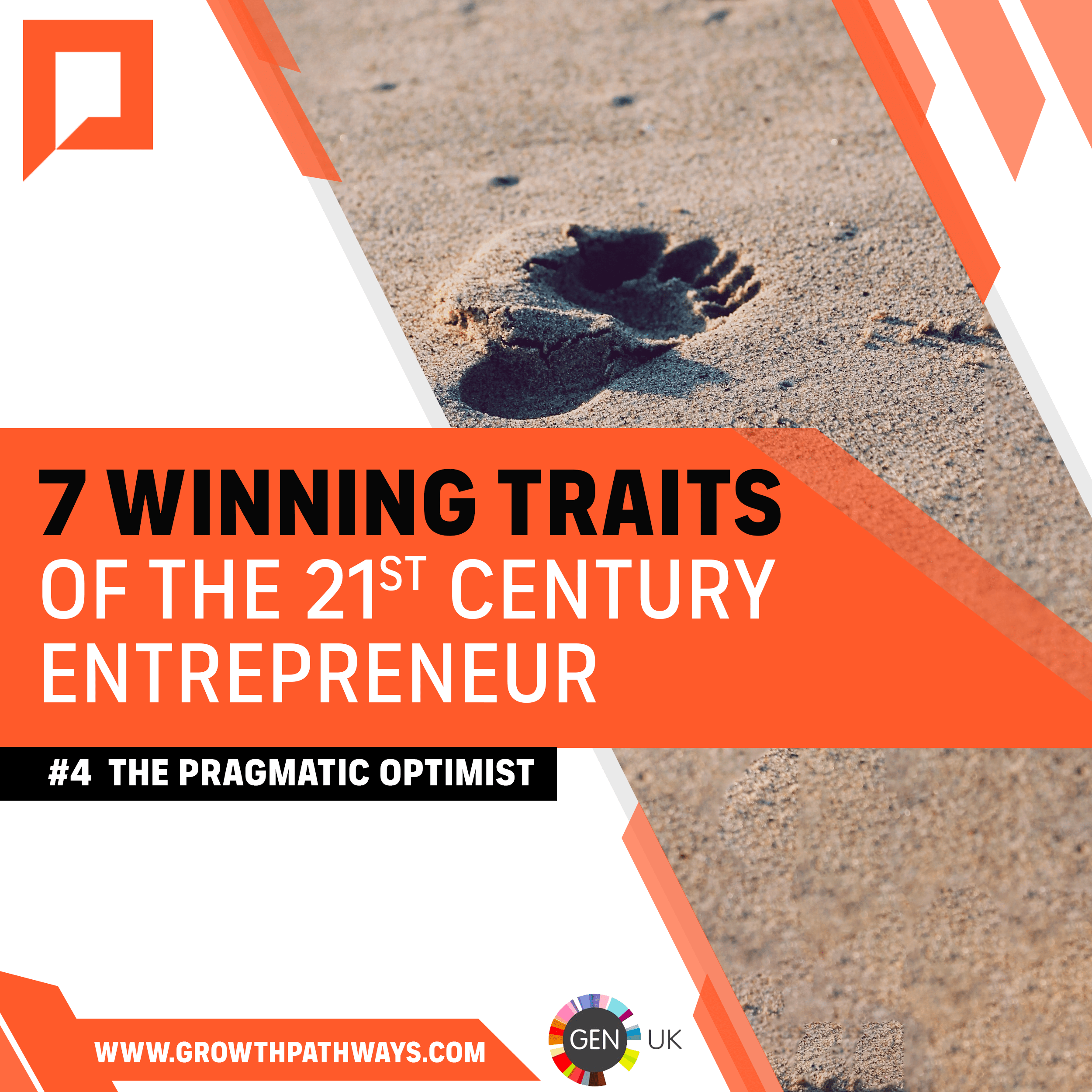 Join us tomorrow for day five, when we will be focusing on the importance of being goals orientated.
Global entrepreneurship week 2022 runs from Sunday 13th November to Saturday 19th November 2022.