Channel Eye has joined forces with Royston Guest, leading Business Growth Coach and CEO/Founder of Pathways Global, in our column, 'Ask the Business Coach'
Being a 21st-century entrepreneur is a demanding and exciting challenge. The world is growing and changing so rapidly that it requires innovative thinking skills of an entrepreneur to not only stay ahead of their competitors and keep their business relevant and agile.
The big three takeaways!
Be Visionary and think big
Adopt a winning mindset
Be a pragmatic optimist
Episode timestamps
[1.54] The first winning trait is being visionary and thinking big. Create clarity around your north star and your why.
[2.49] Trait #3 is about adopting a winning mindset. A winning mindset is critical in this current environment of jumping from one crisis to the next. Prepare, protect, and programme your mindset by controlling the controllable.
[4.02] Being a pragmatic optimist is trait #4. Be pragmatic and understand the climate we are in but also be the optimist, looking for opportunities.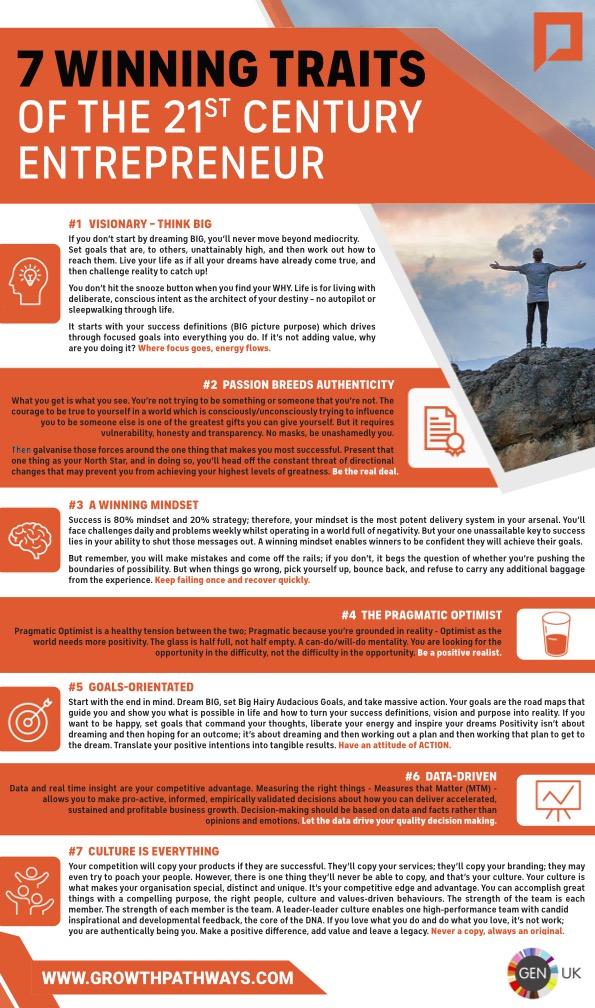 ---
Do you have a question for the Business Coach?
Send your questions to askthebusinesscoach@channeleye.media
---
Missed a previous episode? Catch-up and watch the series here.