During the Covid-19 pandemic, yhe Channel Islands Co-operative Society donated hundreds of bottles of hand sanitiser and digital thermometers to care homes and nurseries across the islands.
In total across the Channel Islands, the Society has donated approximately 200 cases of hand sanitiser and over 1,500 thermometers to support staff in residential care homes and essential workers at nurseries to help them safely remain in operation during lockdown.
Always committed to the needs of local communities, The Channel Islands Co-operative Society reached out to both the care and education sectors in late 2020 to begin offering hand sanitiser and thermometers to those needing the items in order to operate safely.  In all, the Society assisted 49 care providers in Jersey and 18 care providers in Guernsey. 17 nurseries in Jersey also received hand sanitisers and thermometers at a time when such equipment was vital for remaining open as an essential workplace.
Helen Ruane, manager at Charley Farley's Too Day Nursery in Jersey explained to Channel Eye, "The donation of hand sanitisers and digital thermometers has been an amazing help.  To follow physical distancing, we have split the nursery into 'bubbles', so having a thermometer and sanitiser for each 'bubble' has meant that we could remain open with all safety precautions in place for staff, children and parents."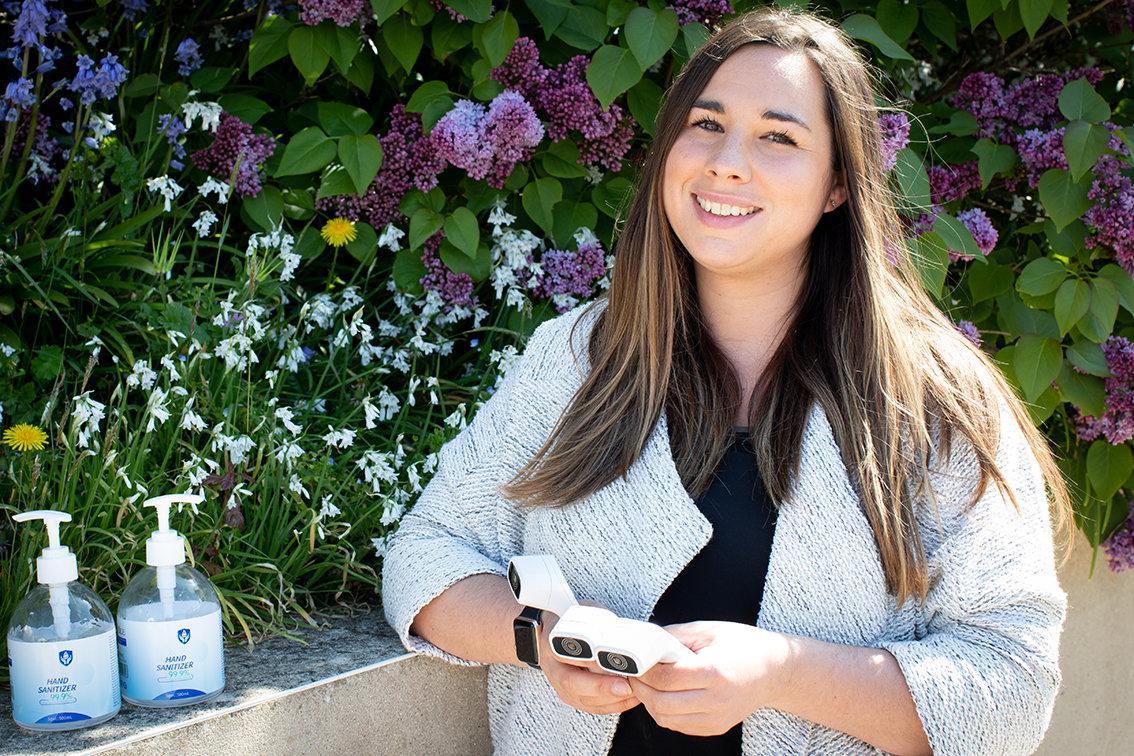 Recipients of the donation in Guernsey included Summerland House Care Home (shown in the main image).  Cathy Bailey, Director of Nursing at Guernsey Care Homes Ltd said, "We are extremely grateful to the Channel Islands Co-op for thinking of us during lockdown. The hand sanitiser is obviously in constant use and having extra digital thermometers has enabled us to allocate them to individuals, thereby further reducing the risk of infection in our residents. This was an incredibly generous donation which exemplifies the 'Guernsey together' message."
Ell Hopton, the Society's community and sustainability manager, said, 'It has been a privilege to support these key sectors within our community. It was important for us to offer help to other frontline essential services which may have found finances or resources to be limited following a difficult year in 2020.  We're pleased to know that these donations have helped to make a real difference in our community."
---
The sanitiser donated had an alcohol content of 75% + 5% ethanol which exceeds the minimum required for industry standards. The thermometers given were non-contact, infrared devices, designed to be handheld and operated whilst maintaining physical distancing.