Cinema and the arts are more paramount than ever in these times when Covid-related rules have meant the arts have suffered during the past year.
Cinestef at The Savoy has now reopened and offers three movie showings a week on Tuesdays, Thursdays and Sundays.  You can enjoy the comfy couches and seats, a meal and drink while watching the films on a big HD screen and 5.1 sound system.
Every week, Stefan Rousseau, the curator of these movies nights, will offer you a short review of each film shown.
Here is this weeks line-up…
Tuesday 11th May at 6.30pm – For a few dollars more
For a few dollars more by Sergio Leone (1965) by Sergio Leone with Clint Eastwood, Gian Maria Volonte and Lee Van Cleef. Shown in HD, in English.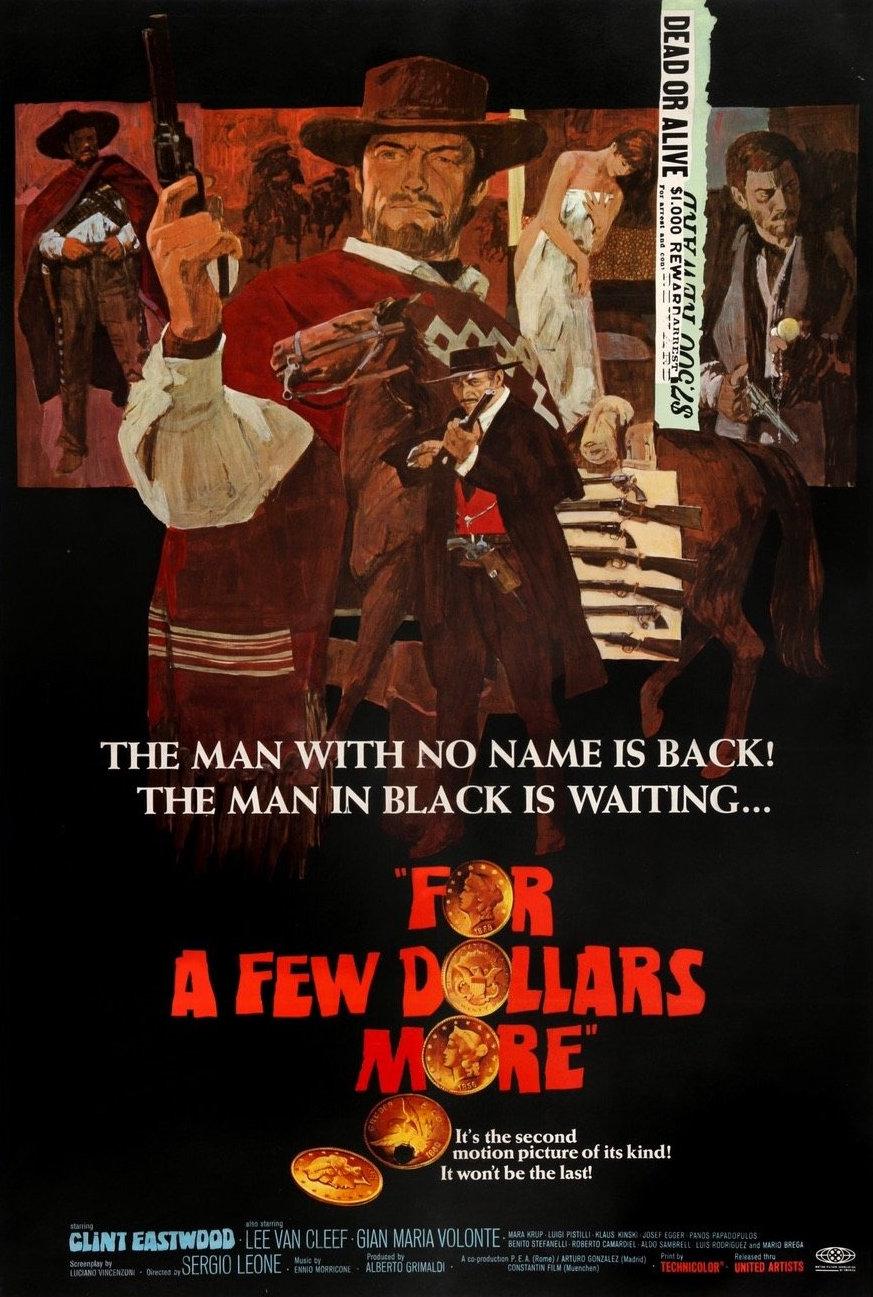 This is the second collaboration between Leone and Eastwood and it marks the next stage of the sophistication and precision of their work. Leone chooses not to use the story as the frame of this new movie but very much its incredible style.  Where A Fistful of Dollars was a hybrid between classic American westerns and a very faithful remake of Yojimbo (by Akira Kurosawa, himself inspired by westerns), For a few dollars more is becoming truly Leone's creation, entirely supported by its unique and operatic ambiance.
Each minute of the movie is filled with extreme tension, using his art of time dilation, his science of meaningful silences as well as his expert use of Ennio Morricone epic music, Leone was audacious in all aspects of his new movie.  There is no rule that seems to apply to him in terms of direction and editing, from incredible camera movements to the impressive cuts between ultra close up shots to super wide vistas, even taking the time to follow drops of tears rolling down the cheeks of a character.
This Western becomes truly baroque in that every minute of it was written and shot as if it was essential and as important as the last image of the film, with an extreme passion for the cinema and attention to detail.
But that is not all that makes the worth of this movie.  Leone's ability to play with clichés is as expert as his talent for direction and ambiance. The characters are clear archetypes playing a 'classic' drama and it is the bad guy that is the most flamboyant of them played by a Gian Maria Volonte on fire.  Sadism, cynicism, amorality are at the heart of this counter-culture masterpiece of subversion that seems to keep on getting better with the years.
---
Thursday 13th May 6.30pm – Pan's Labyrinth
Pan's Labyrinth aka El Labrinto del Fauno (2006) by Guillermo Del Toro with Ivana Baquero, Sergi Lopez and Adriadna Gil.Shown in a 4K remastered copy, in Spanish with English subtitles.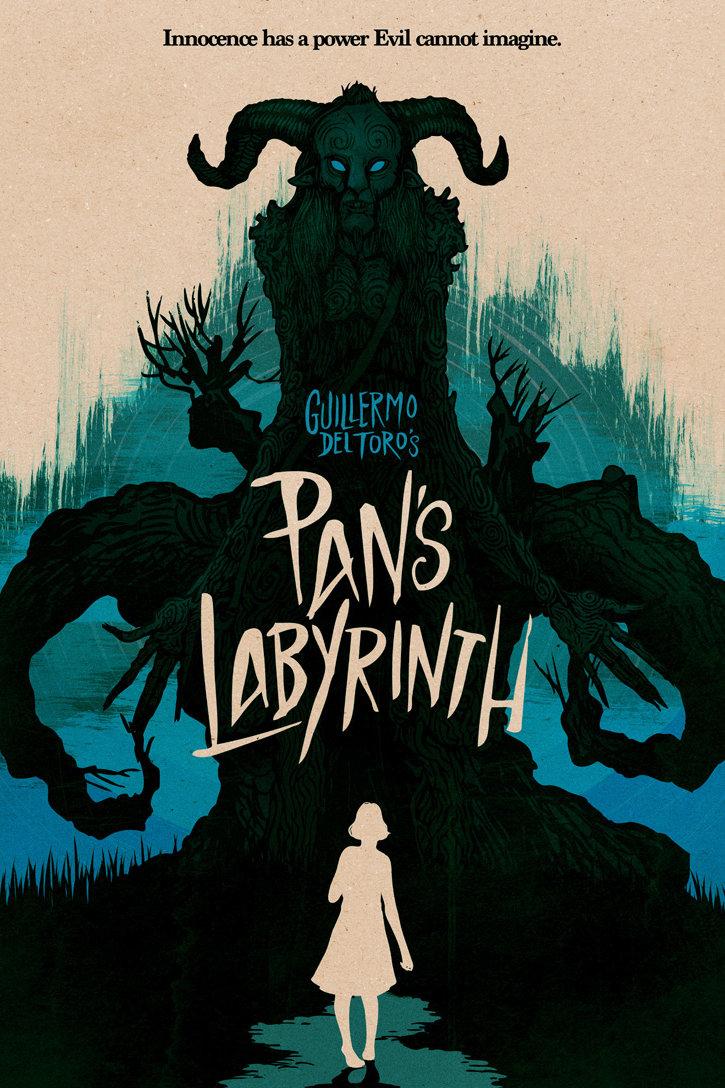 Imagined before all his other projects, Pan's Labyrinth is very personal, darker, more disturbing and visually rich and elaborate for Guillermo Del Toro who had nothing left to prove, but to himself, after directing Mimic and especially Hellboy.
Following the fantastic cinema tendency to veer towards fantasy and more precisely fairy tales after the worldwide successes of The Lord of the Rings and Harry Potter, Del Toro dives in, head-first.  After his amazing smaller production set in Spain, The Devil's Backbone, he wanted to come back to this universe and the time was finally right to unveil and direct his lifelong project.
Despite the infinite possibilities offered by CGI, Del Toro resisted the temptation to have flashy and shallow FX but instead revelled in his baroque, sumptuous and fleshy own style.  He also perfectly alternated big productions for studios with smaller, personal and darker films, on a 'one for them, one for me' basis, in order to entice the public to follow him on an adventure they might have otherwise ignored.
The true originality of Pan's Labyrinth, is not only to talk about an almost unknown part of Spanish history, but also to reveal the evil of the Spanish officers and troops progressively and linking it to the acceptation and even love of Ofelia for the creatures. The real monsters are not the ones you might think.
It is through the opposition between the dream world and the truly barbaric real world that she comes of age. This evolution is mirrored by the soldiers who all appear dirtier, being made monstrous as much by their acts as by their appearance. Her dream world is getting more and more shiny in parallel. How much of her inner world has Ofelia created to escape the cruel reality of her destroyed family?
It is obviously a personal favourite for Del Toro who takes his time to guide us into his own psyche through the  his heroine and for this very rare opportunity alone, Pan's Labyrinth is truly unmissable.
---
All image rights acknowledged.