More than £24,000 has been donated to 23 organisations across the Bailiwick as part of The Channel Islands Co-operative Society's most popular Eco fund intake to date.
A total of 63 charities, schools, community groups and organisations applied for a donation from the fund, which is now in its 12th year. Just 22 organisations applied for the fund last year, with £11,000 being donated across the islands.
"We believe that a number of factors have contributed to the rise in applications, including a focus on protecting our local environment in the wake of the coronavirus pandemic, the limited number of funds available locally and the positive impact Eco fund money has had on our local communities since 2008," said Mark Cox, chief executive for the Society.
A total of £12,640 was donated to 12 projects in Jersey. Some of those benefitting from the fund are the JSPCA, the Jersey Nappy Library, Plastic Free Jersey and Jersey Mencap.
Speaking on behalf of Jersey Mencap following its successful application, project manager Ali Hand said: "Our Jersey Mencap pond project thrives for the benefit of wildlife, nature and people.  It became even more important during the pandemic as a peaceful space for adults with a learning disability to enjoy art, exercise and conservation. The timing is perfect as we prepare to plant more tree saplings over the coming weeks. The pond project is enjoyed by so many of our members and we are really proud to be recognised by the Co-op for all the efforts."
Another successful project to receive a grant from the Eco fund is local organisation, Green on Purpose. Its aim is to encourage local businesses to replace environmentally harmful, single-use items such as plastic bags with more eco-friendly, plant-based products like Jute bags.
Green on Purpose will receive over £2,000 from the Eco fund. Its founder, Karen Gray, explained how the money raised will help. "At Green on Purpose, we want to help take reducing plastic a step further. We want to see islanders not use plastic bags, but rather switch to more sustainable re-usable eco-friendly Jute bags made in Jersey. Using the donation from Co-op's Eco fund, we will be making Jute re-usable bag-for-life and producing the bags here in Jersey. I will look to collaborate with Jersey Employment Trust or similar organisations to help make these locally, meaning they are sustainable and offer local employment opportunities."
A total of £11,664 was donated to 11 projects in Guernsey. Some of those benefitting from the fund are The Clean Earth Trust, Wellbeing Animals Guernsey, Floral St Saviour, Youth Commission for Guernsey and Alderney and Amherst Primary School.
One local project that is receiving a donation from this year's Eco fund is the 'Pre-loved & Re-loved' shop run by local charity Health Connections on Smith Street. Its aim is to promote the positive impacts on our environment by selling preowned clothing, homeware and furniture. On receiving £1,500 Bella Farrell, CEO of Health Connections, said: "This money will help us so much to raise awareness of our Pre-loved & Re-loved store. All money raised in the shop supports our 'Directory to Doorstep' service which connects people in the community. We can now invest in promoting the ethos of the shop and its role as a community hub."
The Osprey Nests Project is another successful recipient of the Eco fund. Hunted, poisoned and shot to extinction throughout the UK, the last English osprey was shot in 1850. Migration of these birds of prey has only recently started again and with the installation of a second platform at St Saviour's Reservoir it is hoped it will help to encourage osprey and other migratory birds to nest there. The Eco fund grant will be used to support a programme that builds nests for the ospreys and help with an on going national breeding programme. Victor Froome, a representative for the Guernsey Osprey Nest Project, is delighted with the grant of £1,000 for the cause. He said: "We have fantastic wildlife that is under tremendous pressure. I am so proud of our islands and to work with wildlife in their habitats. Now ospreys are a part of that, and it is my life."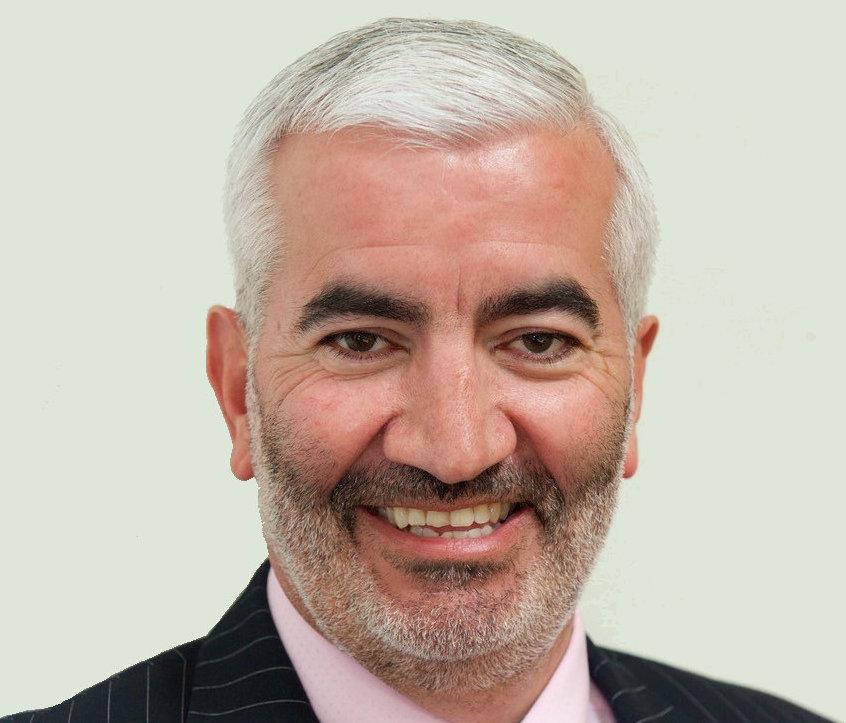 Mr Cox added: "It's fantastic to have received so many applications for our Eco fund this year. This shows there is a real desire within the Channel Islands to nurture and protect our local environment and the Society is thrilled to be able to help some of those organisations with their projects. It is always so hard to decide who the funding should be awarded to but we feel we have chosen a wide range of projects which will go on to make a massive difference to our islands. We cannot wait to see those come to life and we welcome those who were not successful this time around to try again next year."
The Eco fund was launched when the Co-op was one of the first retailers to introduce a 5p levy on one-trip carrier bags. Since then a ring-fenced fund has been donated every year. This year, ahead of the single-use bag ban being introduced in 2021, the Society has increased the price of its Bag for life from 10p to 15p. This price increase will mean even more money will be distributed to Channel Island projects in 2021 to better protect the local environment.
The Society is committed to reducing its own impact on the environment and is working on a number of initiatives to do so. This includes recently introducing a refill station to Grand Marché St Helier, installing electric vehicle charge points at a number of stores, introducing reusable bag bins in all Grand Marché stores and reducing energy consumption in various estates.