Channel Eye was proud to support last week's World Wellbeing Week. Today, Beverley Le Cuirot, Founder of WellBeing World and World WellBeing Week, updates us on what a global success it proved to be.
World WellBeing Week, the global awareness event originally created by WellBeing World in Jersey, marked its fifth year recently with resounding success.
This year's event reached an unprecedented 58 million people in social and non-social media, surpassing all previous records. The remarkable growth can be attributed to the enthusiastic participation of thousands of individuals, employers, SMEs, global organisations, universities, charities, NHS trusts, youth trusts, community groups, and politicians, and governments worldwide.
Since its inception in 2019, World WellBeing Week has evolved into a global movement that celebrates and promotes the wellbeing of individuals and communities worldwide. With each passing year, the event has witnessed an exponential increase in reach, reflecting the growing importance people place on their overall wellbeing.
World WellBeing Week is designed to offer a platform for individuals worldwide to celebrate the diverse dimensions of wellbeing. From meaningful and purposeful work to financial security, physical, mental, and emotional health, social resilience, empathic corporate and civic leadership, community relations, and environmental care – these aspects collectively contribute to our overall wellbeing, which has become more vital than ever in our lives and livelihoods.
A Role in Governmental Policy Decision-Making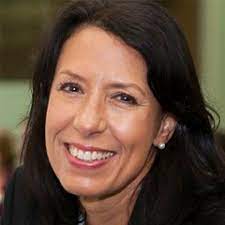 Debbie Abrahams, MP for Oldham East and Saddleworth, marked World WellBeing Week by calling for people's wellbeing to be a key objective of the  government, and not just economic growth.
She said: "World WellBeing Week is a chance for policy makers to reflect on the centrality of wellbeing in policy decision-making. For too long, policies have chased economic growth at all costs, without considering the importance of the wellbeing of people. Most importantly, we must focus on the equity of this wellbeing… this year's theme is anxiety, which is particularly relevant."
Counsellor Kelly Middleton, the Cabinet member for healthy safer and stronger communities and partnerships lead for public health, also actively engaged with the event on social media throughout the week.
Celebrity and Business Leader Support
The event garnered attention from other influential figures, including renowned celebrities and business leaders, whose engagement further amplified its impact to promote holistic wellbeing.
Famous names including Sally Gunnell OBE, Dame Darcey Bussell, Baroness Karren Brady CBE, Work Better Together Author and Wellbeing Ambassador Jen Fisher, Alesha Dixon, and Salma Hayek actively engaged with the event, sharing their insights on wellbeing.
One of Salma Hayek's social media posts alone attracted more than 1 million likes from her followers. The posts, in turn, garnered attention from international news agencies and these were featured, along with mention of World WellBeing Week, in publications including Hello magazine, Vogue, Elle, Harpers Bazaar, Mail Online, Mirror Group Newspapers, the Sun, and many more titles contributing to the event's global visibility.
Local Collaboration in the Islands
In addition to the global impact, local support played a vital role in the Channel Islands and the Isle of Man, particularly through collaboration with Channel Eye, and Santander Work Café Jersey.
Together with the input of a mix of WellBeing World member practitioners, including Tom Faulkner of Human Health, Yolanda Saez Castello of Tap It Better, Daniel White of Sleep Better Live Better, Amanda Bond Wild Edgewalker, Emma Harper of Clarity Wines Non-Alcoholic Drinks, Lorna Jackson of Health Point Clinic, and Jenny Winspear of My Anova Wellbeing, these local entities were instrumental in publishing articles and hosting events dedicated to a wide range of wellbeing topics throughout the week.
Santander Work Café Jersey, known for its commitment to fostering a healthy work-life balance, has actively participated in World WellBeing Week since its opening, by hosting events that engage the community. This has provided a platform for individuals to connect, share their experiences, and learn from experts in various fields relating to wellbeing. Through interactive workshops, informative talks, and networking opportunities, Santander Work Café Jersey has facilitated meaningful conversations around mental health, financial security and personal growth.
Channel Eye has been a strong advocate for wellbeing, in particular workplace wellbeing, dedicating articles and coverage, raising awareness and inspiring positive change. Its commitment to highlighting local success stories, expert opinions, and providing practical hints and tips has created a valuable resource for individuals seeking guidance on their wellbeing journey, personally and within the workplace. By featuring World WellBeing Week events and initiatives, Channel Eye has amplified its impact in the local community in the Channel Islands, Isle of Man and beyond.
Continuing the Journey of Wellbeing
World WellBeing Week's phenomenal growth and global impact serve as a testament to the increasing recognition of the importance of wellbeing in our lives.
With the event reaching a staggering 58 million people this year, it is evident that individuals and communities are actively seeking ways to enhance their overall wellbeing. The support from influential figures, engagement from diverse participants, and international media coverage have amplified the message of wellbeing.
As we look towards the future, World WellBeing Week promises to be an even more powerful force, reminding us that the pursuit of wellbeing should be a daily endeavour.
The date for next year's World WellBeing Week is set for Monday, 24th June 2024, so mark your calendars. More news will be coming very soon. Until then, the essence of the event continues and we are all encouraged to continue to celebrate and prioritise wellbeing every day of the year. By embracing this global movement, we can contribute to a happier, healthier world for ourselves and our communities.
---
Beverley Le Cuirot FRSPH is the Founder of WellBeing World and WellBeing At Work. WellBeing World is committed to promoting personal, corporate and societal wellbeing and comprises a membership body for health and wellbeing practitioners and experts; WellBeing World magazine, now online; and the WellBeing At Work platform which provides consultancy services to organisations with a focus on employee and workplace wellbeing to create positive working environments and purposeful, meaningful work for all. For further information, Beverley can be contacted here.