A series of striking videos promoting Alderney as an 'Island of Adventure' is being rolled out by Visit Alderney over the next few weeks.
The short films feature Alderney as the ideal destination for the outdoors and enthusiasts of history and heritage, wildlife, walking and hiking, cycling and great food.
The six videos target all demographics in the UK, Channel Islands and beyond but also have an emphasis on a younger generation.

The carefully targeted campaign, running prominently as Google Ads as well as Facebook, Instagram, Twitter and YouTube, was filmed by Guernsey videographer James Harrison.
"Our goal behind creating the 'What makes an Alderney Adventure' video marketing campaign was to inspire audiences on social media about Alderney, showcasing the great variety of activities the island has to offer visitors in one beautiful and charming destination," said Tourism Officer Caroline Gauvain.
Two one-minute-long centrepiece videos have been tailored around two important visitor groups, families and couples, with each video scripted to highlight activities and experiences with each audience in mind. They will be released on social media sites such as Facebook and Instagram to get people talking about the Island.
These two longer videos will be supported in the campaign by a series of short videos, each highlighting an activity and were designed for greater reach on social media and YouTube to increase awareness to more audiences, reconnect with those who have seen the centrepiece videos and attract visitors to visitalderney.com where they can plan their trip.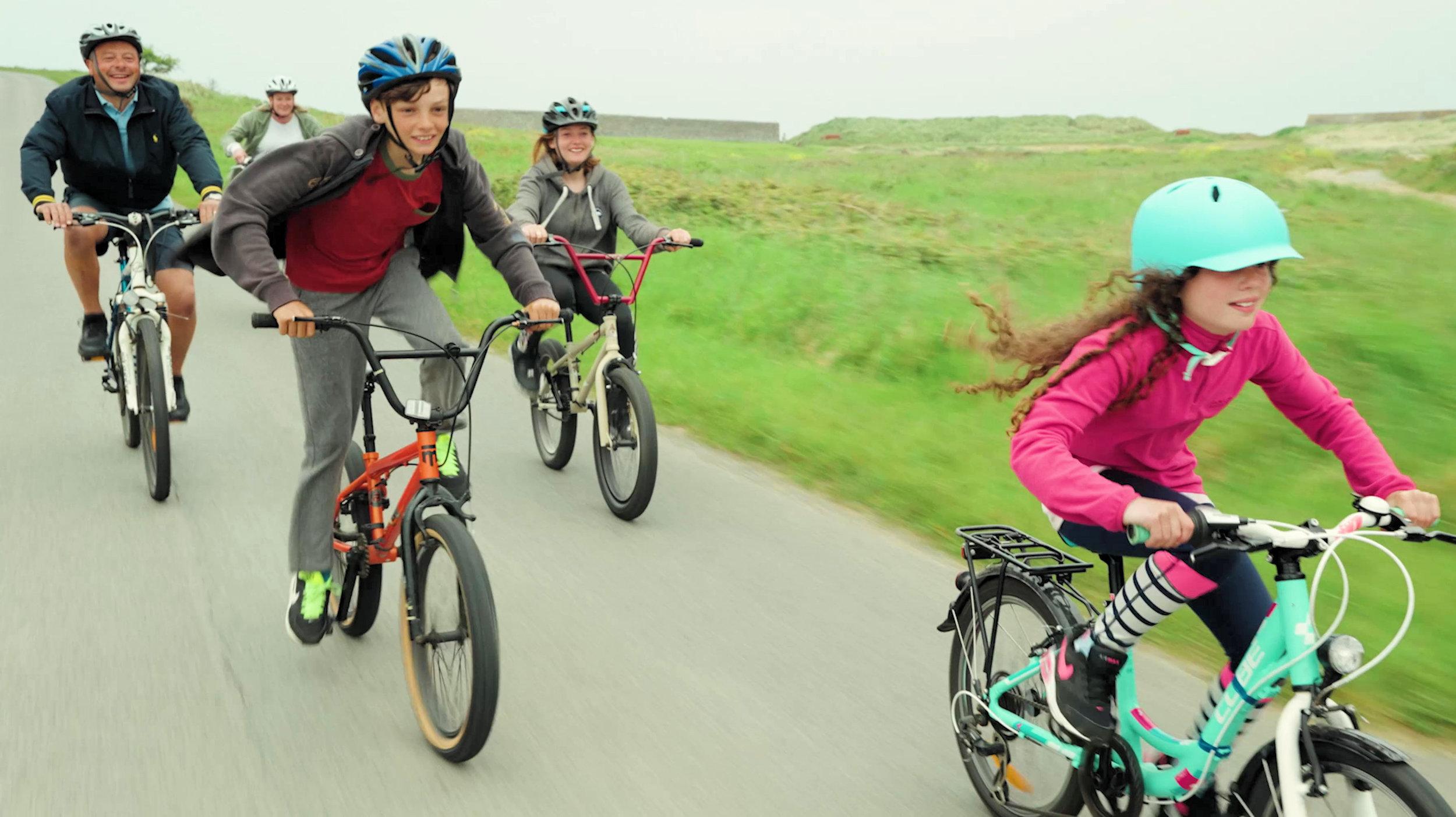 Through interest and location-based targeting, the marketing campaign will reach potential tourists in and around key locations in the UK where either a direct or two-stage flight to the Island is possible. The videos will also be shown to audiences in the Channel Islands.
Last week's roll out of the first film attracted more than 10,000 views within days via the Visit Alderney Facebook Page, with many more responses through other social media channels.
"We are extremely grateful to the many Island volunteers who gave their time over the three days of filming, both in front of the camera and those behind the scenes," added Caroline Gauvain. "We are really excited about the promotional films which we feel show Alderney as the beautiful and friendly island it is.''
Annie Burgess, Chair of the Economic Development Committee, said: "We are very proud of what our tourism team has achieved with this campaign. The end product is of the highest professional standard and we're sure it will be a great success."