The planned Victor Hugo Centre is celebrating two important project milestones this week, announcing both at the Institute of Director's July breakfast seminar.
The charity behind the planned Victor Hugo Centre has signed a Letter of Exclusivity with the States of Guernsey. This gives the project a confirmed option on the former States Office Building on North Esplanade up to the end of September 2024.
"Securing this agreement is a significant step for the project as we can move forward with more certainty. We can show our plans to transform this building and create a wonderful new landmark destination for Guernsey," explains Larry Malcic, Chair of the Victor Hugo Project.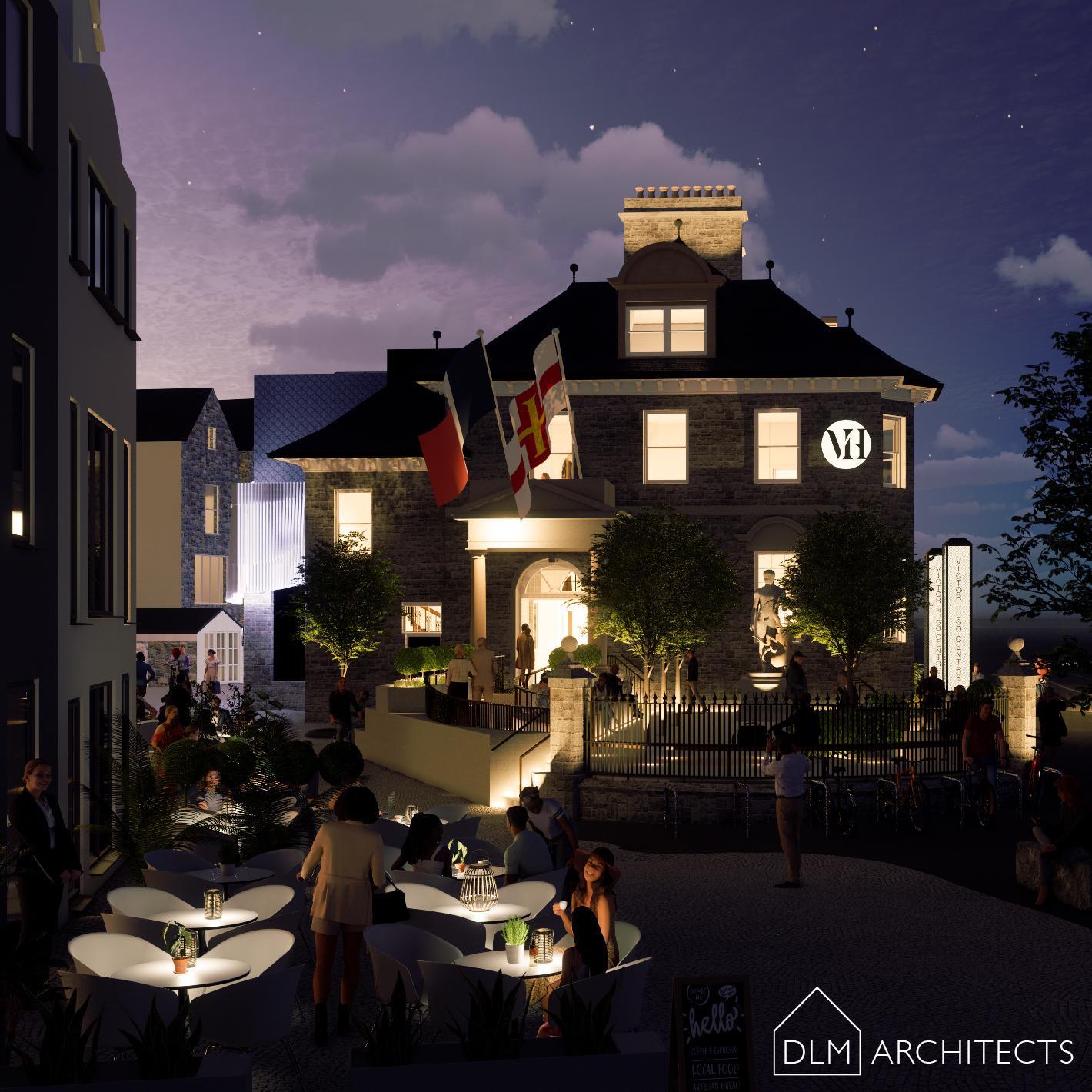 The charity has also released a CGI 'fly through' of the plans, demonstrating how the iconic building will be adapted and revitalised to accommodate a world-class Centre. The visualisation shows the Centre's three parts – the ground floor, which will have a performance, exhibition and event space; the first floor, which will house the museum and interpretation centre; and the top floor, will be the Learning Hub for schoolchildren and students.
The CGI tour also highlights two of the gallery spaces – the Les Misérables Gallery and the Hugo in Guernsey Gallery. One focal point will be a physical model of the island with built-in intelligence so that visitors can discover and explore Guernsey as Hugo once did.
The new fly through also reveals how the project will create an inviting public plaza and revitalise the North Plantation area.
"Unveiling more detailed plans is undoubtably an exciting next step for the project. We hope the visualisation will create a buzz around the initiative and demonstrate our ambitions for the Centre. We believe the Centre will be a significant addition to the cultural and social life of the island as well as a gateway attraction for tourists and visitors bringing associated economic benefits," said Larry.
---
Pictured: The Victor Hugo Centre, Credit: DLM Architects