Parents and carers with pre-school children in Guernsey will continue to enjoy a choice of three family drop-in centres throughout 2022 thanks to the Sarah Groves Foundation.
The Foundation has has agreed to fund the Dragonflies project with a donation of £23,000.
Dragonflies is run by Home-Start Guernsey, which the Foundation has supported for seven years, contributing more than £140,000 to the charity.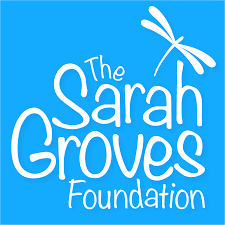 Vic Groves, Managing Trustee of the Sarah Groves Foundation, said: "Our mission is to fulfil Sarah's ambition in life: to enhance young lives. One way to do this is through art, and Dragonflies gives children the opportunity to explore different crafts and activities with their parents.
"We're proud that the Foundation's annual donations to Home-Start have created this fantastic resource for our community and are very grateful to the volunteers who help look after the next generation."
Dragonflies offers a free resource for local parents and children by supporting learning and development and providing a space for parents to share their experiences.
The groups are open to all, free of charge, 52 weeks a year. They operate between 9:30-11:30 am every Tuesday at Wesley Methodist Church Hall in St. Peter Port, every Thursday at Les Camps Methodist Church Hall in St. Martin's, and every Friday at Styx Community Centre in St. Peter's.
In 2021 more than one thousand people attended the sessions. Emma Cusack, Home-Start coordinator, said: "We are forever grateful for the generosity of the Sarah Groves Foundation. Our Dragonflies parent and toddler groups are a lifeline for many people in Guernsey.
"They provide a safe and happy environment for children to play, learn and interact, as well as offering vital social networking opportunities for parents and carers."
Activities at Dragonflies include:
Rhyme Time, run by The Guille-Allès Children's Library
Visits from Guernsey Police to let the children explore the police car
Visits from the Children's Dental Service to advise on brushing their teeth
Crafts, music and outdoor games
Local trips, summer activities and support for children leaving the group to start school
---
Click here to find out more about The Sarah Groves Foundation.