Ogier teams and its individual lawyers across Jersey and Guernsey have enjoyed significant recognition in the latest Chambers UK 2024 Guide.
Ogier in Jersey has been ranked top tier in the Chambers UK 2024 guide across its key practice areas, including corporate and finance, dispute resolution, employment, investment funds, property and trusts.
The guide also includes individual rankings for 26 lawyers from across the firm's teams.
Practice partner Raulin Amy (pictured) said: "This is an outstanding set of results and I'm delighted to see such fantastic client praise recognising the enormous wealth of talent we have across our teams. Congratulations to all and thanks to everyone across our teams in Jersey for their continued dedication and hard work."
The corporate and finance teams have been described as the "firm of choice in Jersey". Ranked individual and finance partner Katrina Edge "will cut to the key issues at the heart of the matter", while finance partner Bruce MacNeil is described as a "savvy, commercial and reliable adviser".
Ranked partners in the Corporate team include Raulin Amy, Simon Dinning, Matthew Shaxson, the "very practical, amiable and solutions-oriented" Richard Daggett, and James Fox, who "gets on top of complex deals really quickly".
The Dispute Resolution team is recognised for its wealth of technical knowledge and a "good ear for what works in court and what doesn't". Recognised in the guide as an eminent practitioner is global managing partner Edward Mackereth. Damian Evans is described as "a big operator in the trust scene and a formidable opponent". He is recognised as notable practitioner alongside "up and coming" partner James Angus, and partners Nick Williams and Oliver Passmore, who has "the genuine interest of the clients at heart".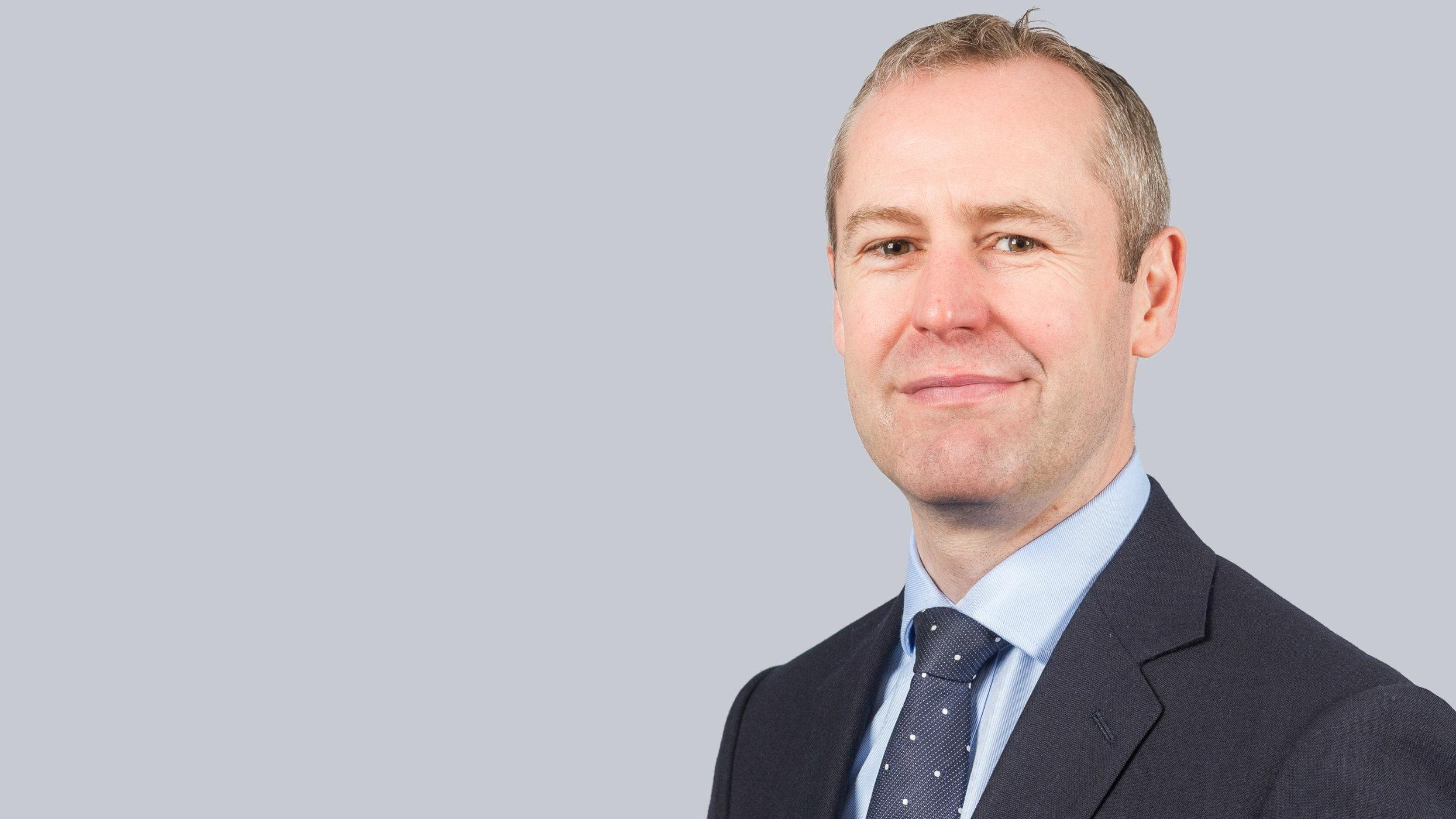 The Employment team "demonstrates ample knowledge, responsiveness and capacity for strategic advice". Helen Ruelle "is without a doubt a master practitioner and absolutely deserving of top-level recognition" and "up and coming" Will Austin-Vautier is praised for his "highly competent and strategic advice which is always conscious of risk mitigation whilst still being personable".
Ogier's Investment Funds team in Jersey team has a "very strong technical capability combined with the ability to provide pragmatic and practical advice."
Notable practitioners include Emily Haithwaite, who is praised for her measured and relevant advice, and Sophie Reguengo, who is "responsive, very capable technically and super reliable". Other notable practitioners include Niamh Lalor, who is "very responsive, clear in her advice and to the point", and "associate to watch" Alexandra O-Grady, who is a "first-rate lawyer with strong technical knowledge and a calm and professional demeanour that instils confidence".
The Property team is recognised for its faultless commercial awareness and client centric approach, with an "outstanding level of skill". Ranked lawyers from the team include Chris Renouf, Katharine Marshall, Sarah Parish, who is praised for the "diligence and level of work she delivers coupled with her tenacity", and Jonathan Hughes, whose "knowledge of the machinations of the Jersey market is second to none".
The Trusts team is "attentive and knowledgeable"; with a "plethora of experience". Ranked lawyers from the team include Josephine Howe, Steve Meiklejohn, James Campbell, who is praised for his technical and "good people skills", and Katherine Neal, who clients recognise as "a solution finder with great experience in trusts".
Ogier's team in Guernsey boasts the "lead insolvency lawyer", the "island's go-to real estate and funds lawyers", the "leading technical lawyer on the island" and the "first port of call" for employment law according to client reviews in the latest Chambers UK directory.
The 2024 rankings include 11 partners from across the firm's Corporate, Investment Funds, Dispute Resolution, Property and Trusts teams, nearly double the amount in the 2023 rankings. Client feedback praised Ogier for its "responsible and knowledgeable team" and its quality of support.
In the Corporate and Finance including Investment Funds category, the team offers "practical feedback" and is "easy to work with" according to client feedback.
Included in the rankings are partners Bryon Rees, who clients say is "an absolute pleasure to work with" and, the "go-to person for funds work in  Guernsey", Richard Sharp, who is "very efficient, competent and knowledgeable" and Christopher Jones. Paul Chanter is ranked as Up and Coming.
The Guernsey Dispute Resolution team is praised for its ability to "get to grips with complicated factual matters and advise with ease" and "remain level headed when dealing with complex matters".
Ranked individuals include partner Simon Davies, who is "very calm, experienced and bright", while partner Mathew Newman is a "top-quality operator" and "the lead insolvency lawyer in Guernsey". "Terrifically good and dynamic" Sandie Lyne, who was also described as "succinct and effective in court" is ranked as Up and Coming.
Ogier's Guernsey Property team was said to "know everything that concerns real estate on Guernsey".
Partner Martyn Baudains was described as "the island's go-to and best real estate lawyer", while "phenomenal" senior associate Martin Casas is listed as an Associate to Watch, with client feedback citing his "outstanding" knowledge of property law.
The Trusts team were branded as "able to handle complex technical matters with ease" and having "a key ability of breaking down the most complex matters".
As for the partners, "personable, technically brilliant and commercially astute" Gavin Ferguson was joined by "leading technical lawyer on the island" Matt Guthrie and "thorough and detail-orientated" Catherine Moore. Clients called managing associate Chris Hards, who was ranked as an Associate to Watch, a "rising star" who is "a credit not just to the firm but the profession".
"First port of call" and "respected figure in the market",  head of employment Rachel DeSanges is ranked in the Employment category, in which she is also described as "exuding authority combined with a calm and practical approach".
Practice partner Christopher Jones said: ";Ogier is growing in strength in Guernsey as shown by the higher number of partners ranked this year. I am delighted for our teams, who deserve all the praise that comes their way for the high calibre of service they continue to provide."