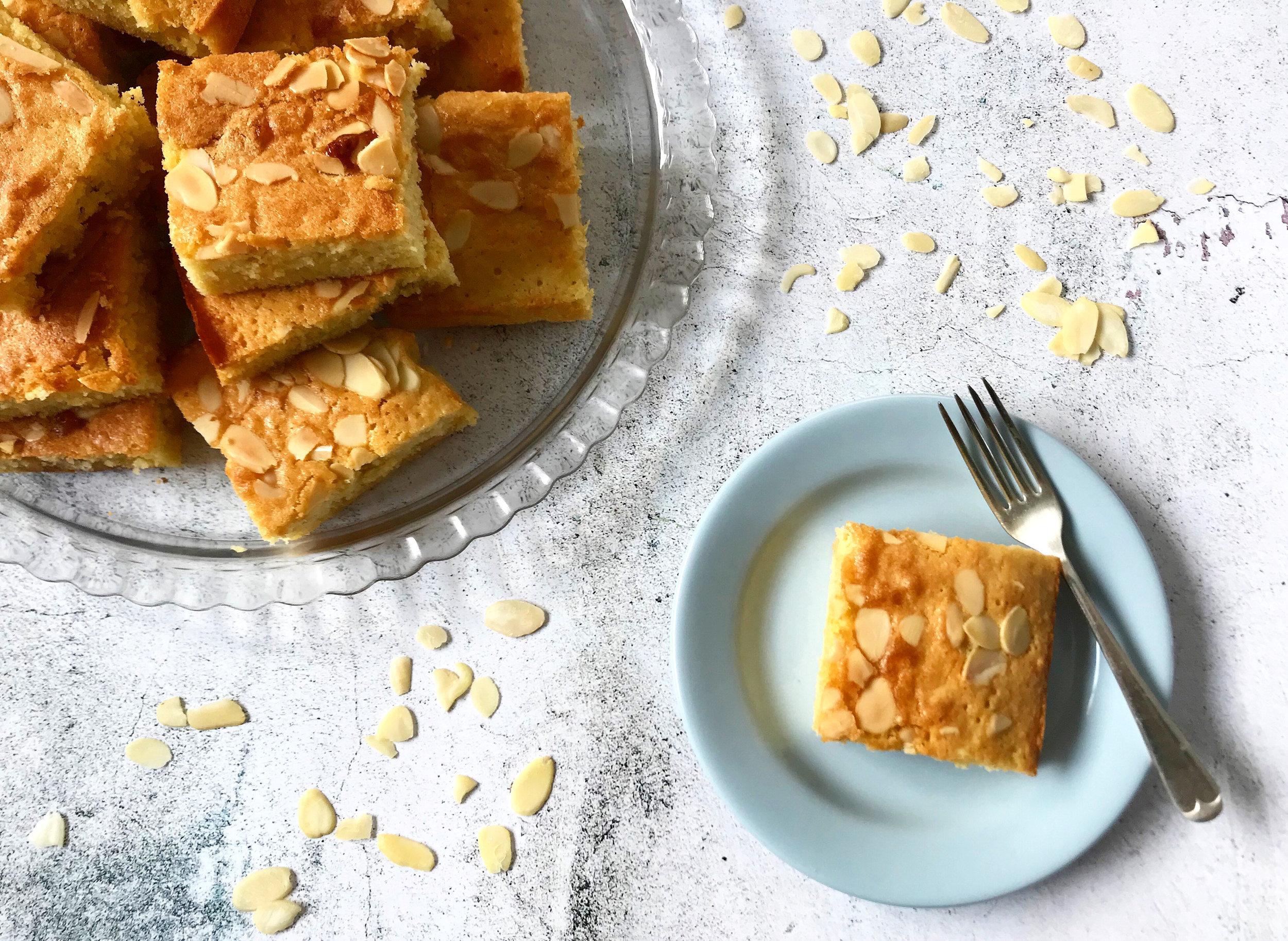 Before we bake, what is 'frangipane'?  The word 'frangipane' is of French origin and refers to a sweet almond-flavoured custard used in a variety of ways including cakes and pastries such as the Bakewell tart.  In 1674, a French cookbook spelt it franchipane with the earliest modern spelling in 1732 confectioners' dictionary.  It was originally designated as a custard tart flavoured by almonds or pistachios but later it came to designate a filling that could be used in a variety of confections and baked goods.
Today, frangipane it is normally made of butter, sugar, eggs, and ground almonds.
Happy baking!
---
This recipe is from Daisy's Country Bakes who welcomes you to the honesty hut filled with delicious home bakes and treats for your enjoyment!   Located in Jersey, on La Rue de St Jean, nearby other roadside stalls.
Ingredients
150g Marzipan, diced
200g Butter
170g Caster sugar
75g Ground almonds
2 tbsp Flaked almonds
150g Plain flour
1/4 tsp Baking powder
4 Eggs
Instructions
Beat the butter until softened and add the sugar to combine.
Measure out the ground almonds, plain flour and baking powder.
Add a spoonful of the dry ingredients to the wet along with an egg – continue to repeat this process and follow in with the marzipan and mix until all ingredients are combined.
Evenly spread out in the prepared baking tray, sprinkle with the flaked almonds and bake for 35 minutes or until a skewer inserted comes out clean.
Cool, slice into squares and enjoy with a warming cup of tea!