PwC has further strengthened its senior leadership team with three promotions to help lead and shape the strategic direction of the business both locally and within the wider PwC network.
Newly admitted Partners, Adrian Peacegood (main picture), Chris van den Berg and David Waldron, have each reached major milestones in their careers, having been admitted to the PwC Partnership effective from 1 January 2021.
Adrian has been with the firm since 1999, originally joining PwC in Guernsey as a graduate. An accomplished Assurance services leader, Adrian has a personal focus on the alternatives sector, with his client portfolio including fund of hedge funds, private equity funds, infrastructure and real estate funds, many of which have complex structures. His vast experience extends beyond the funds industry, and he regularly supports clients in their respective banking, fiduciary and captive insurance industries.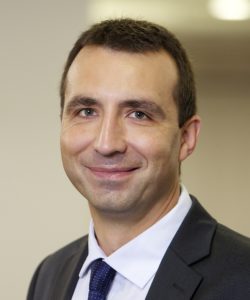 Chris has amassed over 20 years' experience in audit, specialising in trust, corporate & fund service providers, fund managers and private equity vehicles. He joined the PwC network 13 years ago, relocating from Pretoria to PwC in Jersey in 2008.
He currently leads the Channel Islands' fiduciary audit practice and is also responsible for PwC's managed services offering, helping clients make financial statement preparation and tax compliance more efficient through the use of technology and outsourced solutions. Chris is a Jersey regulatory SME, supporting clients in understanding and responding to new regulations which will impact them, and in doing so, ensuring they stay commercially competitive.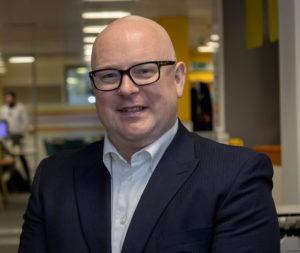 David joined PwC in Guernsey 13 years ago, having relocated from Dublin in 2008. He has built up a wealth of expertise across various financial services sectors and maintains an excellent reputation in both local and global marketplaces. Working extensively in the fund sector across structuring, investor reporting and operational taxes, he enters the Partnership as an exceptionally strong tax leader who'll continue to lead the firm's tax practice in Guernsey.
Commenting on this latest series of partnership admissions, Senior Partner Simon Perry, said: "I congratulate Adrian, Chris and David on their very well-deserved success. Admitting three new Partners at once is a bold step and demonstrates the robust growth we continue to experience in the local market. This also reinforces our ongoing commitment to having the best capabilities available to help our clients be successful, stay ahead and add value to their businesses despite these unprecedented times.
"I've seen at first hand each new Partner's energy, enthusiasm and commitment to our clients and people, delivering exceptional quality and client service in increasingly complex environments, and inspiring those around them. They each have a unique combination of global expertise and in-depth local knowledge and will make a significant contribution to the leadership of the firm".