The winner of the Digital Innovators Competition, organised by the Digital Greenhouse and powered by First Central, has been announced.
The competition challenged students to use technology to solve a specific problem, and the winner, Gallery Walks, presented an app that focused on walking to find art in augmented reality to promote physical activity among young people in an inclusive and accessible way.
The goal of the programme is to create more opportunities for young people to interact with digital technologies. Groups of students aged between 14 and 18 presented their projects, which were evaluated by Dr Simon Sebire from the Health Improvement Commission, and Laura Woodhouse and Martin Smith from First Central.
The winning team, Gallery Walks (shown in the main picture), was from Guernsey College of Further Education. Their creative idea was to develop a mobile app that serves as a platform for showcasing art. People use the app to create their own art and then use augmented reality to upload their design to a hidden location around the island, ready for others to find the artwork and add it to their gallery. The app is designed to encourage users to take a walk and collect hidden pieces of art. The judges praised the innovative use of technology and the fun and creative concept behind it.
The Most Innovative Solution award was won by Gym Walk, created by students from the Ladies' College. Gym Library provides a safe and inclusive space for people to work out in. It allows users to borrow exercise equipment and workout plans to take home. The app helps users keep track of equipment reservations, exercise and cooldown videos, and in-app chat to keep users accountable and motivated.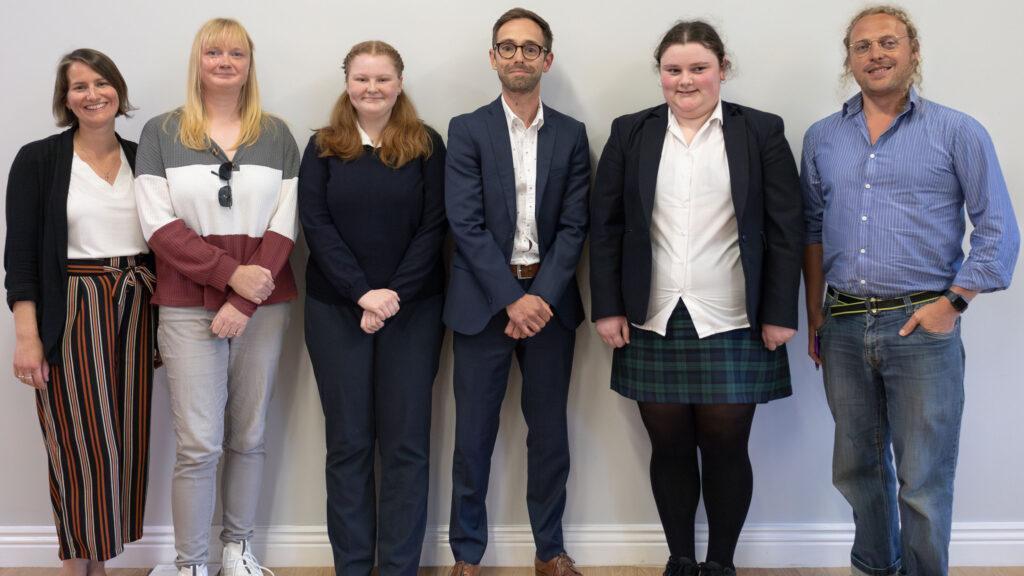 Another team from the Guernsey College of Further Education won the Best Technical Solution award for their ObstiCube app. The team's idea was to create fitness rooms filled with enjoyable and challenging games. The app allows customers to manage their bookings, access leader boards, and earn rewards.
John Davison, Chief Information Officer at First Central Group, said: "All the teams had incredible ideas, making the competition tougher than ever to select a winner. Each team tackled the problem statement from a different angle, addressing the issue with a range of solutions.
"Students are the island's future, so it's essential for the local industry to provide young people the opportunity to learn and test themselves outside a classroom setting. We're lucky to have such talented students here. Congratulations to everyone who took part and to the winning team."
The five teams that made it to the final were from the College of Further Education, Ladies' College and Elizabeth College. Among the finalists was Coin Walk, an app developed by the Guernsey College of Further Education, to provide personalised walks and challenges, rewarding users with virtual coins for completing them. Another finalist was Perspiration Currency, an app that collaborates with gyms and businesses to offer promotions and rewards to users who complete challenges.
Jenny de la Mare, Development Officer at the Digital Greenhouse, said: "The teams demonstrated excellent teamwork and generated fantastic ideas. It has been great to work with them during the workshops over the past few months and to see their ideas come to fruition in the final presentation evening. The entries this year were of a high quality, and the Digital Innovators Programme has again been successful in helping students learn valuable skills for the future of work."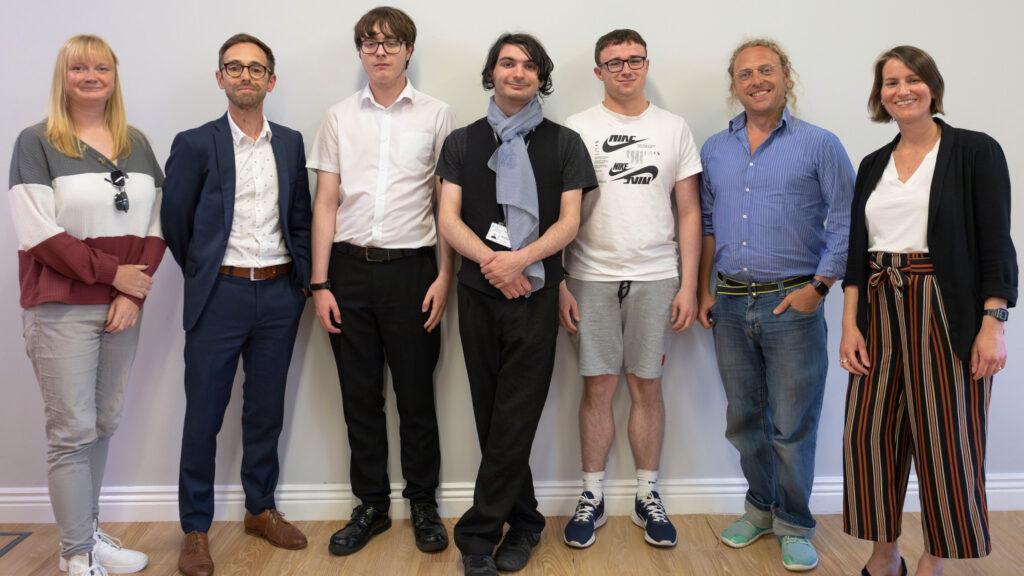 ---