This Sunday, 2nd October, the annual Standard Chartered Jersey Marathon 2022 is taking place. It is an international running event that brings together the local community and raises vital funds for charity.
Standard Chartered Futuremakers charity is the official global beneficiary, which tackles inequality and promotes greater economic inclusion for young people in our communities.
The event welcomes runners of all ages and ability on and off the Island, inviting them to run either a marathon, a marathon as part of a relay team or the family fun run mile across the beautiful Jersey countryside.
Every runner has a story and this year's participants share theirs. Today, we meet Pat and Tom… (click here to read Joe and Sophie's stories from yesterday)…
Pat Lalka from Jersey
At the age of 21, Pat is the youngest runner participating in this year's Standard Chartered marathon.
My Mum has been a huge inspiration for me, as I remember her taking up running wherever she could, even when we went on holiday, we would plan it around a race for her to attend and we would support her along the way.
Due to her recent injury, she hasn't been able to run anymore due to the pain and, therefore, during lockdown I decided to give this running thing a go.
Eliud Kipchoge was a real inspiration to me, not because of his running and beating records, but because he always reminds us to run with a smile.
I started reading books from the Brownlee brothers and got inspired by their journey to becoming Olympic medallists. Similarly, following Lucy Charles-Barclay has been a great motivator. The endurance these people have is astonishing to me. Especially from the Canadian Lionel Sanders, with a clip of him training and crying from the pain but he just keeps going and shows what a fighter he is. I remember thinking to myself, I want to be like that.
Running this sort of distance is not about physical exertion as much, but the mental capability to be able to keep going.  If you can put your mind to something there are no limits.
I came to Jersey when I was around seven years old and it's where I've grown up. It offered me so many opportunities and a safe place to live. This is where my running started and it only seems right to come back and do my first ever race, the Standard Chartered Marathon, back in the place I am proud to call home.
The start of training was easier when I was able to have a plan and execute it whilst at university. The summer period has been difficult due to travelling and having to get used to new terrain, routes and unexpected events. When you break out of the rhythm, it's always difficult to get back into the groove of things, however, now being in Jersey with about a month to go, I'm getting used to the route of the race and I'm going to give it my all to finish the race.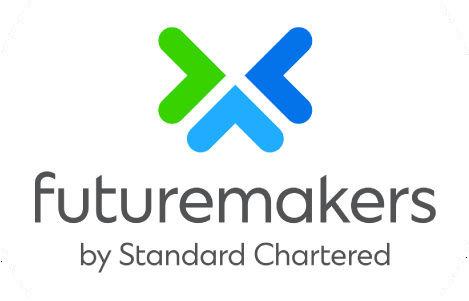 For my first race, I don't worry too much about the time I finish it in, I've set myself a realistic target but you never know what can happen on the day and I am comfortable I can adjust to whatever happens. I feel excited and positive I can do this together with all the other people.
I run because I get to run.  I'm grateful that I'm healthy and love to exercise no matter what form it comes in. Running gives me that special feeling when I'm in the zone, that I don't get anywhere else.
For all the runners on the day, no matter what target you set yourself, listen to your body in the moment and adjust. If you're feeling like you're struggling, take a couple of minutes focusing on your breathing and stay calm.  At the end of the day, you're racing with people, not against them, with everyone helping each other to achieve their best.
---
Tom Stewart from Jersey
I last completed the Jersey Marathon in 2012, which was my first attempt at a marathon, and wanted to celebrate my 65th birthday by completing the same race 10 years later.
My son Wayne is also participating in the event. It will be his first marathon, although he completed the South Downs 50km Trail Race in March this year, after starting running in January 2020.
However, we will not run together. Whist we go for the occasional social run, we both maintain separate training schedules.  I will need to exercise some self-control and rein in my competitive instincts.
What draws me to the event is that it promotes wellbeing and Standard Chartered sponsors it, my employer. I have participated in the Team Relay Race in the event many times over the last 20 years or so.
Whilst I did some good foundation work at the beginning of the year, I suffered a setback at the start of my training program with a hamstring injury. I have undergone physio and strength training, and managed to restart training with 12 weeks to go. Since then, I am pleased with my progress, albeit a little nervous about further injury.
The exceptional summer has proved challenging when trying to avoid doing hard workouts in the searing hot sun. Hydration has been more critical in my training this year than I have ever experienced in over 50 years of racing.
I'm a little nervous for marathon day but determined. I am putting my faith in the training program and my running experience.
Racing has been part of my life since I was 12 years old. It's just that I am older and a lot slower than I used to be.  I used to be a middle-distance track athlete and still prefer the shorter races.
On the day, I hope everyone enjoys the event, the scenery, comradery and the challenge.
---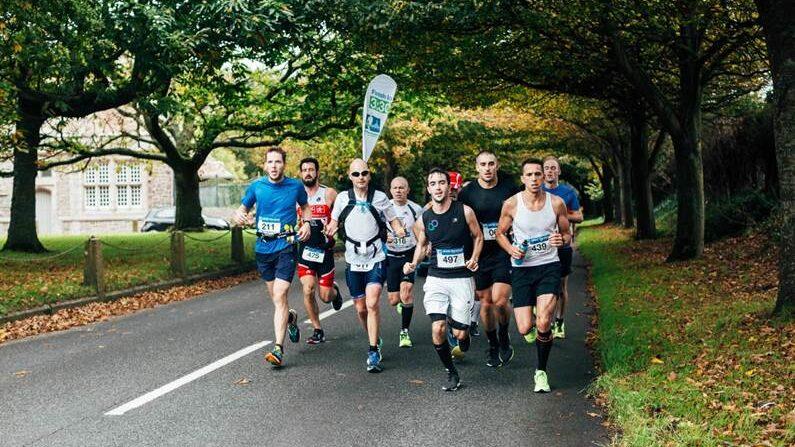 The Standard Chartered Jersey Marathon will be held on Sunday 2 October 2022. The start and finish point is at Weighbridge Place, St Helier. The Marathon starts at 09.00s, the Ravenscroft Relay Race at 09.30s and the Marathon Mile starts at 10.00.
All funds raised by runners in the 2022 Standard Chartered Jersey Marathon will be split equally between St John Ambulance Jersey and Standard Chartered's own global initiative Futuremakers.
Click here for more information about the Standard Chartered Jersey Marathon.
---
This is a sponsored article.