Today, Channel Eye TV meets Mike Thorpe, Managing Director of KoP Consultancy.
Tell us about the name 'KoP'
"We founded the business in 2015. the name 'KoP consultancy' came out of a rebranding exercise. My daughter actually asked me: "Dad what are you going to call your company?" I had no idea. She said: "Why don't you call it your two favourite things, from favourite animal and favourite colour?". I said: 'Well kind of red dog doesn't go very well!'
My son-in-law in the background, knowing that I'm a big Liverpool United fan, said 'What about Kop' and I quickly replied, Perfect!
Now, if we are asked you're a Man United fan, it stands for 'Kick Off Project', if you're not, then obviously KoP is KoP.
Who are KoP and what do you do?
We are project managers, business analysts, consultants, we also provide training services to the financial services and legal sectors, primarily trusts, funds, wealth management companies.
Who would you most like to work with?
This has to be Jürgen Klopp and primarily just because of his motivation. We work with a lot of clients now, where changing methodologies is key to what they do. Working with Jürgen, he would implement some really good practices of educating those people of what change is all about."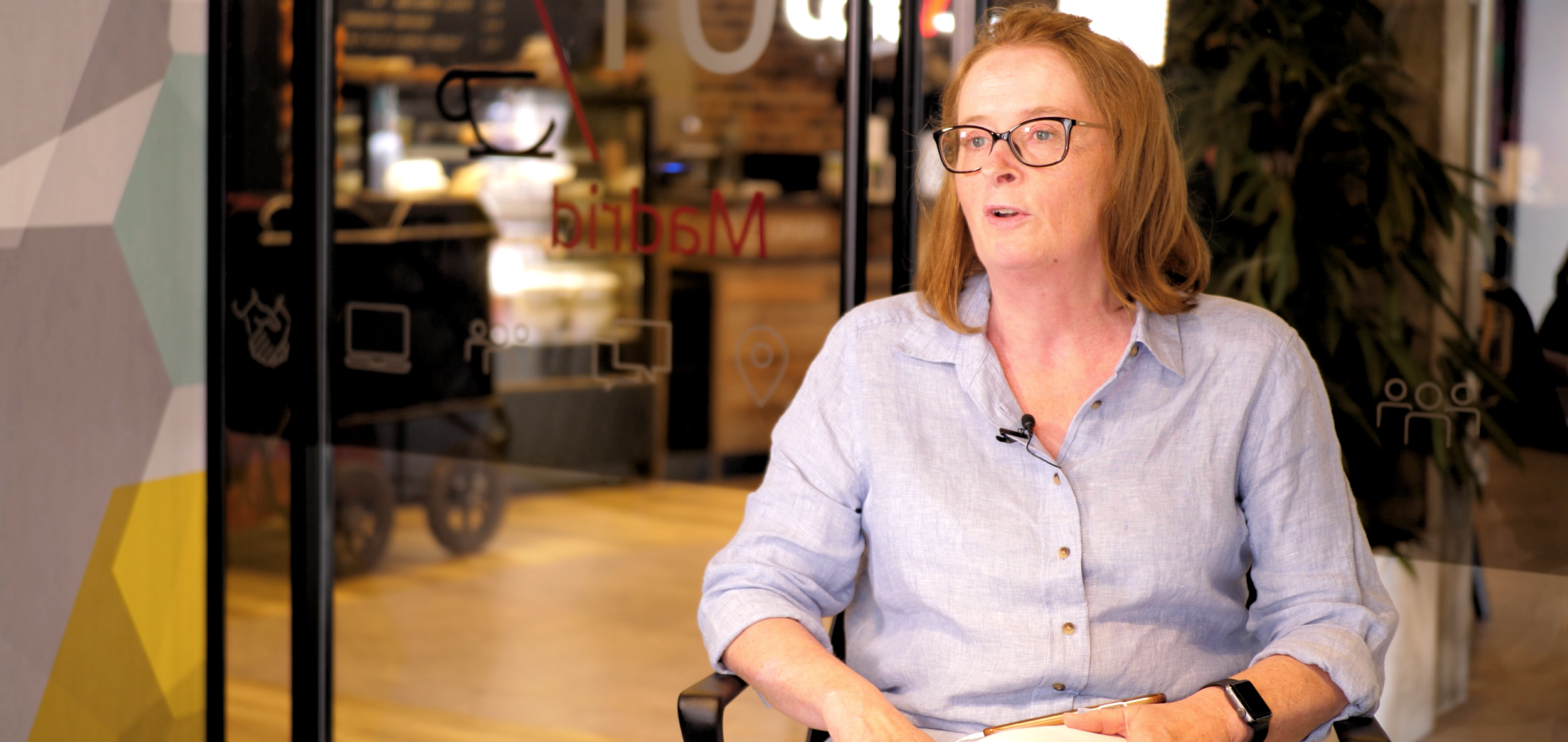 Tell us about a really challenging project
Karen Mercer, Technical Learning & Development Director at KoP Consultancy then joined us and said: "The most challenging and fun project that I've recently worked on was for a law firm in Jersey. Because of the pandemic, the learning and development world has had to start to rethink about the way training can be delivered,.
I designed the training so that I could deliver it remotely.  I still tried to inject my sense of humour into those sessions and in fact, I think if you read my profile on LinkedIn you'll see one of the comments left by somebody is that one of my attributes is my sense of humour, I don't know where they get that from!
That was a fun project and very demanding and in the sense that things have changed so much, but really rewarding.
Santander's Jersey Work Café
Mike wanted to share his experience of the venue: "Having held this latest event at Santander's Work Café, I can't speak highly enough of it.  It was a great venue and many of the people today commented how good it was. I wasn't even made aware of it until one of our partners, Snap, introduced me to John Burns, the Work Café Director.
They've done a fantastic job here, they provide a fantastic service with great coffee from Cargo.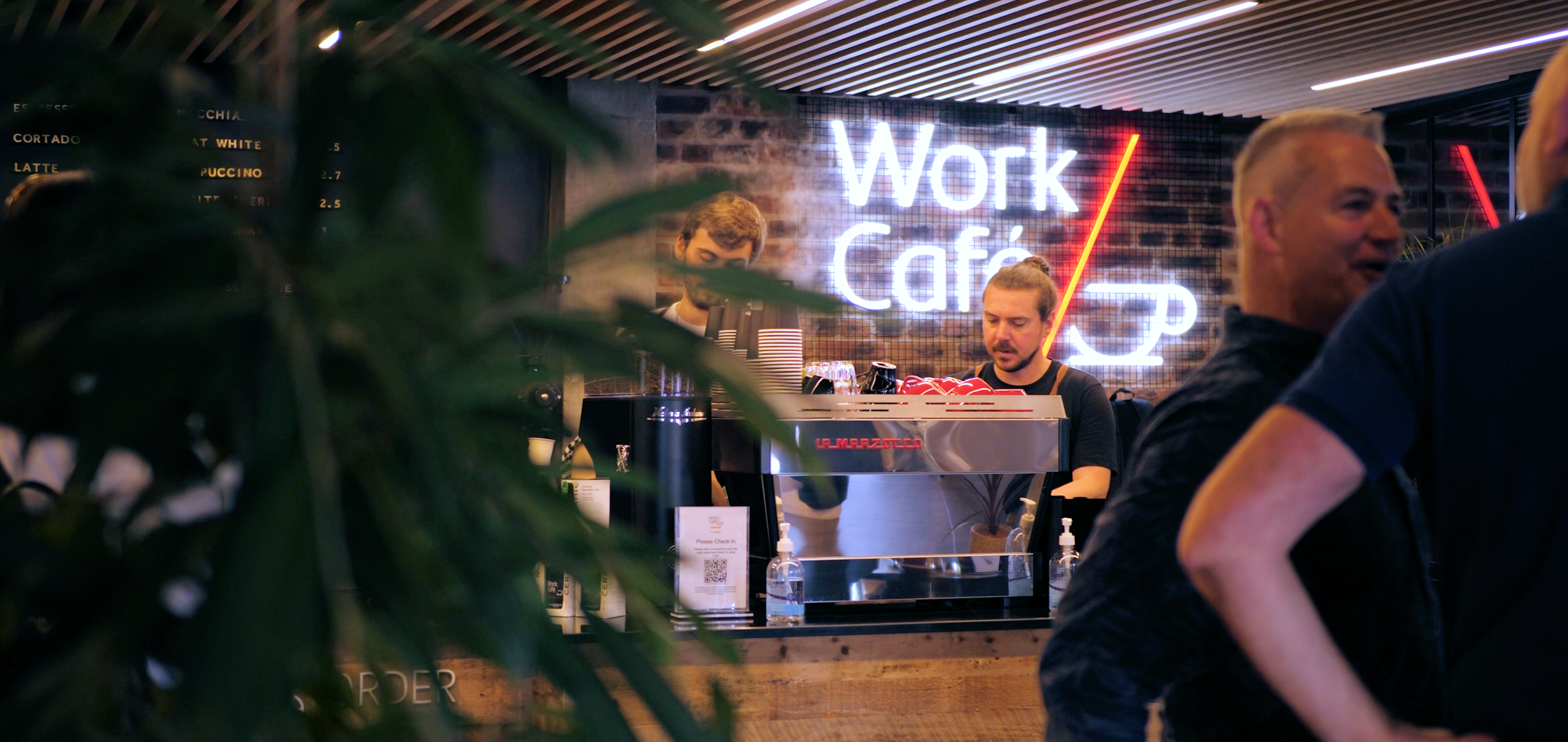 What would your chosen superpower be?
If I had a superpower, it would be to be able to turn the clock back every Saturday between 3 and 5pm, when I was 25.  That's all I need, just being back three to five on a Saturday afternoon, so I could play football every Saturday."
Karen then added: "I'd like to transport myself instantly to the other jurisdictions that I work in, because I really cannot stand flying."
What would you take to a desert island?
Mike thought, then said: !I guess three items on a desert island would be my iPod or my iPhone, not for the phone calls, but for my music so music's a key and a football and a never-ending bottle of wine.!
---
For more information and to contact Mike, Karen and the KoP team, click here.