When running a business, data is King, especially customer data.
By gathering  customer data, you can find out which of your products or services are most popular, how much your customers are willing to pay when they want to buy from you, and even their typical characteristics and what they might share regarding needs and values with others.
When you take the time to consider your customer data and use it to make informed decisions about promotion, you're winning. That's why it's so important to profile your customers.
What is a customer profile?
A customer profile is a data-driven document that describes your current customers.
Profiles are based on purchasing behaviours (i.e. what, where, how much and how often they buy from you), pain points (i.e. the challenges they face and how your product or service can resolve them), and demographics (think age, gender, socio-economic range). A customer profile can help you find commonalities to target more effectively through marketing activities.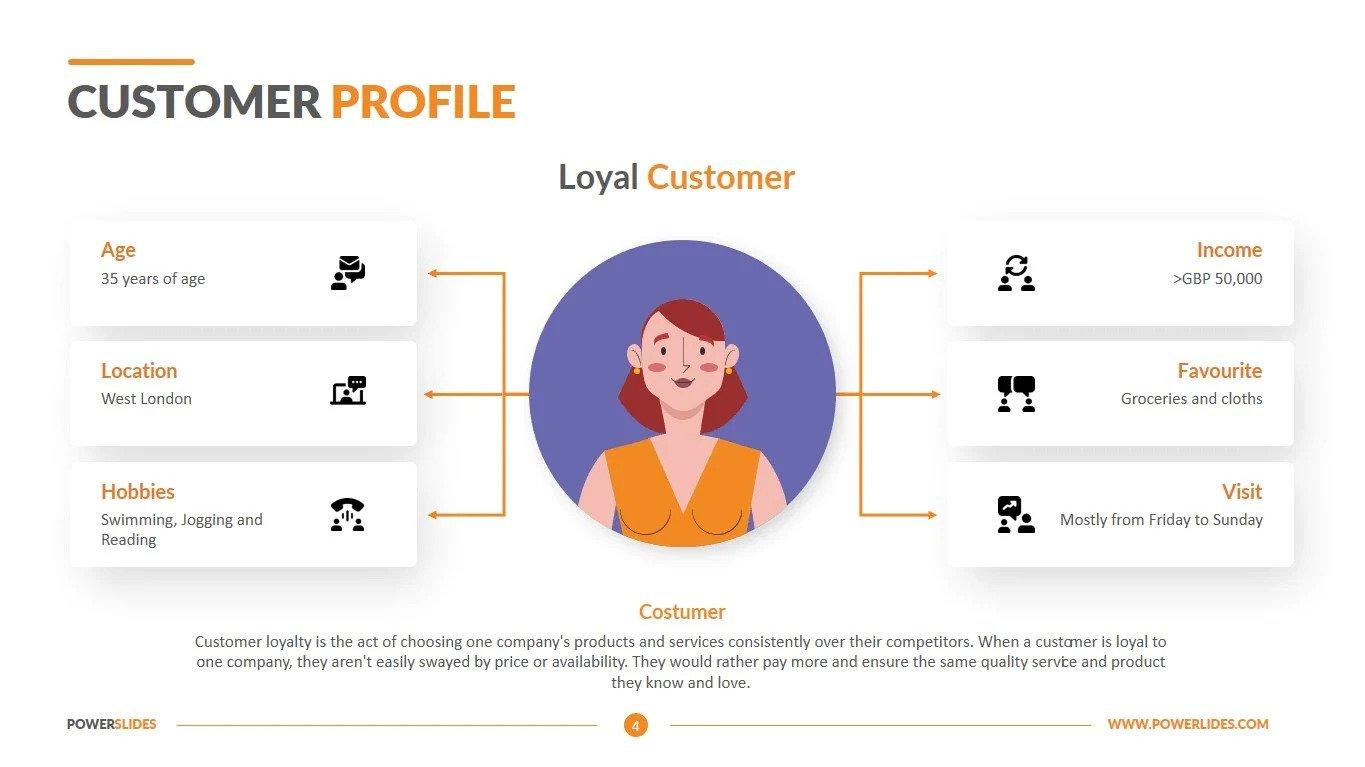 Before creating a customer profile, consider your target audience.
If your company is in the B2B space, you'll need to include more detailed information about your customers, such as industry size, regional location, etc.
If you're in the B2C space, you'll want to create a customer profile focused on the individual.
What makes up the profile?
A typical customer profile will include the following four key areas:
Products and Services used: Break down your customer base into groups based on what they buy from you. If your customers buy more than one product from you, group them, as it will help you to cross-sell and increase your potential revenue.
Demographics: Note your customers' location, the industry in which they work (if you have that data), gender and age.
Customer Benefits: List the benefits customers enjoy by using your product or service. Seek to define the value your typical customers glean from using your product or service. If you don't already know this, ask your customers. You could instruct your sales/retail team to ask at the point of purchase or survey/phone your customers post-sale.
Customer Issues: If you are conducting an exercise of contacting your customers, use the opportunity to ask them what challenges they face and how they look to your product or service to solve them. Find out how yours helps to reduce those pain points for your customers. This information should then feature in your sales content to overcome potential objections from future customers.
Once you've defined the qualities of your target audience, you can segment your customer base into different customer profiles.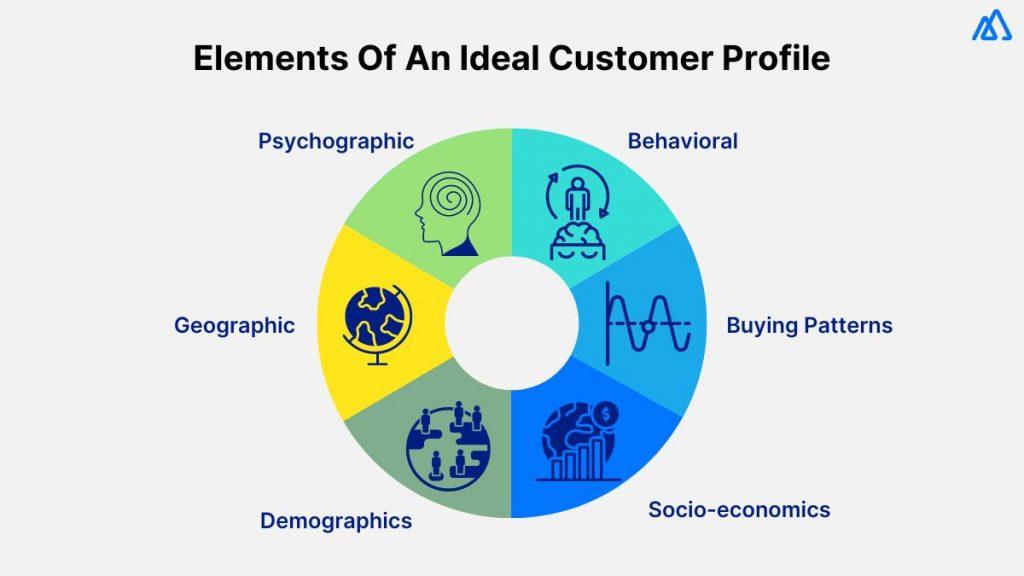 Why is customer profiling important?
When developing your go-to-market strategy, you will be looking at ways to educate your sales team so they can easily identify your ideal customer. By doing this, you can find out who will buy your product or service, which helps with targeting.
There's no point in launching a marketing campaign if you don't know who to send it to. Sending promotions to anyone and everyone wastes time; you'll spread your offering too thin and appeal to very few. Think of ideal customer groups as 'low hanging fruit'. You're more likely to get a sale from those who like your brand, believe it offers solutions to their problem or can see real value in buying it.
What is the benefit of customer profiling?
If you want to grow your business, then customer profiling is one of the best ways to achieve it. It can also help your departments work more efficiently. Of course, sales are likely to be the one department that gleans the most value, as they get to understand who their ideal customers are. Still, your operations team can benefit from understanding more about your customer base. They can adapt the sales process or delivery to suit your customer groups' needs.
Your marketing department will also benefit from profiling your customers because they can shape the campaigns with customised messaging to make the promotions most appealing.
By improving the effectiveness and efficiency of your marketing campaigns, you can also lower your customer acquisition costs. A customer acquisition cost (CAC) is the money you spend on marketing and sales campaigns to attract a single customer.
By knowing your customers better, you can target your campaigns more effectively and increase click-through rates and form submissions.
You'll also be able to serve your customers better. You'll be able to deliver the best customer service and even pre-empt objections before they arise. When you've got happy customers, the chances of customer churn (when you lose customers) are significantly reduced.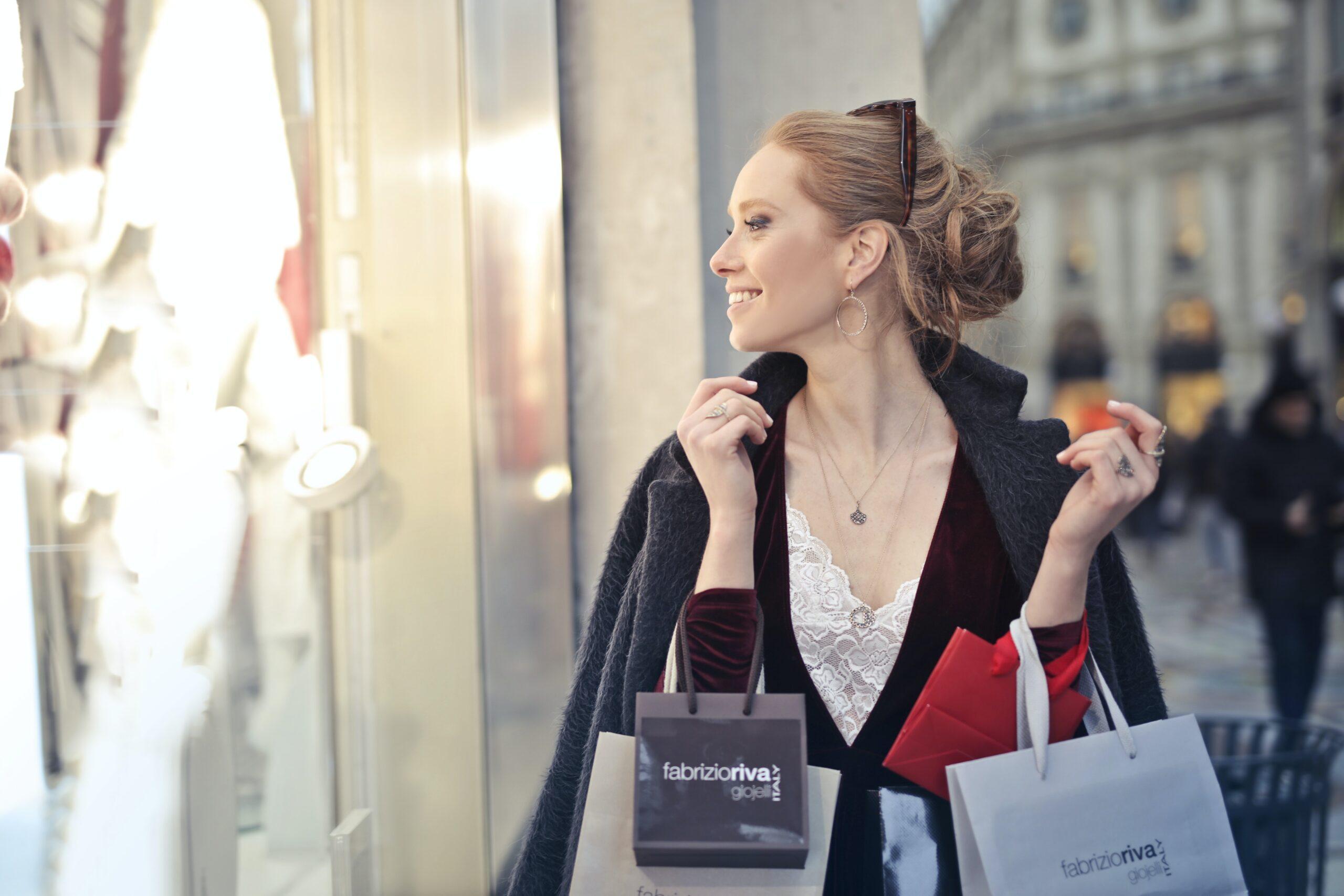 Help your business to stay ahead of the competition.
Wow your customers with products and services they never even realise they wanted by deep diving into your customer data and profiling your customers.
This exercise will not only help you grow your business, but it will also improve customer loyalty, increase revenue and help you sustain your business for years to come.