Following our recent Marketing Masterclass series article, 'How to build a basic marketing strategy', I now want to focus on small businesses.
Being a small business owner, you have to wear many hats, such as accounts (to manage the bills and invoicing), operations (to ensure your customers receive their orders on time), HR (to keep your team happy and engaged), and marketing (to ensure your brand gets noticed).
It doesn't matter how big or small your business is, marketing is an option for all.
Don't think just because your business is small or home-grown, you can't market it like the big players in your industry.
Marketing isn't just for Nike, Amazon and Dunkin Doughnuts!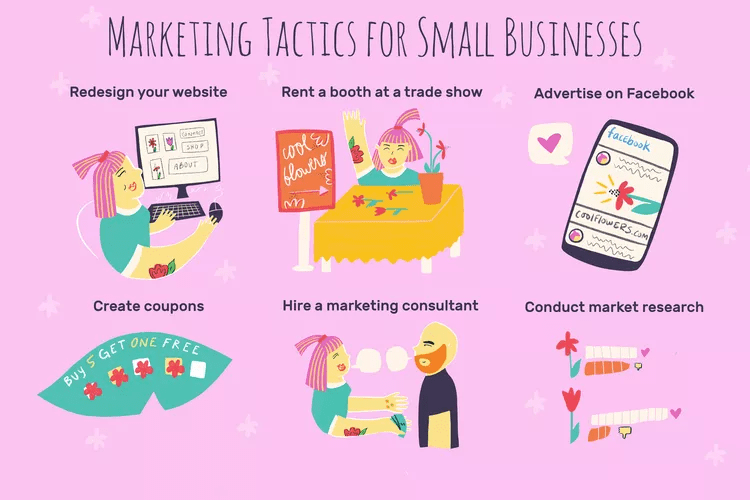 A global study by Socratic Technologies and Nelson & Company found a 'brand divide' exists between small and large companies The study suggests that CEOs at small companies are concerned primarily with staying alive and tend not to understand or support brand development or brand management. Small companies often focus elsewhere.
Regardless of your size, if your business relies on repeat sales, gaining market share without major discounting or being able to set premium prices, then you need a brand strategy.
At the very beginning of the strategy journey lies goal setting, i.e. what do we want our marketing strategy to achieve? It's important, especially if you work for or own a small business, to get as many of your senior team members involved in determining your strategy's goals.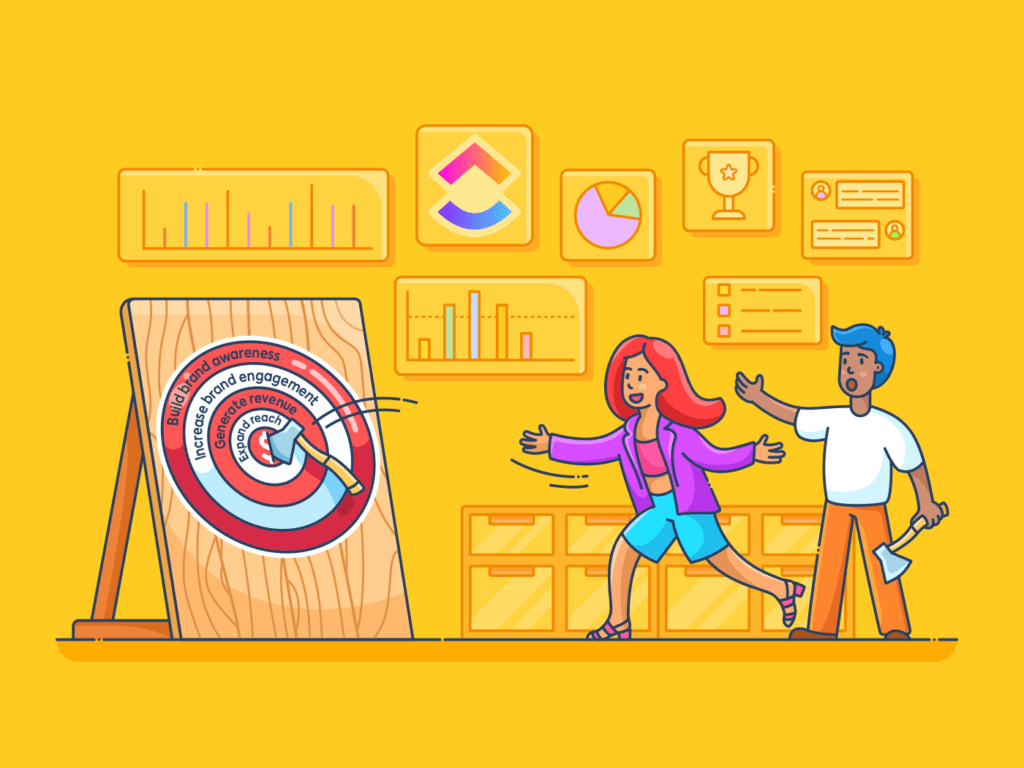 Goal setting is the backbone of an effective inbound marketing strategy. Goals help us prove how successful we are, provide focus, and push us to succeed. And while we know how important goals are to measure our success, far too many small business owners don't keep track of their business goals, putting them on the path to failure.
Marketing your business shouldn't be regarded as a stand-alone function. Marketing, in fact, infuses all elements of your business, so it makes sense to include as many functional heads in your decision-making as possible.
Don't just ping blindly between tactics (LinkedIn post on Monday, email mailshot on Tuesday, Google ad on Wednesday, event on Thursday and customer focus group on Friday); instead, STOP doing that and START considering your goals.
Get cracking on goal setting
Agreeing on goals can be tricky. There's so much I want to achieve! You say. I want to boost my sales by 50%, grow my customer base by 1,000, and increase my social media followers by 5,000! I want to be the King of the World! (Okay, maybe not the last one).
It's okay to have BIG goals, and you should; after all, as your business's owner, you are responsible for stoking the fire of it's belly and ensuring its future success. But sometimes, honing those wishes and desires into just a handful of succinct SMART goals can be difficult.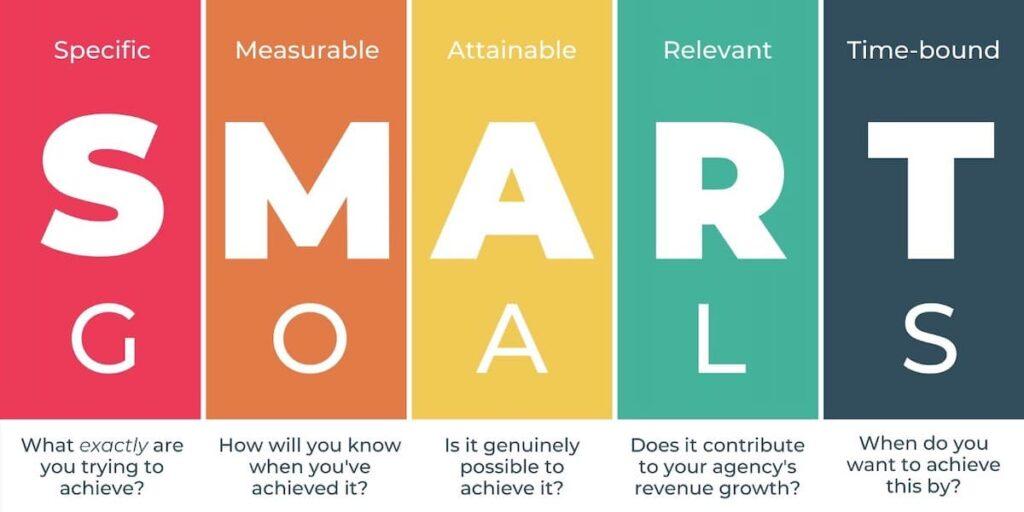 Instead, switch it on its head and decide what you won't do.
I won't overcharge my customers. I won't make buying from my website difficult or onerous; I won't ignore what my customers tell me. I won't send too much marketing literature to would-be customers. Or I won't spend a fortune on Google ads without properly diving into the data first.
People who write down their goals are 50% more likely to reach them.
If you want to focus on tracking your goals and determining success, write them down somewhere, so you will see them every day. And don't forget to share your SMART goals with other teams or stakeholders in your organisation.
Another EXPERT TIP: Tying your SMART goals back to your buyer personas will ensure you stay focused on the voice of your customer in your inbound strategies and goals.
Start by determining a few things:
Who do I want to target?
Can I define our position?
What problems, issues and pain points do I want to solve for my customers?
Creating a strategy will shift your business from feeling lost to having laser-like focus. You'll suddenly start to feel purpose, have clarity, and clear goals, and you'll also become much more efficient. Not wasting time and money on tactics thought up on a whim.
Now call upon your marketing specialists
You don't need to have a team of marketers to play with the big boys, but you do need to have someone that knows their way around the tools available to help get your brand noticed. If you don't have anyone in your business that can do this, you could outsource this function to an agency (like TwitTwooYou!).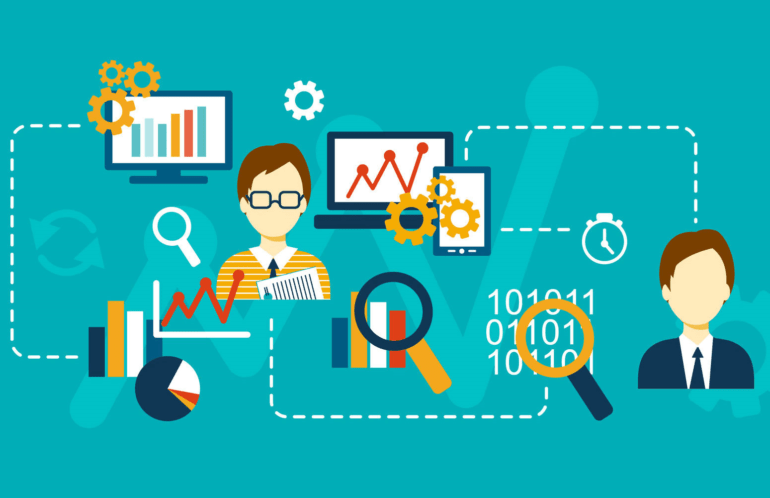 It's time to start talking solutions. How is marketing going to get you to where you want to go and ultimately achieve your goals?
Then get really close to your customers. Understand how your product or service helps solve their issues. Understand what the customer is thinking about when they buy from you and then curate your content around this. Talk in their language and demonstrate that you can solve their problems at the very top of all your marketing collateral.
It's time to carefully consider your positioning
While great content marketing can build an idea in the mind of your audience, you need to demonstrate that you are the only (and best) brand to help solve your customer segment's needs.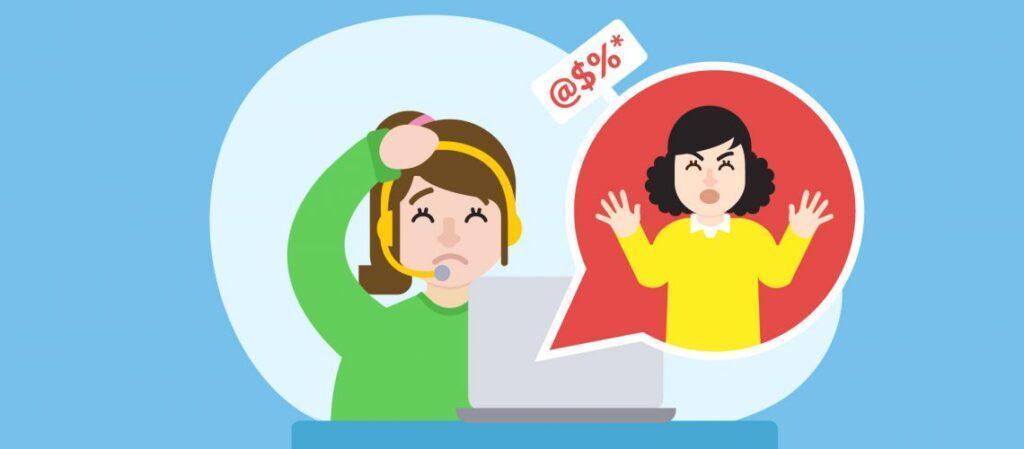 You need to be consistent too. Your brand is your company's image and however and wherever it turns up, it needs to demonstrate its distinctiveness against its competitors.
Being a small business, you are far closer to your customers than the big players are, meaning you can engage in frequent dialogue with them. In doing so, you can get your customers to tell you what they want and need and they might even tell other people about your products and services.
Let's talk tactics
Once you know what you're trying to achieve, who we want to reach, and the idea you want to build in their brain – you can finally start talking communication tactics.
Think SEO, Pay Per Click, Social Media.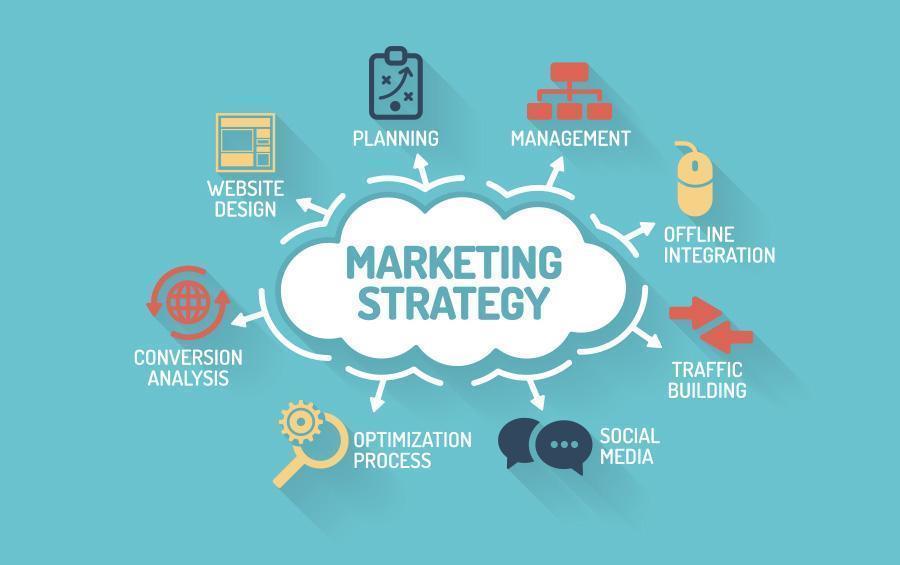 If you haven't done any of the above suggestions before you commence this stage of the strategy, you're likely to fail.
It's easy to ping pong between communication tactics with no real intention, goal or ability to measure success. Start by understanding why you are doing something and then start communicating.
One of the best ways to organise your strategy is by creating a basic funnel.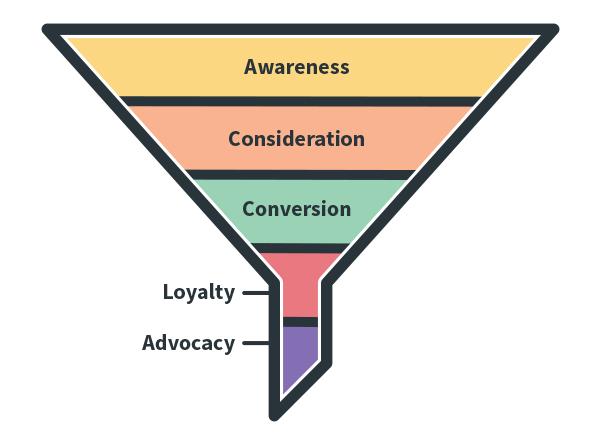 Splitting your activity into awareness, consideration, purchase, retention and advocacy. Add your tactics alongside each of these stages, for example email marketing alongside awareness and add a goal such as a click through rate to your website landing page of 20%. It's important to firstly understand your goal, but make sure you measure it too.