Christmas party season is nearly upon us.
Does the prospect of schmoozing with strangers fill you with dread? Do you get nervous in networking situations?
Fret not, as I've got you covered in this article focusing on how to boss any networking event.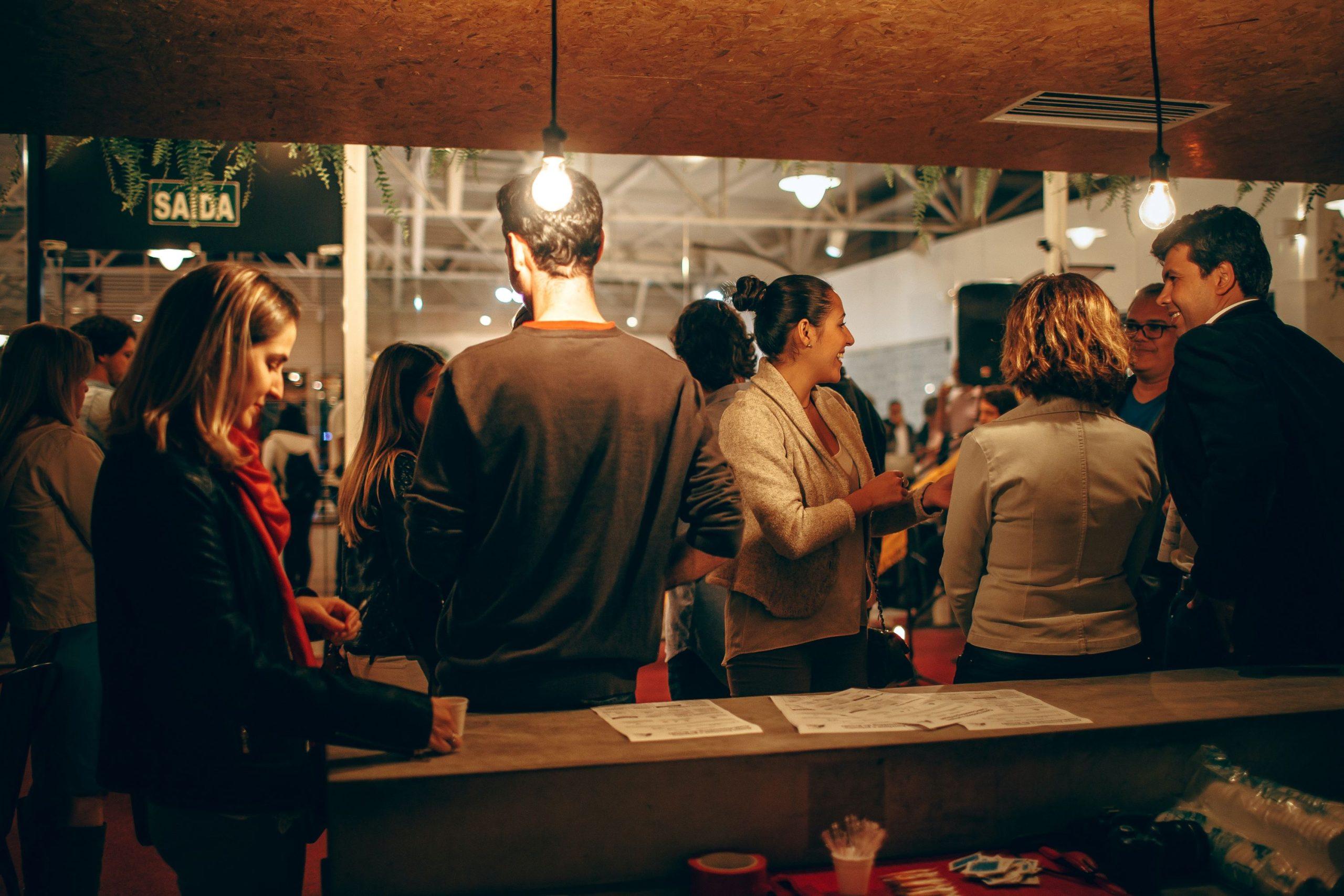 I recently attended a business conference and was surprised by an interaction I had with one of its attendees. The purpose of this conference was to champion small business owners and encourage them to grow their businesses through a range of talks from business powerhouses.
The person I spoke with wasn't very kind towards me. And it was kind of ironic given that we were supposed to be celebrating each other and bigging each other up.
I left the event thinking, does this guy even know how to network well? The purpose of this event was to encourage business owners, not bring them down.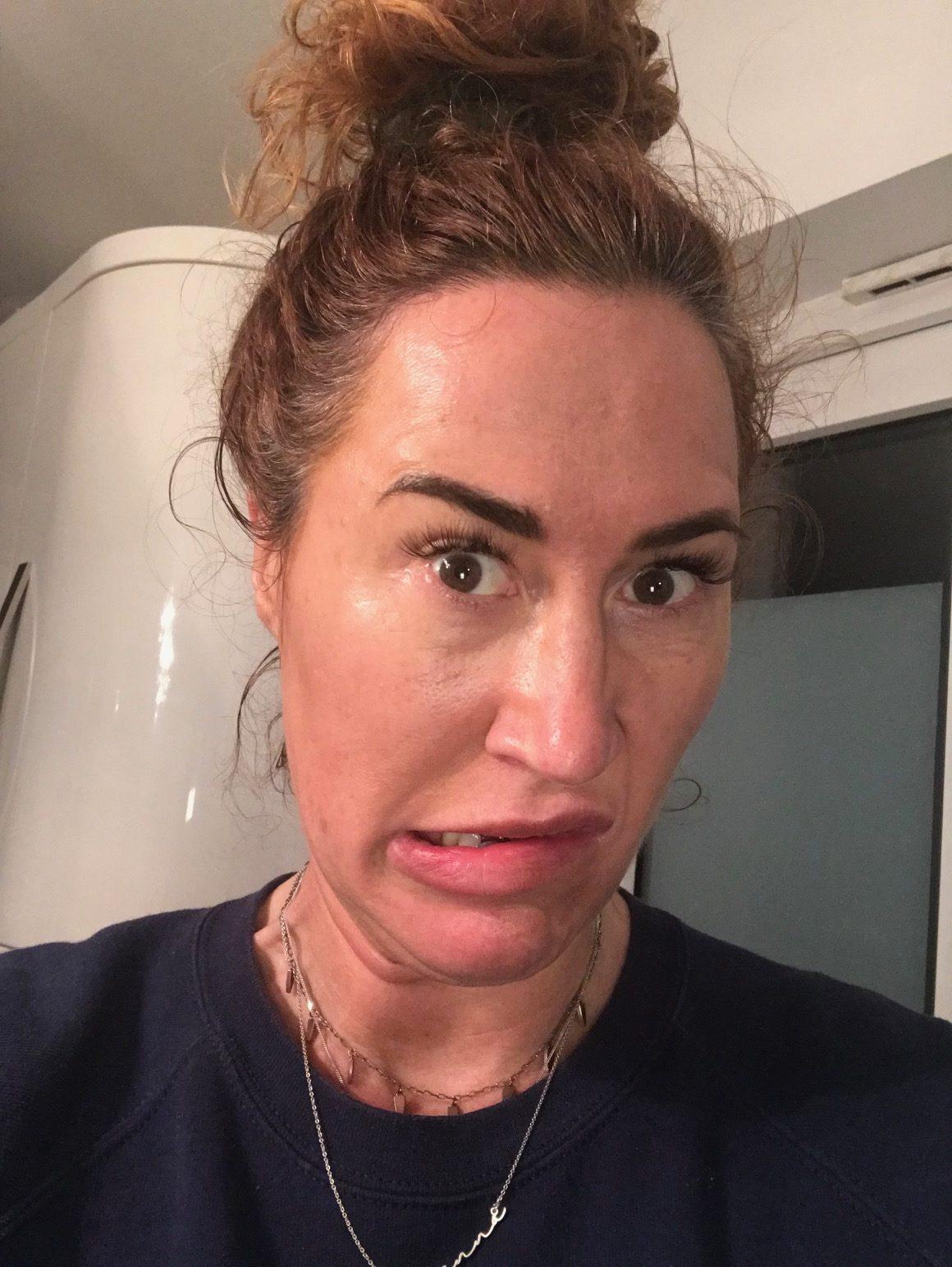 So it was about time I showed him the right way and also teach you, my lovely readers, how to network for success.
How long does it take someone to make a first impression on you?
Like it or not, you are judged when you walk into a room, but not always negatively.
We identify with like-minded and interesting individuals and like to connect with those like us. Humans are naturally disposed to compete and compare in those situations.
So you want to make a great first impression, but did you know how long it takes someone who doesn't know you to form a first impression?
Seven seconds.
And get this: it takes them one-tenth of a second to determine if you should be trusted!
That's lightning speed!
How are you supposed to make a great first impression in just seven seconds?
Well, these handy tips will help:
Are you looking your best? Is your hair in place? Are your clothes crease-free? Do you have lipstick on your teeth? Has your mascara smudged? Is your tie straight? Are your shoes scuffed? It's really important that you consider your presentation before you enter the networking event to ensure you show up the best version of yourself.
Speak slowly and clearly. Speaking slowly and clearly makes you seem more articulate and intelligent. It also gives the listener more time to digest what you are saying. Speaking slowly and deliberately is also a sign of confidence.
Watch your posture. Keep your shoulders back and your head high. This posture makes you appear more confident and assertive to others and may also make you feel more confident.
Make eye contact. Just like your posture, an inability to make eye contact can make people perceive you as either shy or shady. Be neither and catch your contact's eye from time to time.
How's your handshake game?
Now that the fear of Covid has left the building and we feel comfortable to touch others by handshaking, it's important that your handshake is strong. When I say strong, I don't mean bone-crushingly hard, but assertive and confident.
A too-strong handshake comes across as arrogant and overconfident, while a limp, weak handshake comes across as inauthentic. You look like you are shy, lack confidence, don't want to be there and don't really want to engage with that person.
Not the feelings you want to convey to that new person you've just met!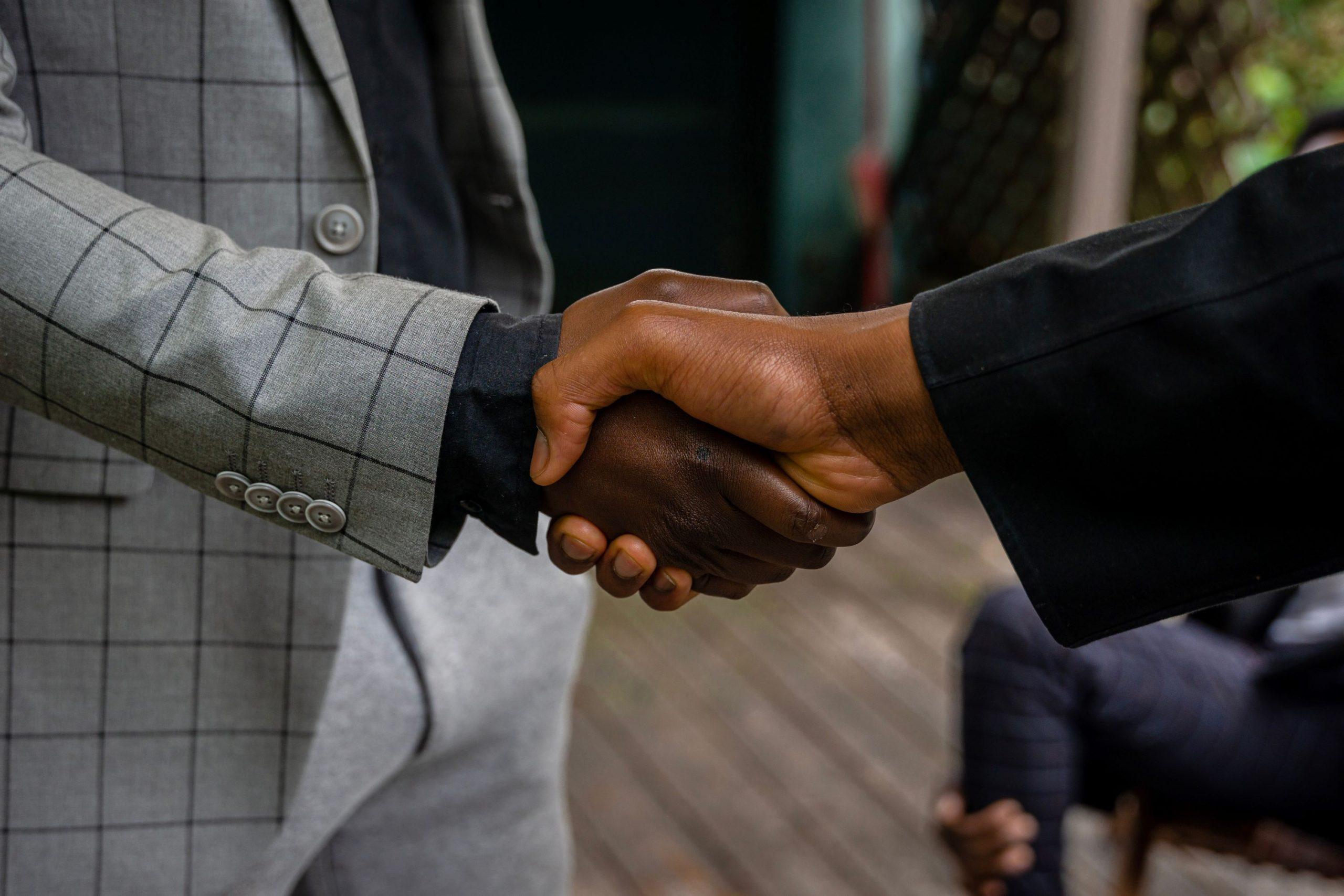 A good handshake should be assertive and be coupled with eye contact, looking into the eyes of the person you are meeting for the first time with a big smile. Smiling is a psychological sign of altruism; it makes you appear more approachable and confident.
Let's talk about personal branding.
Your personal brand can take years to develop. It's how others describe you when you are not in the room. It's usually your professional reputation, but sometimes your personal one. It's a bundle of goodies, such as your position, where you work, your qualifications, and how vocal you are in your industry.
Social media, such as LinkedIn, is a great place to build your personal brand. But be mindful of your privacy. Lock down your personal profiles (Facebook, Instagram, etc.). You don't want your weekend shenanigans to damage your professional reputation.
A personal brand can take years to curate and build but can be destroyed in minutes.
How do you introduce yourself?
How you introduce yourself is important. It's called an elevator pitch, in case you wondered. Why is it called an elevator pitch? Your intro should take as long as it might take you to take an elevator ride, so 30-60 seconds.
Here are some of the key elements your elevator pitch should contain:
Keep it brief
Your intro should be no longer than 30-60 seconds. It's a short recap of who you are and what you do.
Be persuasive
Even though your intro will be brief, it needs to be compelling and should spark enthusiasm in either your goal, vision, role or the organisation you work for. What you say should spark further conversation with your new contact.
Share what you're good at
Your pitch should explain who you are and what you do and touch on your skills and qualifications. Don't be afraid to brag about yourself, but be mindful not to come across as too arrogant.
Avoid jargon
Jargon can be helpful; it can make you appear knowledgeable and confident. However, it can also be off-putting, so keep your pitch simple and focused. What's more, if you are speaking with someone not in your industry, using jargon can confuse the recipient.
Practice, practice, practice
Stand in front of a mirror and practice your elevator pitch until it comes naturally. Then, you can deliver it at a steady speed without sounding like a robot.
Have a business card ready.
Whether you have a physical business card or use an app that taps your contact details into your new contact's phone, it's important that you have one ready to share with them. This allows them to continue the conversation with you at a later time.
Follow the above tips, and you will have perfected the art of networking.
Oh, and one more bit of advice that my Granny once told me: "if you've got nothing nice to say, say nothing at all!"