The only hotel in Jersey designed specifically for people with disabilities is reopening this month after a £3.8 million refurbishment.
Maison des Landes – which is an incorporated charitable trust supported by the Lions Club of Jersey – will combine the atmosphere of a modern hotel with the very latest facilities for people with disabilities and their carers. Reopening on Tuesday 20th June 2023, the hotel team are looking forward to welcoming visitors to the Island, local people with disabilities and those seeking respite breaks.
The hotel is located on the edge of Jersey National Park at Les Landes, with its stunning views and protected wildlife. Guests will be able to relax in the hydrotherapy pool, enjoy the tranquil grounds and take in the beautiful views.
The hotel has 23 specially equipped rooms, a 48-seater restaurant, a licensed bar and a beautiful lounge and orangery. Guests will also be able to book appointments in the hotel's treatment room, including massages, hairdressing, nail treatments and visits by the chiropodist.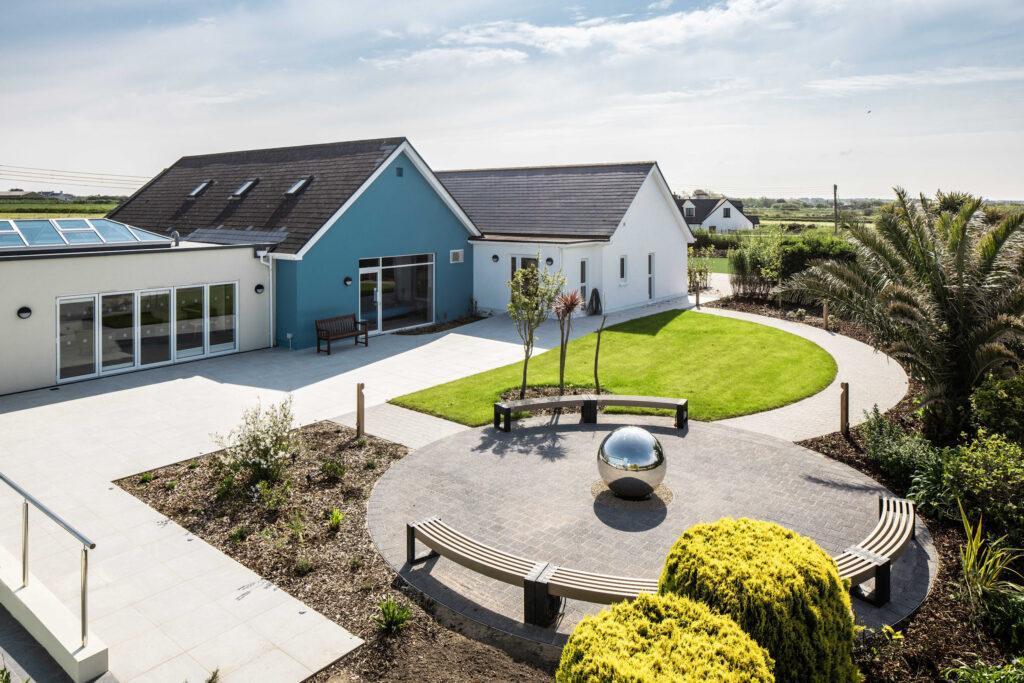 A new aspect of the refurbished hotel will be The Community Hub – a social space and meeting place for Jersey people who are disadvantaged by old age, infirmity or disability.
Launching later this year, The Community Hub will welcome Jersey-based community groups, disability organisations, charities and Jersey residents of all ages for events, lunches and social gatherings.
Peter Tabb, President of Maison des Landes Council of Trustees said: "We look forward to welcoming not only guests from off-island, but also those here in Jersey too. In particular we recognise Jersey has a chronic shortage of facilities for people seeking respite, and Maison des Landes plans to go some way to addressing the issue by providing special rates to Jersey people booking respite breaks at the hotel."
He continued: "Our aim was always to provide somewhere special for local people with disabilities and their carers, and indeed anyone in our community who is disadvantaged in some way."
Dr Margaret Bayes, MBE, Chair of Carers Jersey said: "The transformation of Maison des Landes is very impressive and it's fantastic to see this sort of facility become available to local people.
"The need for respite breaks in Jersey is a very real one. Options are limited for people with disabilities and their carers and anything that offers carers a break
is welcome."
---
Picture Credits:  Andy Les Gresley