JTC, the global provider of institutional and private client services has become The Accidental Zoo LBG's first 'Gold Partner' of 2022.
The Guernsey-based charity uses its animal resources and rural outdoor space to create a ripple effect of positive experiences to educate, inspire and support individuals living in the Bailiwick of Guernsey.
As part of JTC's Gold Partnership, The Accidental Zoo recently visited the firm's offices – accompanied by a few snakes – to deliver a unique 'lunch and learn' session. The partnership will also see employees at JTC participate in a range of volunteering and CSR days over the coming months to support The Accidental Zoo in helping to care for the charity's animals, providing manpower for enclosure and site upkeep, and through participating in fundraising events.
Established in 2019, and formally registered as a charity in early 2021, The Accidental Zoo has aligned its strategy with government policies to deliver meaningful and measurable social impact, engaging with primary school children through year-group specific and curriculum-linked educational workshops to bring learning to life.
Through its Wellbeing Matters programme, the charity also supports the long-term health and wellbeing of islanders seeking a better quality of life.
The new partnership was made possible by a recent global initiative from JTC Group known as 'Maximising Potential', which saw educational charities around the world benefit from the employee-led fundraising programme. Over 1,000 employees across JTC's global office network were challenged to raise money for local educational causes, with a grand total of nearly £90,000 benefiting charities in the communities in which they work.
Dean Winsall, Chairman of The Accidental Zoo added: "We are delighted to welcome JTC as our first Gold Partner this year. The financial support will, amongst a number of things, fund the charity to deliver 2,600 hours of educational workshops to the Bailiwick's primary schools, which will bring learning alive and support children to be the most successful learners they can be.
"We also very much look forward to working with JTC Guernsey staff over the next 12 months as they engage in their CSR programme."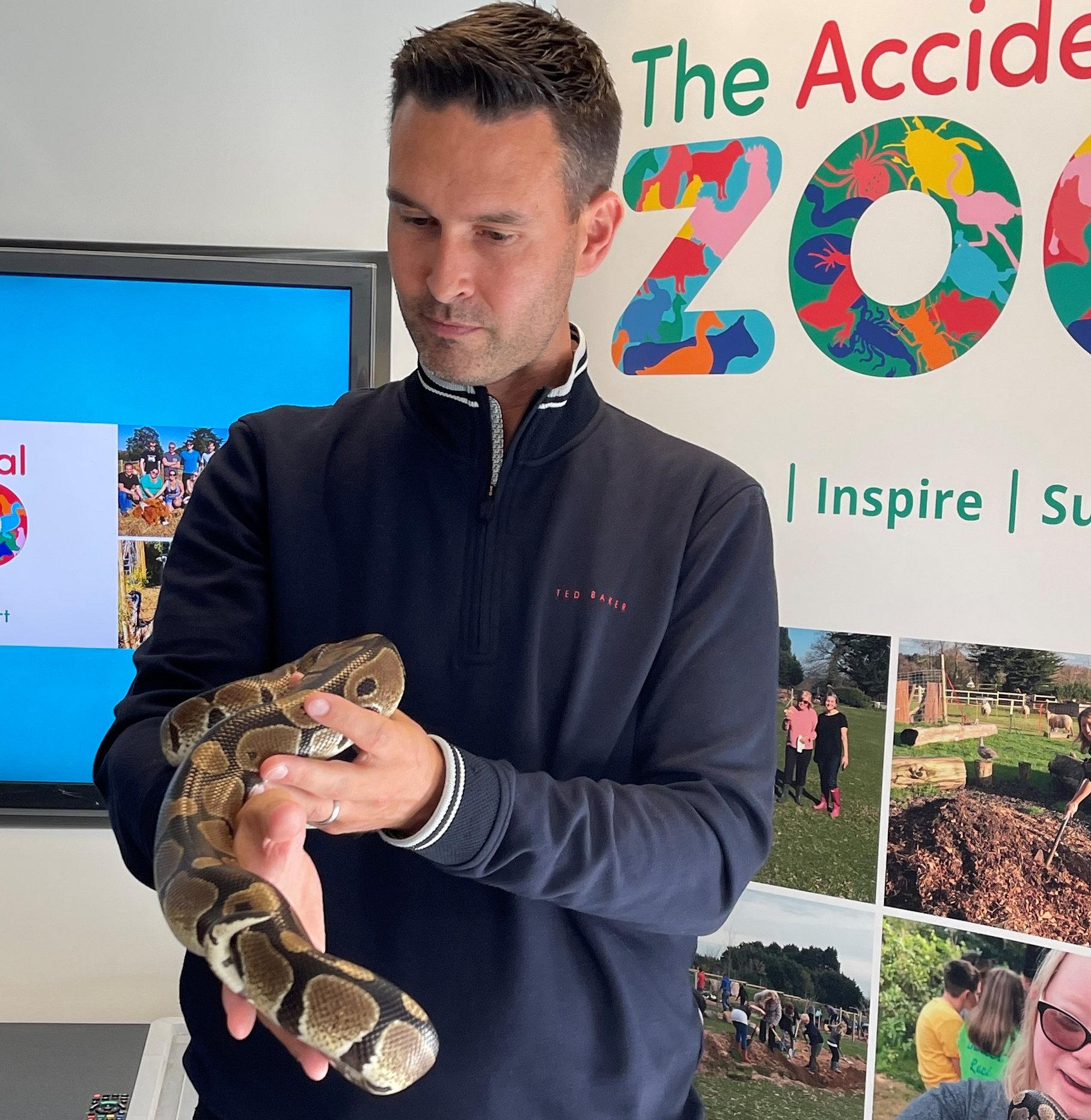 Commenting on becoming the first Gold Partner of The Accidental Zoo in 2022, JTC's Guernsey Managing Director James Tracey (pictured) said: "For many years the JTC Guernsey office has raised funds to support charities that have particular meaning to the team and that support our Island community; for 2022 The Accidental Zoo was a standout choice.
"Firstly, they are in need of financial support to fund the running costs of the charity; secondly it is a charity that we were very familiar with through their community work; and thirdly they are focused on education, social impact, and mental and physical wellbeing, all of which are aligned with our 'strong together' ethos.
"Following our Guernsey team's fantastic fundraising efforts, we are excited to be their first 'Gold Partner' of 2022 and look forward to building a lasting partnership with them."
The Maximising Potential initiative is part of the JTC Supports programme, the firm's platform for encouraging and supporting employee-led community action around the world. Additional information about JTC Supports can be found here. More about The Accidental Zoo can also be found here and here.