Vice Admiral Jerry Kyd CBE is to be appointed as Jersey's next Lieutenant Governor. He will assume office in October 2022.
Vice Admiral Kyd has served as an Officer in the Royal Navy for 37 years during which he has held a number of senior appointments both in the Ministry of Defence and with industry, and he has also enjoyed a very operational career at sea, working with Allies and countries across all the world's oceans.
Most recently Admiral Kyd served as the Fleet Commander, which is the Royal Navy's most senior Warfare Officer and second-in-command to the First Sea Lord.
As Fleet Commander, Admiral Kyd had command of the British Fleet across all five Fighting Arms of the of the Royal Navy consisting of surface ships and aircraft carriers, submarines, the Royal Fleet Auxiliary, the Royal Marines and the Fleet Air Arm. He was also directly accountable for the operational capability, training, safety and well-being of 25,000 people, many deployed around the world.
His previous appointments have included Commander of the UK Strike Force, Commander Amphibious Task Group, Commander of the Carrier Strike Group, and he has had the privilege to have been the Captain of various warships, including HM Ships Monmouth and three aircraft carriers, Ark Royal, Illustrious, and lastly, the first Commanding Officer of HMS Queen Elizabeth – the Royal Navy's largest ever warship. He also was the Captain of Britannia Royal Naval College in Dartmouth where all Officer cadets undergo leadership and maritime training.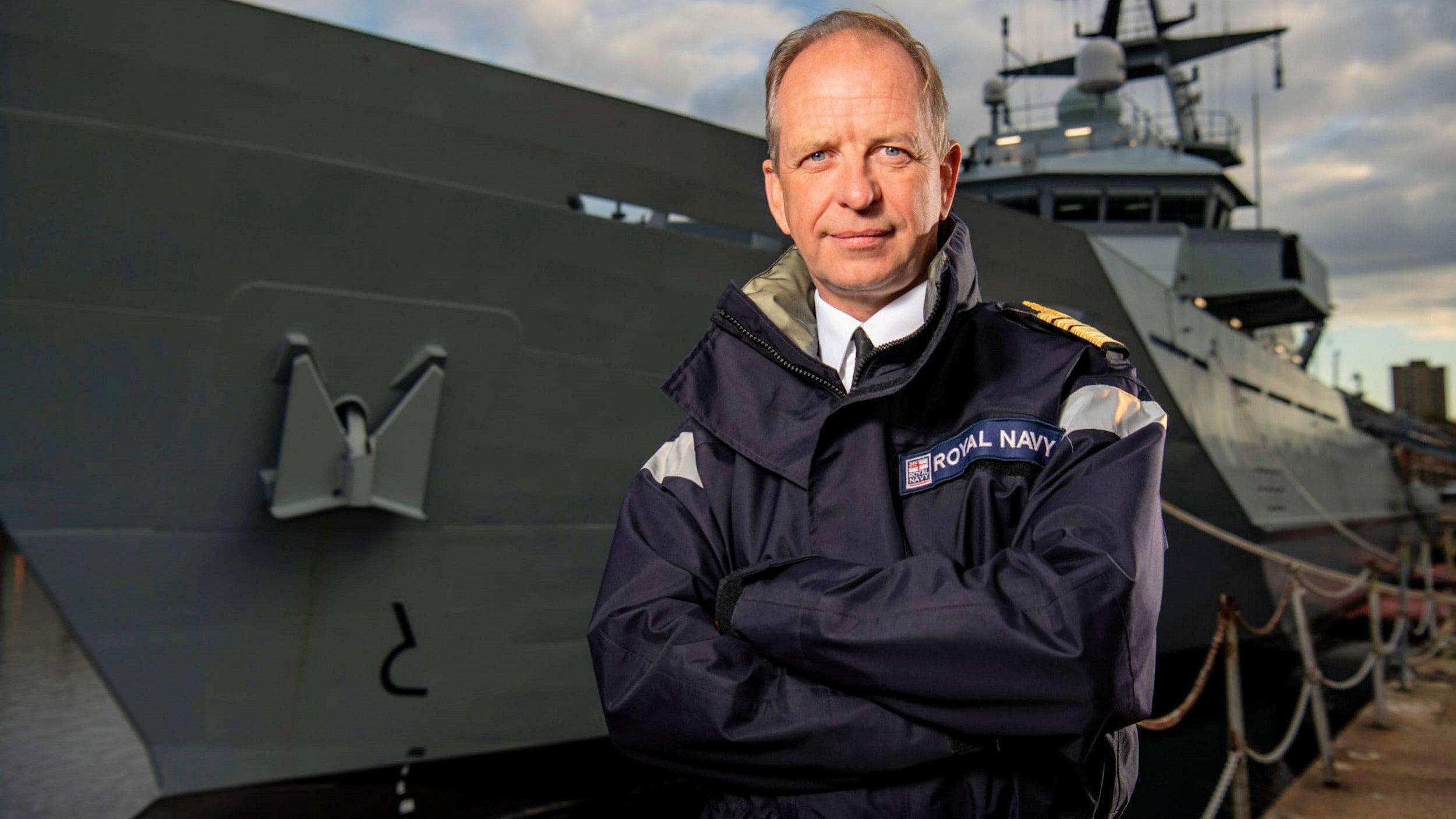 Outside of his military service, Admiral Kyd has supported and held a number of voluntary roles with charitable organisations and is a passionate supporter of youth development, particularly through sports, including boxing, ice sports, and leadership mentoring.
Admiral Jerry Kyd is married to Dr Karen Kyd, a GP, and they have four sons. He lists his main interests as sailing, fine art and music.
Admiral Kyd, on receiving confirmation of his appointment, said: "After a wonderful career of service with the Royal Navy, I am honoured to have been chosen to be Her Majesty's personal representative in Jersey.
"I am looking forward to it all immensely, playing a full part in the life of the island, and in particular, meeting and supporting the people of Jersey into the future. My wife, Karen, is equally excited and we cannot wait to immerse ourselves in the unique history, character and natural beauty of this most loyal island in the autumn."
Jersey's Bailiff, Mr Timothy Le Cocq, said: "I am pleased to be able to announce that Admiral Kyd is to be appointed as the Jersey's next Lieutenant Governor and I very much look forward to his arrival in October. He has had an impressive career in the Royal Navy, and I am certain that Admiral and Mrs Kyd will be welcomed by our community, will embrace the island and will play a full role over Admiral Kyd's time in office. I look forward to welcoming and working with them."