As part of their 10th birthday celebrations, members of the funeral choir were visited by Jersey's Lieutenant Governor, Vice Admiral Jeremy Kyd.
During his visit, members shared their experiences of being part of an unusual choir and the benefits they personally felt from being able to help others in such a unique way.
Accompanied by Organist Clive Cooper, the choir sang I Vow To Thee My Country and, what has become a signature piece for them, Amazing Grace.
His Excellency said: "It was such a pleasure to listen to the Jersey Funeral Singers' and meet them all over coffee. They provide an invaluable service, supporting so many people at a time when they most need it."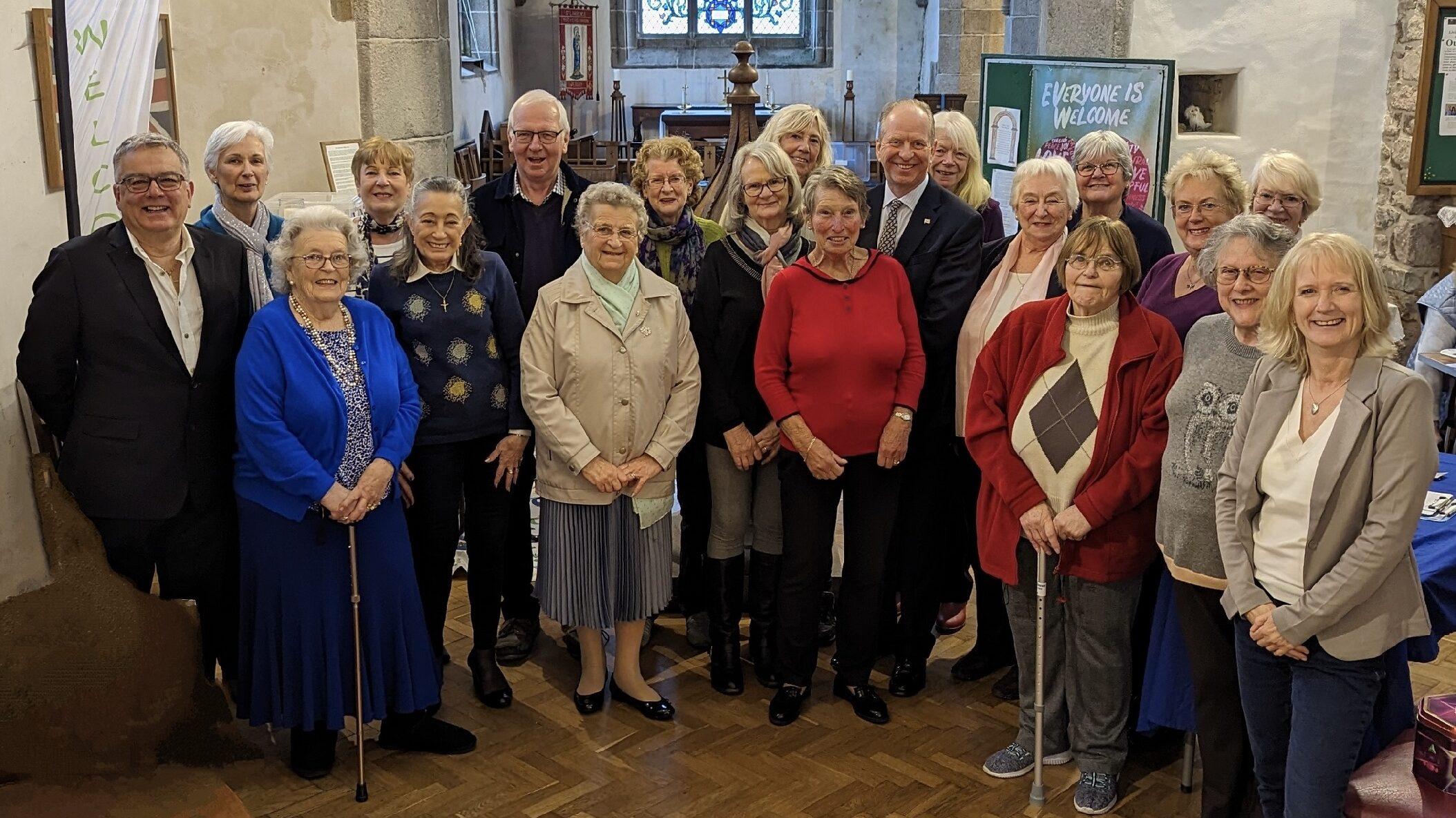 Founder member, Carole Stockill said "I am so proud of these wonderful people who give their time so generously to sing at funeral services. Sometimes bereaved people are too upset to sing or there aren't many people attending a service. This is when the choir steps in to help. It is so important for the bereavement process for someone to get a good send off and the role the choir plays in this should never be underestimated."
If you would like to be part of the unusual but uplifting choir, they always welcome new members. If you would like to join them or to find out more, please contact Tina on 07829 917781 or via email.