Naomi Rive, a Jersey trust practitioner has been honoured with a STEP Founders Award.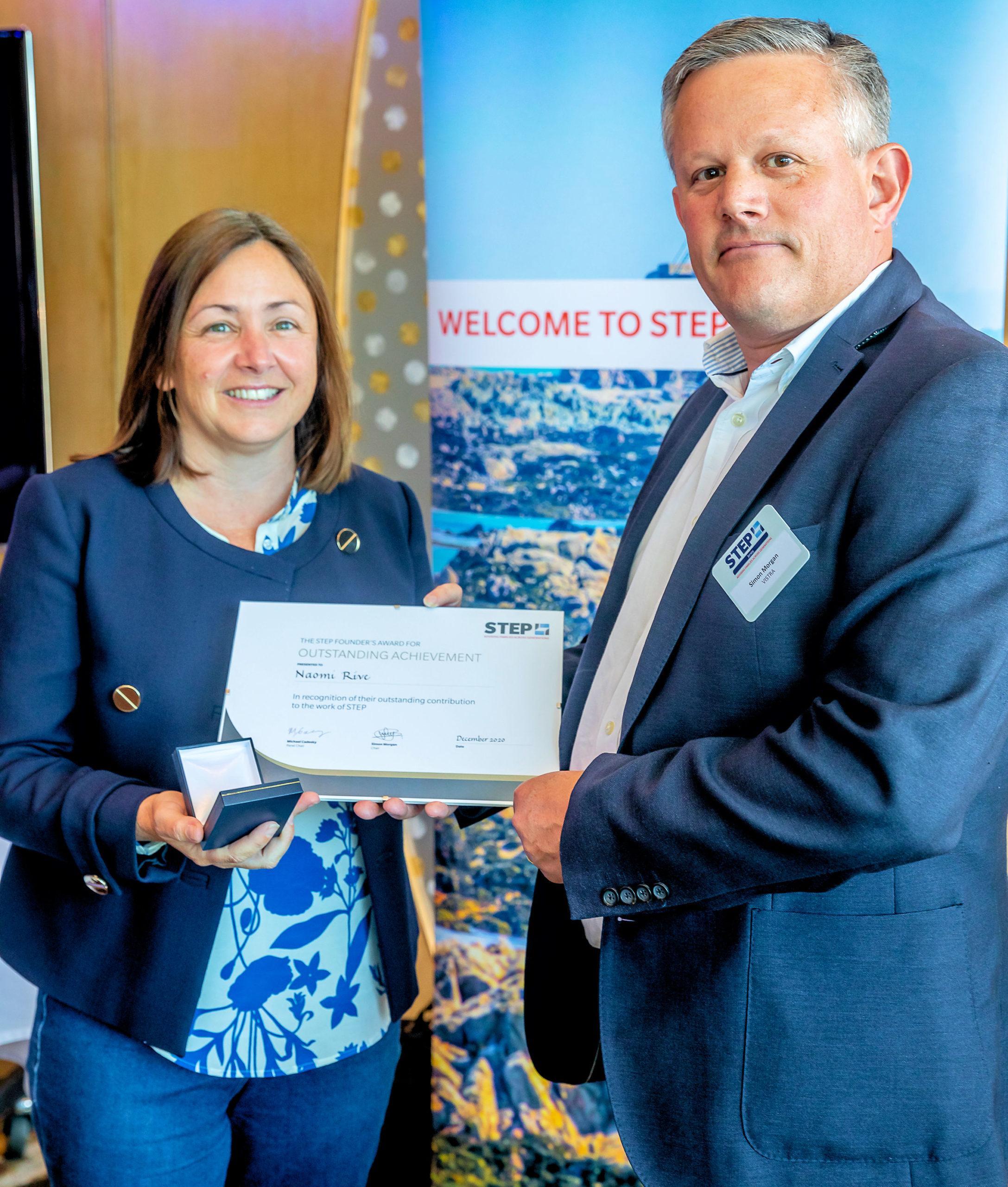 Commemorating George Tasker, the founder of the Society of Trust and Estate Practitioners (STEP), STEP Worldwide presents STEP Founder's Awards for Outstanding Achievement annually.
These are awarded to exceptional volunteers who have made an extraordinary, and outstanding long-term contribution to the Society, above and beyond that normally expected of a volunteer, whether through office in his or her branch, or elsewhere in the voluntary life of the Society. One of only 14 award winners worldwide, announced this year, is a member of the STEP Jersey branch.
Simon Morgan, Director – Head of Private Wealth, Vistra, and STEP Worldwide Chair to December 2020, presented the award to Naomi Rive, Group Director and Head of Private Wealth, Highvern. Having been on the Jersey STEP Branch Committee since 2010, Rive served as Secretary, Vice Chair and Chair.
Simon said: "The calibre of nominations for this award is exceptionally high and Naomi's role in the largest STEP branch in the world cannot be underestimated, she is a very worthy recipient."
Naomi was presented with a Founders Certificate and Pin, and champagne to celebrate with at the 2020 STEP Awards event held at the Royal Yacht hotel.