Next month the RJA&HS will host a two-day virtual conference sharing knowledge and learning with politicians and policy makers, plus farmers and businesses engaged in the dairy industry in Africa.
Now the second most popular breed of dairy cow globally, found in over 100 countries, the Jersey cow is becoming an increasingly important asset to smallholder dairy systems across East Africa, whether pure or as a crossbreed.
When native African cattle are bred with Jersey genetics, the offspring have many benefits including producing more milk, which in turn increases a family's income and improves their standard of living. The Jersey cow is smaller, uses fewer natural resources and produces a smaller carbon footprint compared to many other pure dairy breeds. Jersey's also have a longer productive life and provide more-nutrient rich milk, making it ideal for smallholder farmers in resource-poor contexts.
Through its Dairy for Development programmes, the RJA&HS supports developing dairy industries around the world and currently leads three projects in Rwanda, Malawi and Ethiopia, which are funded by Jersey Overseas Aid (JOA). Alongside a sizable, long established commercial Jersey cattle population in South Africa, the Jersey is also increasingly being used in commercial dairy herds in Mozambique and Zimbabwe, none of which are countries of focus for JOA, but all of which contribute to increasing the footprint of the Jersey cow across the continent.
In addition to providing Jersey Island genetics, mainly through frozen bull semen, the RJA&HS and its partners deliver training for agencies and farmers focused on improving their management of their cows, which includes areas such as health care, animal welfare and breeding, and reducing the climate impact of their farm systems.
The RJA&HS launched the African Jersey Forum in 2019 with the primary aim of bringing together stakeholders in Africa with a vested interest in how the Jersey breed can provide solutions to dairying in the Continent with a specific focus on dairy in developing countries, enabling them to share knowledge, learn and network.
The 2021 African Jersey Forum Conference, "The Jersey Footprint in Africa", takes place on 2nd and 3rd November.  Although most participants will attend virtually, an invited audience will be attending the Trinity Showground and the International Livestock Research Institute in Ethiopia in person.
Why Jersey cows?
Jerseys are the most heat-tolerant of the European 'pure' dairy cattle breeds
Because of its smaller size, a Jersey cow requires less feed to produce every litre of milk than a larger cow, especially in a smallholder environment
Due to their compact size, Jerseys take up less space for both housing and grazing than larger breeds. This leads to significant reduction in costs to the smallholder farmer
Of the European 'pure' dairy cattle breeds the Jersey is recorded as having a greater degree of tick-resistance
Jerseys mature quicker, reach reproductive age and come into milk production sooner than other breeds,  reducing rearing costs.
Jerseys produce large volumes of milk, with high butter fat and protein content, making it suitable for processing into a wide variety of nutritious food stuffs
Jerseys have good fertility and are less prone to calving issues. Fewer calving problems reduces worry, labour and veterinary costs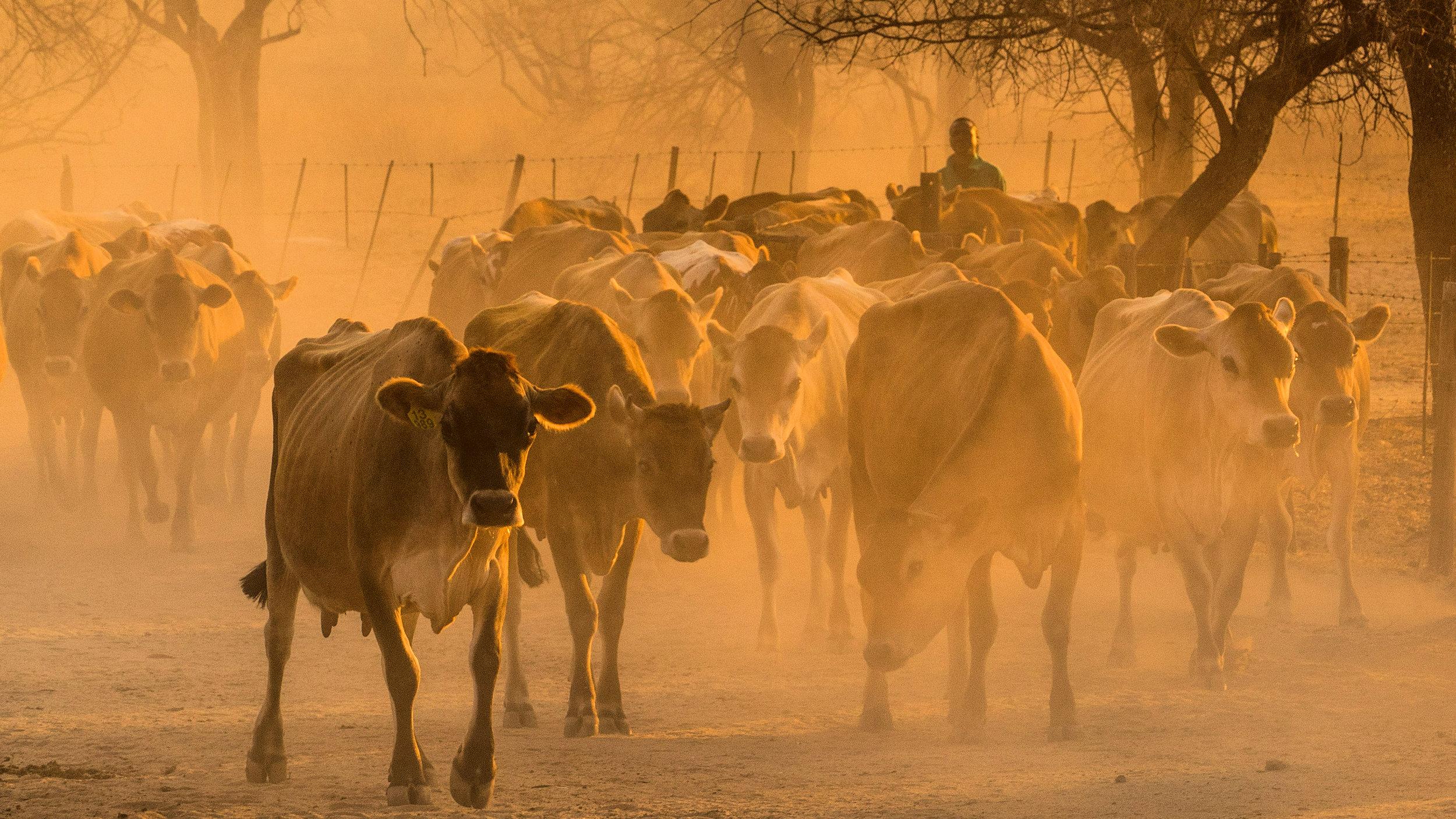 David Hambrook, Head of Dairy for Development at the RJA&HS said: "By creating the African Jersey Forum, we have been able, and continue, to connect people together, sharing resources and ideas about the Jersey cow in Africa. We are excited to be hosting this African Jersey Forum Conference as we will be joined by some extremely knowledgeable speakers.  We're also delighted to have the support of Jersey Overseas Aid to facilitate this."
He added: "Science is increasingly supporting the belief that of those dairy cattle breeds seen as Exotic in Africa, the Holstein, Ayrshire and Jersey for example, it is the smaller, more energy efficient Jersey cow that seems to offer many of the solutions, whether as a pure breed or, more likely as a genetic infusion into local cattle."
Dairy has the potential to be transformational in economies reliant on small-scale agriculture. Keeping dairy cows can generate high margins by area of land and provide a more stable cash flow in comparison with many food crops, making dairy farming attractive for farmers vulnerable to external shocks and with limited access to land.
---
To join the conference, email Louise Agnès at the RJA&HS.