Later this month, the Jersey cow will be the main feature of the African Jersey Forum Conference taking place in Blantyre, Malawi and being screened internationally.
The conference will share knowledge and learning with politicians and policy makers, plus farmers and businesses engaged in the dairy industry in Africa.
Through its Dairy for Development programmes, the Royal Jersey Agricultural & Horticultural Society (RJA&HS) supports developing dairy industries around the world and currently leads projects in Rwanda, Malawi, Ethiopia and Zambia which are funded by Jersey Overseas Aid (JOA).
The RJA&HS – with support from JOA – launched the African Jersey Forum (AJF) at a regional dairy workshop in Rwanda in 2019 with the goal of uniting stakeholders with an interest in the Jersey breed in Africa enabling them to share knowledge, learn and network. A virtual Conference was held in November 2021, when audiences gathered at the International Livestock Research Institute in Addis Ababa, Ethiopia and at the RJA&HS Trinity Showground in Jersey to participate. The Conference, which continues to be supported by JOA was opened by Jersey's Minister for International Development, Deputy Carolyn Labey, and saw around 1,000 online participants join, which organisers were delighted with.
The next global event will be held on 28th June 2023 in Blantyre, Malawi – the home of one of the RJA&HS led dairy for development projects. This project works with local milk producer's agency Shire Highlands Milk Producer's Association (SHMPA), which produces more than 90% of Malawi's domestic milk supply, supporting 12,000 smallholder dairy farmers and their families – that's more than half the population of Jersey.
The conference is being held in Blantyre, Malawi with satellite invited audiences gathering in Kigali, Rwanda and at the Royal Jersey Showground. There is also a facility to watch online. Invited attendees who travel to Malawi for the Conference, will also be able to spend two days visiting the local smallholder farms (who form part of SHMPA) in the surrounding area.
Deputy Carolyn Labey, Minister for International Development and Chair of the JOA Commission, will be speaking at the events in Malawi and will be visiting communities where Jersey Overseas Aid's support and the Jersey cow are having a positive impact.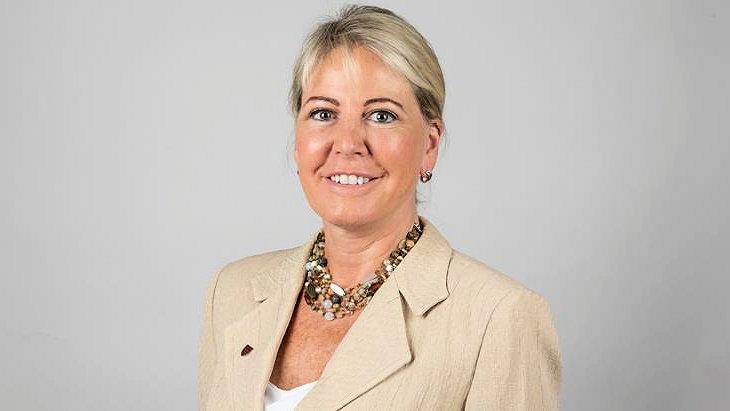 Deputy Labey said: "Dairy cows play a vital role in many African countries, serving not only as a source of income for smallholder farmers but contributing to the improved health and nutrition of their families and communities and as a driver of economic development. As a centre of dairy expertise – and home of the Jersey breed – we are uniquely well-placed to assist farmers, charities, cooperatives, extension workers and national governments with improving the quality and profitability of milk production.
"As islanders we should be very proud, not only of the Jersey breed, but also of the fantastic work of our partners, including the RJA&HS, and how Jersey's funding is having such a significant impact on the lives of communities. We are delighted to support the African Jersey Forum, which provides an invaluable opportunity for further knowledge sharing which in turn helps to deliver yet more success."
The Jersey cow, is now the second most popular breed of dairy cow globally and is found in over 100 countries. The Jersey cow is an increasingly important asset to smallholder dairy systems across East Africa, whether pure or as a crossbreed. When native African cattle are bred with Jersey genetics, the offspring have many benefits including producing more milk, which in turn increases a family's income and improves their standard of living. The Jersey cow is smaller, uses fewer natural resources and produces a smaller carbon footprint compared to many other pure dairy breeds. Jersey's also have a longer productive life and provide more-nutrient rich milk, making it ideal for smallholder farmers in resource-poor contexts.
In addition to providing Jersey breed genetics, mainly through frozen bull semen, the RJA&HS and its partners deliver training for agencies and farmers focused on improving their management of their cows, which includes areas such as health care, animal welfare and breeding, and reducing the climate impact of their farm systems.
David Hambrook, Head of Dairy for Development at the RJA&HS said: "The plans for the Conference are coming together nicely and we look forward to once again uniting those with a passion for the Jersey breed in Africa.
"We are so pleased to see interest in the African Jersey Forum growing globally. The website has lots of resources available to anyone with an interest in Jersey cows in Africa, and new information is regularly added, as well as being shared on our Facebook and LinkedIn pages."