Guernsey Arts is working with the Island Games Committee to create a Cultural Programme of engagement to run alongside the Island Games.
The Island Games Postcard Competition is a aimed at children under the age of 14, and gives them the opportunity to take part in the Island Games Cultural Programme.
As with Pocket Island Poetry and the Islands Digital Arts Open, this project is open for all Islands to take part, and asks children from each Island to create an image based on 'My Island'. This could include:
A place in their Island that makes them happy
A monument that is really special
An important person from their Island
A view they love to see
An animal unique to their Island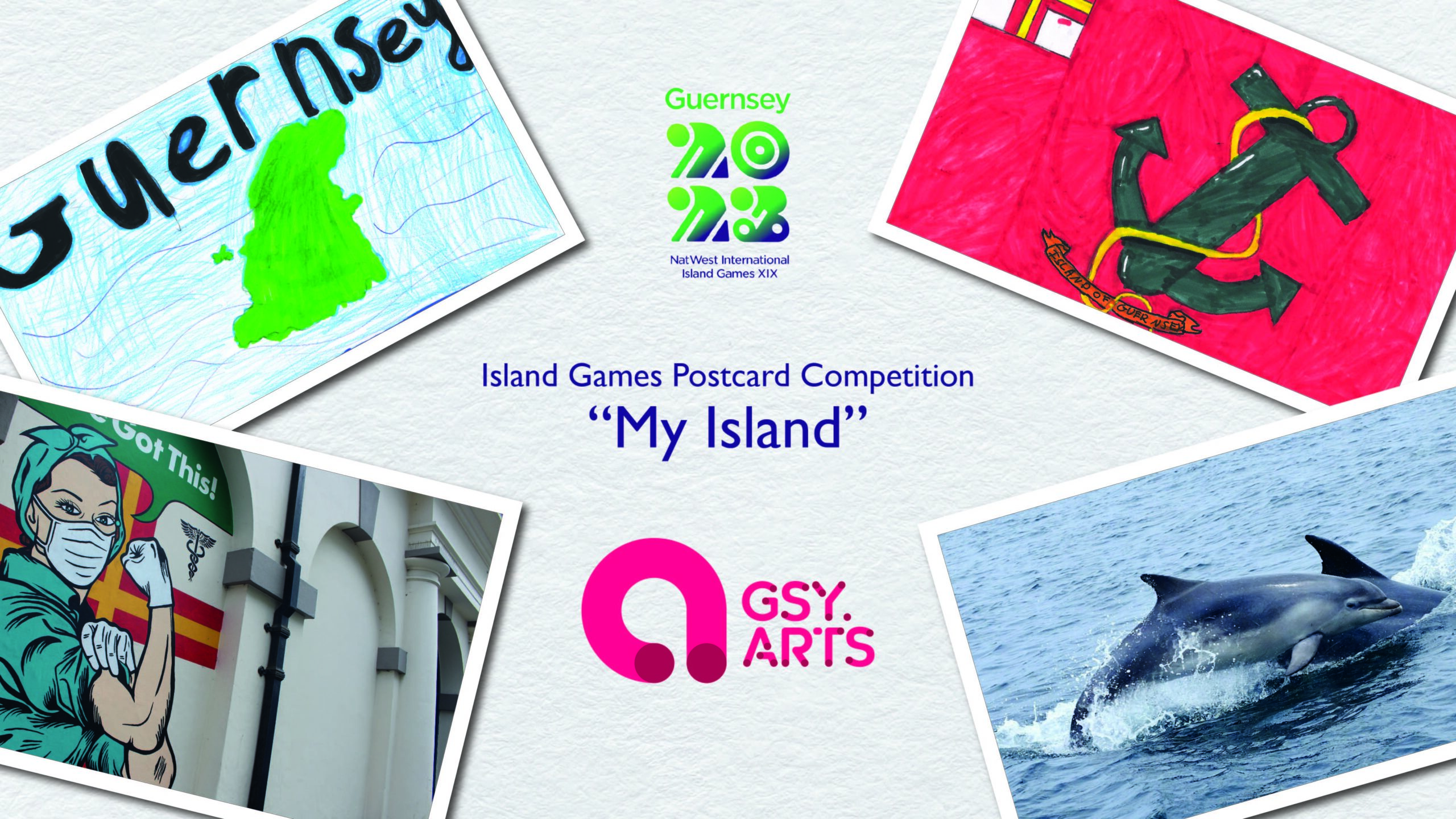 Entries can be any media, from a painting to a collage of recycled material, and can be sent in via a high-quality photograph or scan. Once all entries have been received after the final entry date of 14th May 2023, the favourites from each Island will be printed as postcards for participants of the games to send home.
Jade Kershaw, Community Arts Development Officer says: "This is a fantastic addition to the Island Games Cultural Programme, opening the opportunity to be part of this inter Island project to young people from all participating Islands. We're really excited to see how young people perceive their own homes and gain an additional perspective to each Islands culture."
This is the first project of its type to run alongside the Island Games, connecting creative organisations across the competing Islands. An aim is that these organisations will continue to come together to further develop a creative islands network, working together on building relationships as a legacy of the Island Games.
Online entries for the Island Games Postcard Competition are now open here until 14th May 2023.