Peter James, creator of the Roy Grace detective novels, who has written 16 No 1 Sunday Times bestsellers, has lived in Jersey since March 2018. He tells us why he decided to set up home on the island and why Jersey is a great base for a writer.
Ask Peter James what he enjoys about living in Jersey and his face breaks into a wide smile.
"We absolutely love it. We originally thought we'd do two years and see how we felt, but honestly we'd been here about a month and flew somewhere and got off the plane here and my wife said it feels like we're home."
He and his wife Lara considered both Jersey and Guernsey in their deliberations when they made the choice to set up a base away from England. They initially rented a place but soon decided to take the plunge and set up a permanent home.
"I love so much about it. I'm a keen cyclist and compared to England where idiots drive past you at 80mph, two inches from you, people respect cyclists here.
"I think the friendliness and the fact that most people don't lock their homes. I love seafood and fish and the Channel Islands are a seafood lovers' paradise. Oysters, lobster, crab. I love the island culture as well in that there's a sense of community that you don't really have in England."
Ultimately it was the connectedness to the mainland that swung it. Peter says in 'normal times' he'd be on a plane every few weeks to catch up with developments in Sussex Police which form research for his books.
Peter's written more than 35 books and like most writers, he has what he describes as a 'sacred time' when he sits down to write.
"My writing day is pretty back-to-front to most people's. My working day starts at 6pm with a stiff drink normally a vodka martini with four olives. Music – I have a playlist for writing and I get in the zone and then I'll write until about 8.30-9pm. Then I'll stop and have supper with my wife, we usually watch something on television."
Early mornings are spent caring for a menagerie of dogs, cats, pygmy goats, Indian Runner ducks and an assortment of hens, a pair of which are called The Two Fat Ladies, before he 'knuckles down about 10am'.
"I will read what I wrote the night before and hope that I didn't make my drink too strong!!. I always make myself write a minimum of a thousand words that evening. I revise what I wrote the night before and add to it so it becomes about 1,500 hundred words and plan what I'm going to write that evening.
"I'll break about 1.30pm and have some lunch with my wife, Lara. I tend to make crab and avocado salad or a lobster roll or something more simple like cheese on toast, with Jersey's wonderful tomatoes.
"In the afternoon I'll either take the dogs out or play tennis. And then deal with my email mountain."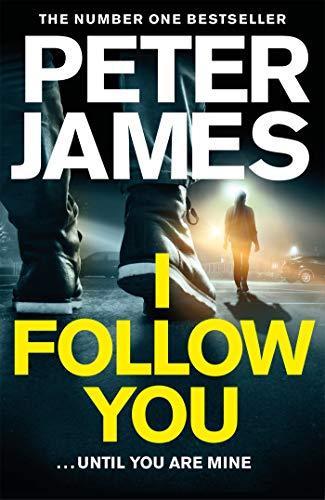 Peter's also busily working with ITV who are adapting this year the first two of the Roy Grace to bel be broadcast next year,and a further ¾ annually for the next five years. The detective has also been brought to life in stage plays, with a new play, Looking Good Dead, starting on national tour in March, Covid permitting.. It's a different way of working and Peter says he enjoys seeing how the audience responds to the unfolding story.
"I love the stage plays. Looking Good Dead will be the fifth stage adaptation of my work and I love sitting at the back of the theatre watching the reaction of the audiences."
It's taught him a lot about what people enjoy in a story, he says
"I learned that one thing people love is an evil femme fatale. I remember in 'Dead Simple' there's a moment when the lovely Ashley's boyfriend is missing and we know that he's been buried alive by his mates as a prank that's gone wrong.
"She's distraught wondering where he is and then there's a reveal later in the book where we find out that she's a monster and she knows all about this. And the audience gasp but it's a gasp of 'Yes!!" .
"I think we do love a villain that we can admire. Everybody in some way admires Hannibal Lecter, but he's a monster. So I've learned a lot about what people like and what they don't like."
He also enjoys the buzz of live theatre and the fact that things don't always go according to plan.
"It can go dangerously wrong in the theatre as well. There's a great scene in 'Dead Simple', it starts very faithful to the book where they play a wedding night prank on this guy Michael Harrison, where they've got him drunk, driven him out to remote woods, put him in a coffin and buried him a grave they've dug and cover him up.
"They've left him a walkie talkie and they're taunting him. They're going to come back in two hours and dig him up but they're paying him back for all the terrible things he's done to them. And then – bang! – they're all wiped out in a car crash. He's stuck there and he hears a scream, a bang and then silence.
"In every theatre it went completely dark. It was great. We even managed to get the management to turn off the emergency lights for a few seconds. We were in one venue and Michael's in the coffin and he cries out 'Where am I?' and somebody in the theatre shouted out, 'You're in Woking, mate!'. It completely killed the atmosphere."
---
Peter's latest novel – not a Roy Grace – but set in Jersey is called 'I Follow You' . It's out today, 1st October. Filming for the latest Roy Grace TV adaptation begins mid-September and will be broadcast in the New Year.