Today, we catch-up with the team at Healing Waves and find out about the wonderful work they do to support people with physical, neurological and mental health challenges
Healing Waves is a charity based in Jersey.  It was set up in July 2017 by Max Wiltshire, Seán Burke and Dominic Booth.  It provides a free of charge service enabling individuals with physical, neurological and mental health challenges to access the ocean in a safe way.  The aim is for individuals of any ability to experience the therapeutic benefits that the ocean holds through participation in surf, paddle, flowrider and water sports based sessions.
Max explained: "The whole premise for surf therapy has existed for decades and we are only starting to embrace it now on a societal level. Particularly in the Channel Islands where we are the only service of its kind.  The depth of research about its benefits is growing all the time with hundreds of organisations like us all over the world.
"From first hand experience, we know the incredible mental and physical benefits exist for sure and can see the transformative effects when taking our users (Athletes) into the ocean.
"We enable individuals despite their conditions and/or disabilities, to access the ocean in a safe way, to participate in water sporting activities.  This is so that they can experience the therapeutic benefits that the ocean holds for us all.  We want to better the lives of others and enable them to have the opportunity for new meaningful experiences that they might not be able to do otherwise.
"We currently have a dedicated volunteer team of 40 and are very blessed to have them all.  We are always looking to add to what we consider our extended family providing applicants hold water sports and/or care work experience.
"It's an amazing thing that we can share it with so many people now on a regular basis and a new centre will only further increase our ability to do and enhance the safety and quality of what we offer."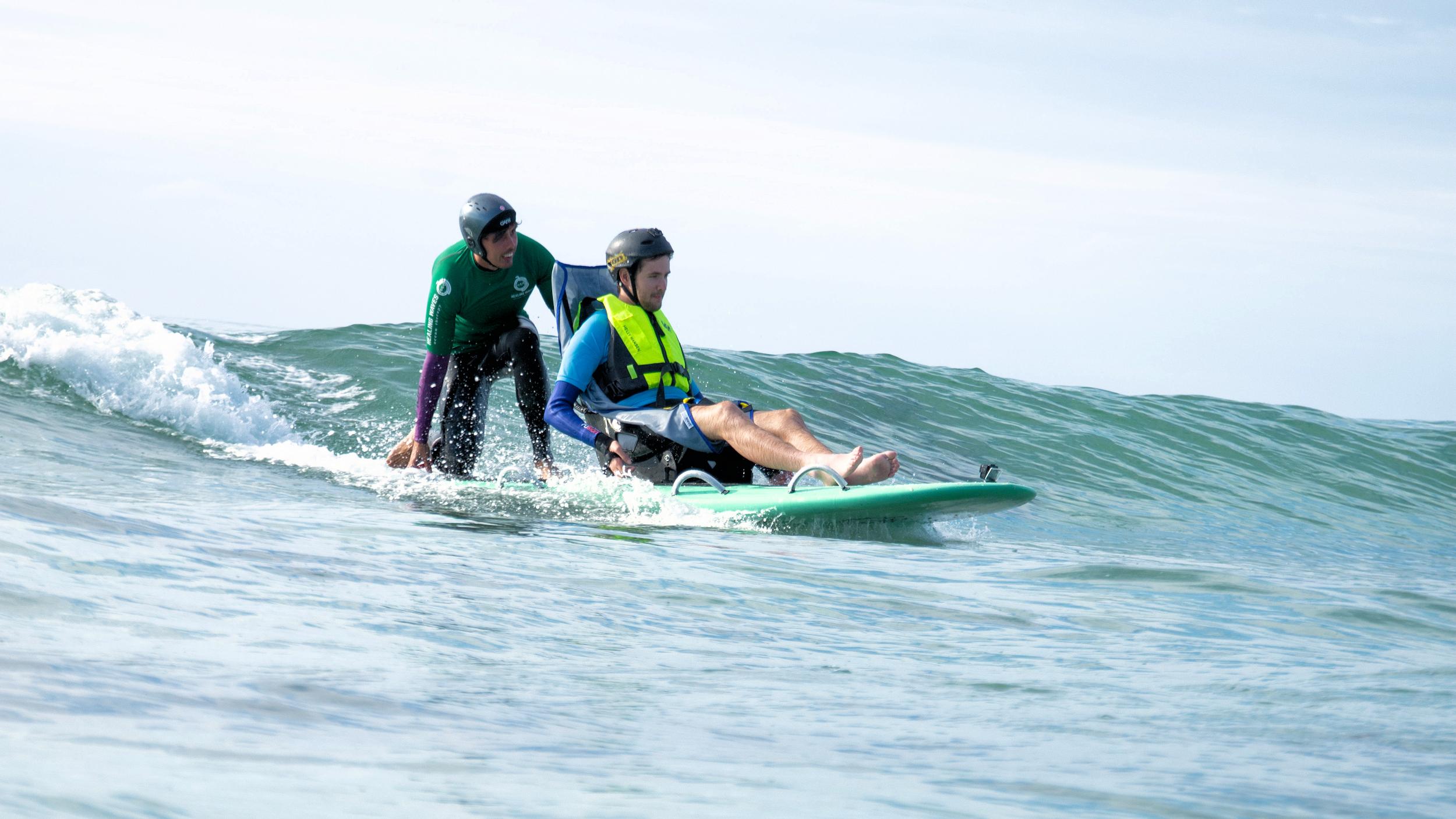 Fundraising with the '4/4/48' challenge
On the 5th of March, Max and Seán are undertaking the '4/4/48' challenge, where they run 4 miles every 4 hours for 48 hours.  Needless to say it's going to be an extremely exhausting challenge both physically and mentally for the boys as they complete the 48 miles.
Why? They are doing this to help start raising money lost throughout the Covid-19 epidemic but also to shine a light on their plans to build an Adaptive Surf Centre later this year at Le Braye.
Providing all gets approved through Jersey's Planning Department, the centre is expected to cost upwards of £300,000 and so fundraising is important more than ever.  This. of course has proved very difficult given the government safety guidelines.
Please click here to sponsor Max and Seán and support Healing Waves.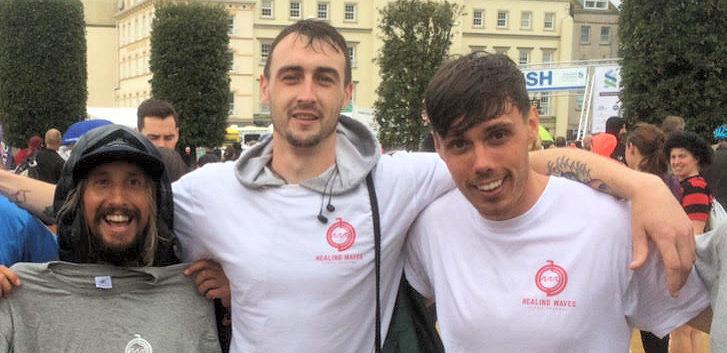 What is an 'Adaptive Surf Centre'?
Max explained: "A centre will give the charity a much-needed home and dry space to run sessions from, store our large quantities of specialist equipment and deliver training to our volunteer team.  For our Healing Waves athletes and their families, it will be a safe and dignifying space to meet, change and sign-in to sessions whilst giving all a sense of belonging and empowerment.
"We will involve our athletes in the whole process from the choosing of their equipment, set-up and finally wash-down at the end of each session.  This in turn, will increase their well-being and feeling of empowerment by sharing responsibilities whilst becoming more independent.
"An education area would be utilised to deliver water safety awareness for athletes increasing their understanding of the ocean.  This centre would ultimately provide us with a safe space to reflect upon each session and socialise over a warm drink, especially during adverse weather in colder months.
"Our centre will house specialist changing rooms as we recognise beachside changing facilities are something that has been much needed on island for some time now, ensuring that any individual with additional need can have the privacy, comfort and dignity they deserve when changing.
"This local centre will prove to be a life enhancing facility to complement a life enhancing service. It will aid us in offering more regular sessions for individuals ensuring that additional eyes and ears are more consistently on our island's most vulnerable.
"For regular participants this could be life changing. Some have never been part of a weekly club and have limited opportunities to be social and exercise (particularly those who require a bespoke approach) and this has only increased throughout the COVID-19 epidemic.
"We are now approaching 200 families on the Healing Waves books who will certainly access the centre. The demand of what we offer is only increasing and if this build gets approved it will enable us to future proof the charity and ensure we have the capacity to help many more."

Corporate sponsorship opportunities
Max told us that they are looking for corporate sponsors for the centre.  Anyone who would like to know more about this opportunity should reach out by email.
How has Covid-related lockdowns impacted you?
Many businesses and charities have found it difficult to maintain their services through the 'Covid period'.  We asked Max how Healing Waves has coped.  "In 2020 we did extremely well, delivering services to 80% of our Athletes and providing regular daily sessions throughout the school holidays.  Adapting things to work is at our core and so we did not let the epidemic hold us back.  We focused more on paddle boarding sessions, so that physical distancing could be adhered.  When things were particularly tough, we ran online video sessions utilising balance boards that were delivered to a number of our Athletes homes.
"Luckily we wrapped up our last FlowRider club group in December 2020 right before the islands circuit breaker was announced. We have started 2021 off with pushing the plans for our centre forward alongside fundraisers and vital paperwork in preparation for the busy year ahead."
---
You can donate to this great clause here.
Find out more about Healing Waves here.