Guernsey's own Race for Life is back for 2023, with the support of Cancer Research UK and a dedicated team of local organisers.
Last year the event raised over £10,000 to help cancer research charities thanks to the 330 runners and walkers that took part.
"With such an amazing turnout and money raised towards Cancer Research Guernsey/UK last year, we had to do it again this year. Everyone is welcome – men, women, children and dogs, we hope to double the number of participants and donations from last year," explained Dani Barnett from the organising team.
The course, starting and finishing at the KGV, will be the same as last year, with a 3km and 5km route around Saumarez Park.
Dani said: "'We call it a race, but it's whatever you want to do – walk, run or jog, as a challenge, with friends or as a family. More importantly, it's a chance to get together, hold each other close, and cross the finish line in the fight against cancer, for the ones we've lost, the ones fighting, survivors, previvors and for
our future."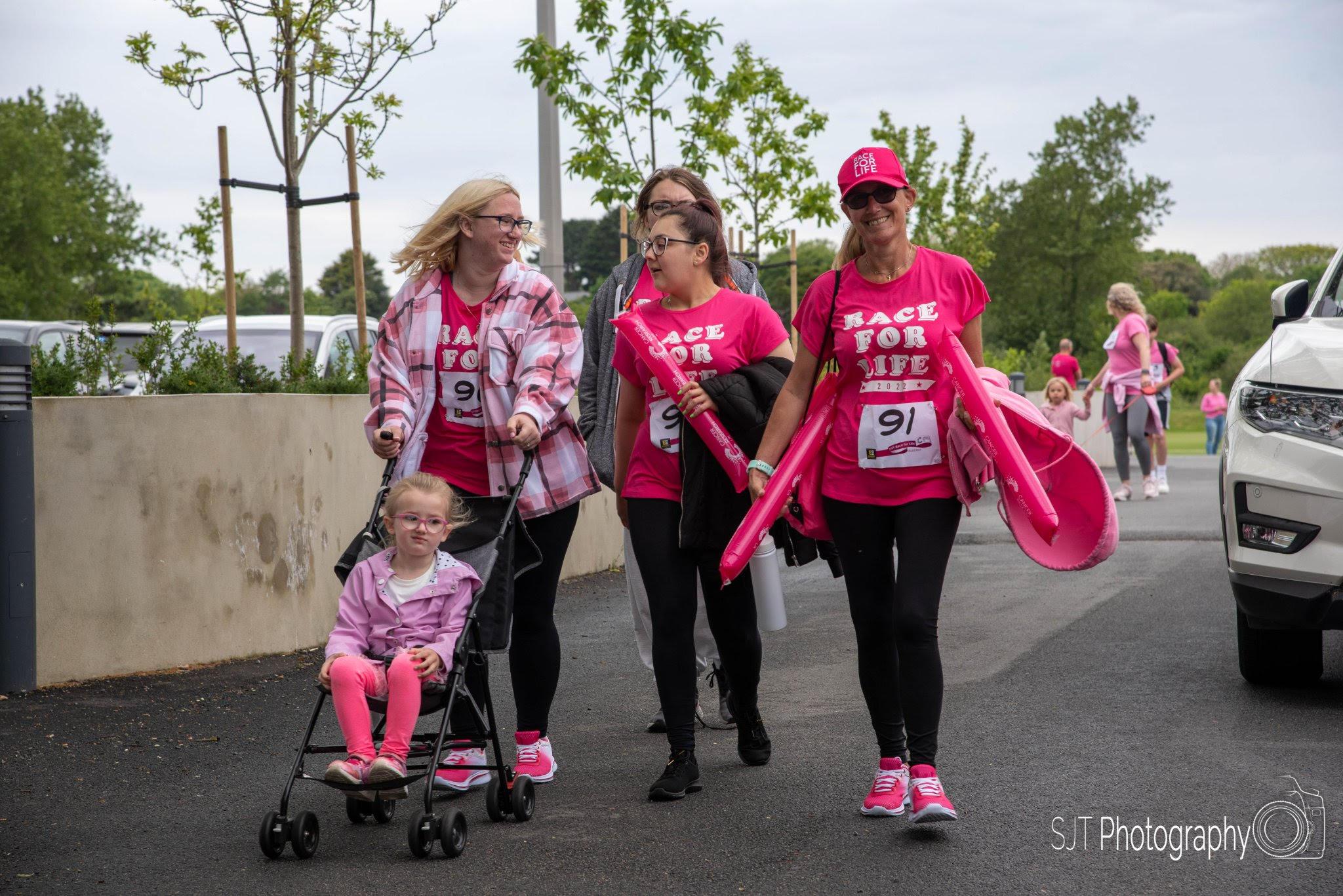 Being a BRCA gene carrier, Dani has been personally affected by cancer. She, like so many others, has lost family members and friends ones to the disease, and watched loved ones who have fought the hard fight and survived. She explained: "Receiving test results telling you that you have cancer, or you have the genetic mutation, which gives you an extremely high risk of cancer is not something I'd wish upon anyone. I dream of a world free from cancer, so every donation counts.
"We're so grateful to our sponsor Bright Electrical who helped us last year and decided to be our sponsor for the next three years. Rock & Small have also kindly donated their time to create a unique logo for the Guernsey event. Thanks to their support and all the volunteers, we're able to give all the money raised to cancer research."
Want to be part of this amazing event? There's three ways to get involved:
Take part on the day – The race will start at 10.30am at KGV on Sunday 14 May 2023. A warm-up with Rianna from Barre Fusion starts at 10am sharp. The organisers look forward to seeing everyone filling the KGV field with pink and fun fancy dress costumes.
Not so sporty? The team really need volunteers to help on the day. If you can help, please email the organisers. Any help will be appreciated.
Busy on the day or want to support from afar? Donations can be made online.
Parking will be available at KGV and Saumarez Park back car park and Home Field.
More information about the event can be found here.
---
Picture Credits: SJT Photography