The Guernsey Conservation Awards were introduced in 1990 to recognise local projects undertaking important environmental work and nature conservation across the islands.
Grow Guernsey Natives, a joint venture between Grow and the botany section of La Societe Guernesiase, aims to conserve native plant species and encourage islanders to include them in their gardens and other open spaces.
The Grow team explains: "There are 167 plant species native to Guernsey, but considered rare in the British Isles, since the beginning of the project in 2021 eighteen sorts of seeds have been propagated and are tended and offered for sale at Grow. We are delighted to win this year's Conservation Awards and hope our success will continue to spread the word about the importance of conserving the islands' fauna and flora"'
Michelle Steele, HR & PR Executive for Insurance Corporation and Chairperson of the Judging panel said: "Our native plant species are vital for insects and wildlife throughout the Bailiwick and it is wonderful to see such a proactive approach towards their conservation. We are delighted to celebrate this initiative that not only supports conservation, but also supports our commitment to diversity and inclusion through the amazing work that Grow undertakes in the islands".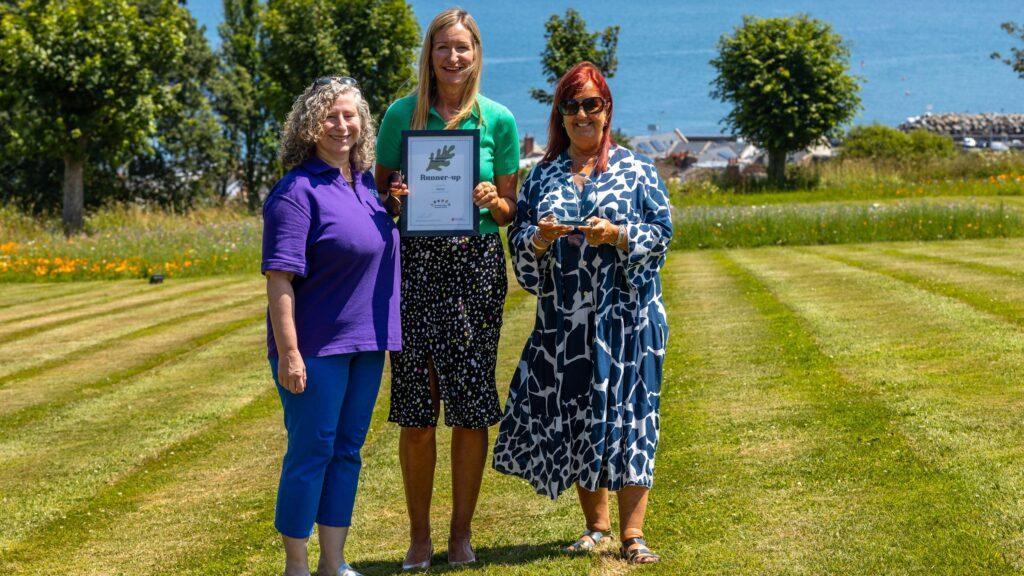 This year's Runner-up Prize was awarded to the GSPCA, for their Guernsey Wildlife Project that helps thousands of wild animals and birds every year. In order to continue to undertake this important work the GSPCA is working hard to replace its out-dated facilities, with a new wildlife hospital designed with a green footprint and living roof, to support future generations and the Award will contribute to its fundraising.
The School & Youth Group Green Award was awarded to Alderney Wildlife Trust's Natures Classroom Project, aiming to bring the youth of Alderney closer to nature. The project encourages the use of outdoor spaces for educational purposes and provides resources to generate a creative connection to nature. It inspires young people to engage with conservation activities, volunteering opportunities and future learning and development, ultimately benefiting the future of our wildlife and ecosystems.
Islanders were also invited to vote for their favourite entry through an online poll, to win The Peter Walpole People's Choice Award. The Award was created in honour of the founder of Insurance Corporation and Michelle said: "This year we were delighted by the particularly high number of votes received and interest from the public and I am delighted to say that this year's winner was Elizabeth College's Eco Team, who we have also recognised as our 2023 Young Conservationists of the Year."
The Eco Team has been working for three years on a variety of projects, making sure environmental links exist in all subjects of the curriculum. The projects include learning to grow in a sustainable way, undertaking community work that promotes the wellbeing of the island and organising Eco and Botanical Art Clubs within the College. The team takes every opportunity to understand the wider impact of issues such as global warming and takes a proactive approach to conservation, lessening the impact of the College on its environment and educating its pupils for the future.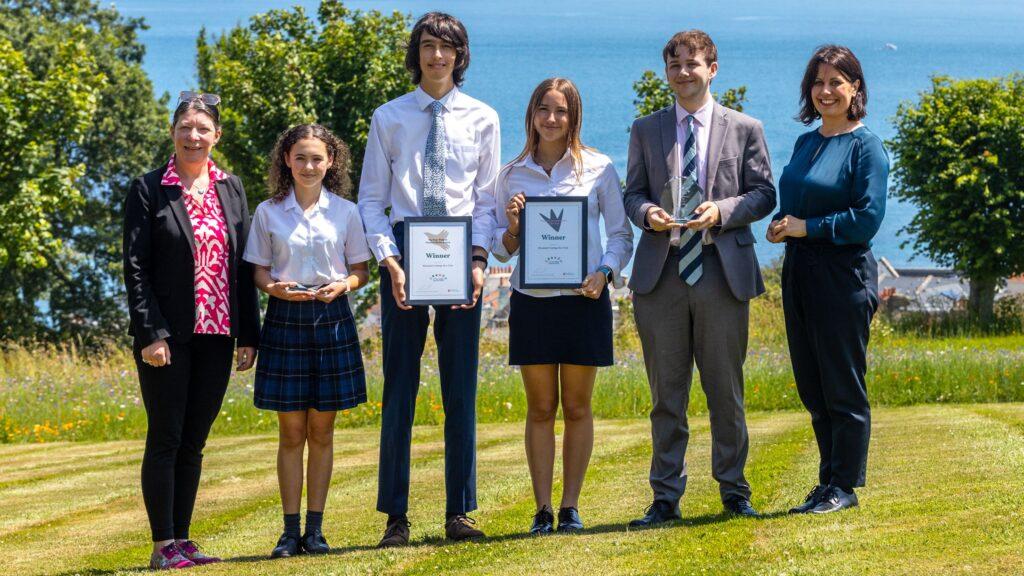 Michelle summarised: "Our awards have been running for over three decades and we continue to be delighted by the diverse and exciting range of entries we receive. There are so many islanders committed to protecting and enhancing the natural environment within the Bailiwick and this has to be a wonderful thing for our community and the future of the Bailiwick – our congratulations go to them all".