The Insurance Corporation Conservation Awards 2023 Best Conservation Project winner in Jersey has been named as Jersey Employment Trust's Acorn Reuse Project.
The Conservation Awards were introduced in 1990 to recognise local projects undertaking important environmental work and nature conservation across the islands.
The Acorn Reuse project has been recognised as being particularly beneficial to the environment, through a scheme recycling metal that would otherwise have entered the waste stream. In 2022 alone, the project recycled 104,000 tonnes of metal that were reclaimed in processes such as stripping cable, removing circuit boards and even taking the brass pins out of plugs, whilst providing valuable employment for members of our community.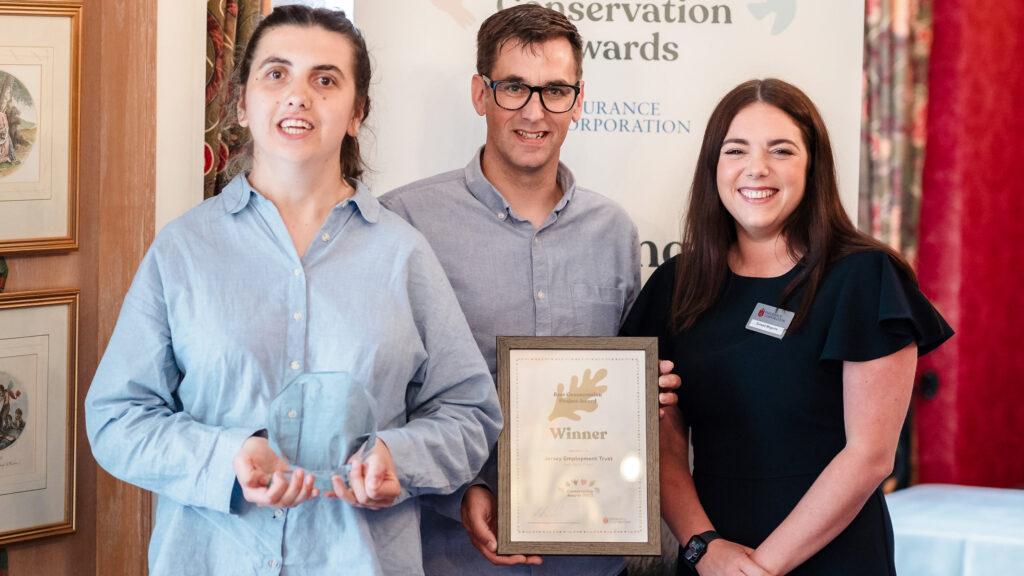 Caroline Spencer from the Jersey Employment Trust explained: "We were thrilled to receive the award for our popular Acorn Reuse Project which has a very positive impact on our environment and our team, providing work and training for twenty-one people over six sessions each week who benefit by developing problem solving and fine motor skills. Winning the Award will allow us the opportunity to buy more tools to continue to undertake this valuable work"
Michelle Steele, HR & PR Executive for Insurance Corporation and Chairperson of the Judging panel said: "Recycling metal is an important process that preserves natural resources and energy, whilst making the best use of raw materials which can be recycled without being damaged. We are delighted to celebrate this initiative that not only supports conservation through recycling, but also supports our commitment to diversity and inclusion by supporting those with a disability or long-term health condition".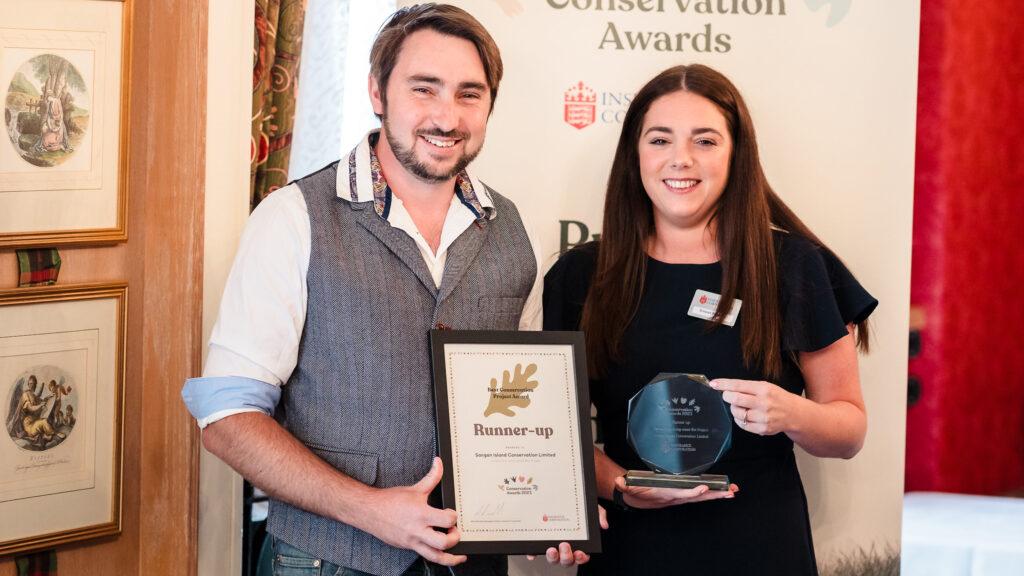 This year's Runner-up Prize was awarded to Sangan Island Conservation Limited for their Jersey Grey Long-eared Bat Project. Long-eared bats are one of 18 bat species in Jersey, but are rare in number and under threat due to modern development, changes to habitat and climate change. Piers Sangan explains: "By working with the local environment department, we aim to raise awareness of the challenges faced, as well as working towards improving best practice for surveying, monitoring and conservation. Winning this award means we can further invest in equipment to continue the advancement of the research undertaken by the project".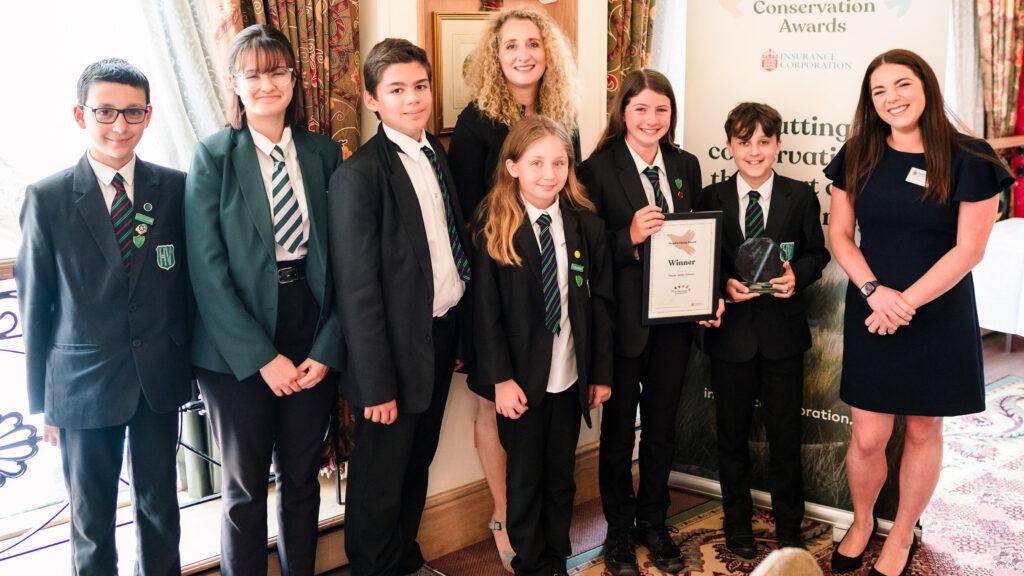 The School & Youth Group Green Award was awarded to Haute Vallée School for their Eco Progress Project. The judges were impressed by the wide-reaching commitment by the school, its staff and its students in promoting an initiative that ticked so many boxes in encouraging conservation and recycling.
Michelle said: "The enthusiasm of the students was evident, resulting in the whole school being motivated to collect rubbish and recycling, get involved in competitions and charitable initiatives and educate others through encouraging motivational speakers, art projects and communications. Their submission was outstanding'. She added 'We are so pleased that Haute Valée will be using their prize money to create a mural on site, which will continue to raise awareness for eco-life and encourage even more people to be more eco-friendly".
Islanders were also invited to vote for their favourite entry through an online poll, to win The Peter Walpole People's Choice Award. The Award was created in honour of the founder of Insurance Corporation and Michelle said: "This year we were delighted by the particularly high number of votes received and interest from the public and it is perhaps no surprise that this year's winner was Haute Vallée School's Eco Progress Project".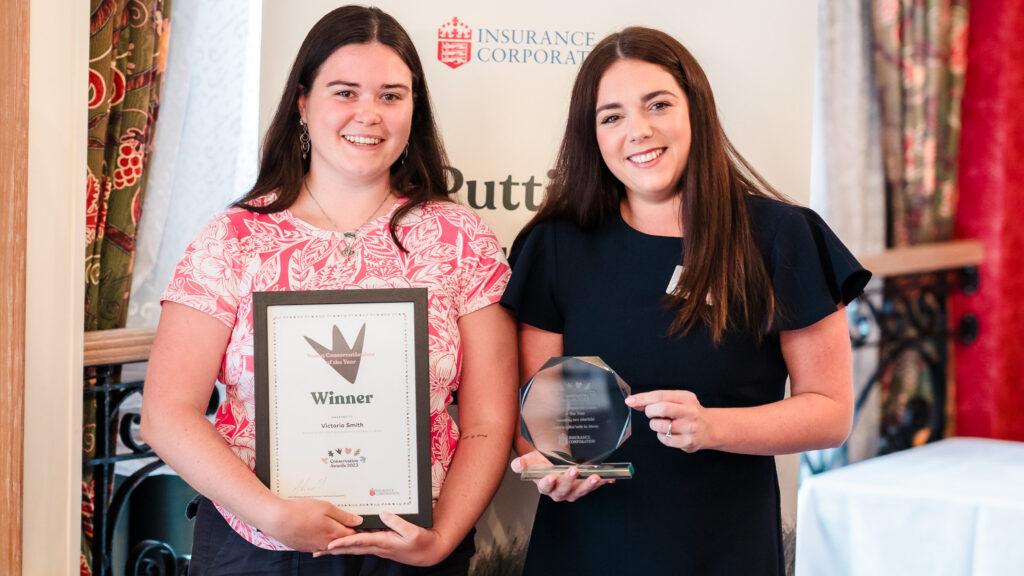 Meanwhile, the Young Conservationist of the Year was awarded to Victoria Smith for her project 'Assessing intertidal Zostera noltei beds in Jersey'. The project has aided conservation as it has helped in mapping Jersey's blue carbon storage and raised awareness about Jersey's seagrass beds that are so vital to our islands.
Michelle summarised: "Our awards have been running for over three decades and we continue to be delighted by the diverse and exciting range of entries we receive. There are so many islanders committed to protecting and enhancing the natural environment within the island and this has to be a wonderful thing for our community and the future of Jersey – our congratulations go to them all".