The Governments new micro-grant scheme, Connect Me: Connecting Our Communities, is aimed at funding cultural or physical activities to support Islanders whose mental or physical health may have been affected by the pandemic.
Since its launch, the Government have supported over 40 initiatives with micro-grants, awarding up to £5k to each project.
These initiatives include:
Project Bounce (pictured)  – a women's only basketball league for 13 years+. The aim of this project is to create a fun and inclusive environment for all players and supporters. 68 people have registered, with games live from 20 September 2022. The majority of players are new to the sport and since this initiative launched, there has been an increase in the number of women attending the Islands Games training
Age Concern, Jersey – this initiative was set-up to encourage and provide opportunities for older male Islanders to interact. Following feedback, snooker, darts, model-making and design technology sessions have been set-up for all members to attend
Taking Part, Making Art – Taking Part, Making Art is a well-established art program from Mencap. The grant has been able to support additional art sessions and recruit a new art tutor
Mixed youth summer touch league (MYSTL)– creating a meaningful and sustainable initiative for 11-15 year olds. The grant has helped purchase a range of equipment with the organisers planning for this to become a permanent initiative
Tony Taylor, MYSTL Joint Organiser, said: "We started the MYSTL to provide a new avenue for children to be physically active and outdoors during the summer, which is always important for everyone, but especially as kids were getting back to normal life post Covid.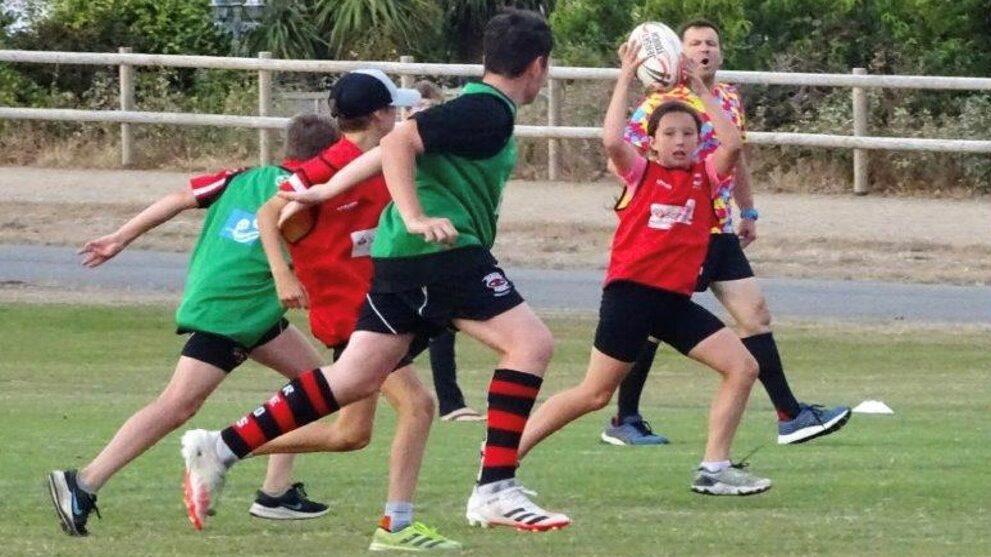 "MYSTL has been a great success with over eighty young people from ages 11 to 15, girls and boys taking part, playing in mixed teams, learning new skills, having fun and keeping fit playing Touch. We ran over twelve weeks and have confidence that MYSTL will continue again next year and expand to wider age groups.
"Support from the Government of Jersey's Covid Recovery Programme and Connect Me was gratefully received to help fund with acquiring equipment, kit and covering pitch hire. We were able to make MYSTL free to all children and also received considerable contribution from volunteer coaches from the Jersey Touch Association and JRFC Minis and Juniors."
Assistant Minister for Social Security, Deputy Malcolm Ferey said: "The Connect Me: Connecting Our Communities initiative has been hugely successful and the community spirit that has come across has been magnificent. The number of organisations that applied for these grants has been incredible and I am very encouraged by the number of initiatives that have been able to come to life because of these micro-grants being in place. It is important that we create and support these opportunities so we can help our Islanders to thrive.
"I look forward to seeing the difference these 40 plus initiatives will make across the Island and supporting further initiatives in the new year."
Following the success of this initial round of funding, The Connect Me: Connecting Our Communities grant scheme will open for a second round of bids early in the New Year.
---
For further information on Connect Me: Connecting Our Communities please contact Paul McGinnety or Edward Jewell.