Five years ago, dreams became a reality for the team behind Golf19.
Opening its doors on 29th July 2017, Golf19 became Guernsey's first family-friendly entertainment centre focusing on golf.
Qualified PGA professional Matt Groves and brothers John and Paul Nobes i who as owners of property development company Infinity were instrumental in the site's design and construction – were all keen golfers.
They wanted to break down barriers and reinvent golf's reputation for being stuffy. They created a site that brought together serious golfers and families, which, in addition to a 9-hole golf course, offered an interactive adventure golf course (Pirate Bay), a high-tech driving range, junior golf programme and a popular restaurant.
Five years on, business is thriving. More than 1,000 children (some of whom are now approaching adulthood) have been introduced to golf, more than 16.8m balls have been hit on the state-of-the-art driving range, and Nineteen has fed more than 375,000 people.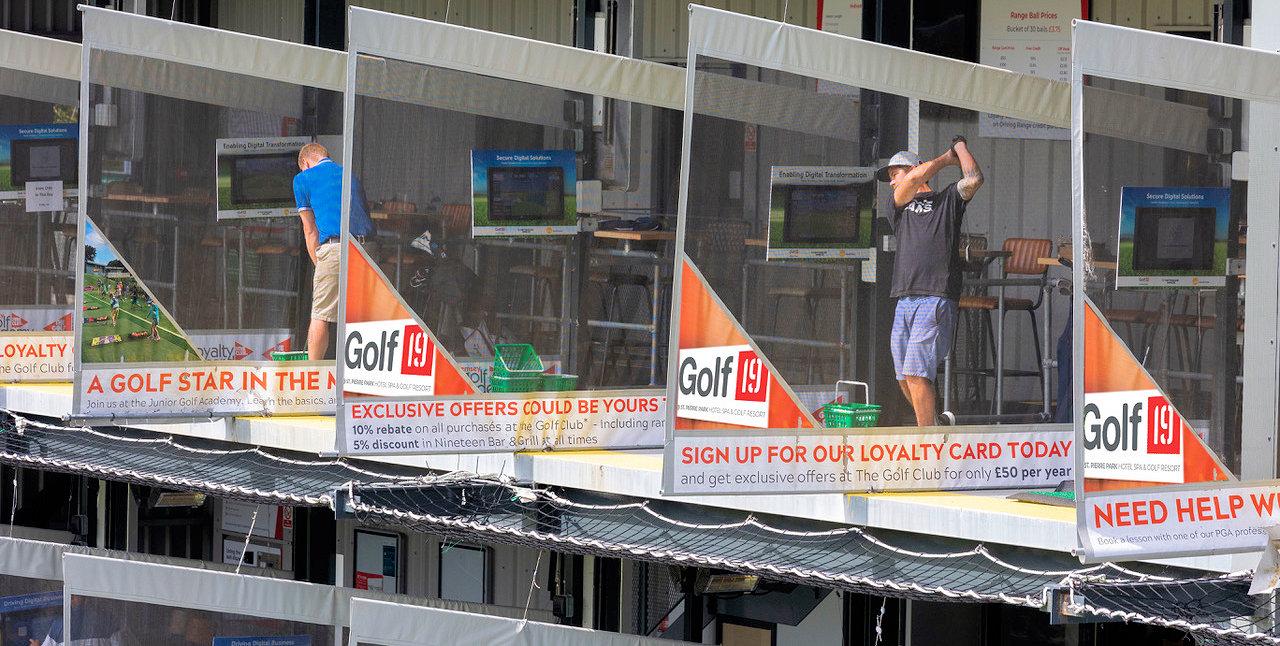 "We wanted to highlight the benefits of golf. The handicap system means that you can enjoy playing golf together as a family or group of friends, without playing ability being a barrier between you. We had the idea of a multi-purpose facility where families could all have something to do – but not necessarily the same activity – and then enjoy a drink or food afterwards at a good quality restaurant," said Matt.
"Having a top-class food and beverage offering was a priority and getting executive chef Neil Maginnis on board was key. His experience as the former head chef at La Fregate spoke for itself, and over the last five years Neil and his team have consistently produced top quality food.
"A bustling, vibrant entertainment centre was the vision, but equally important was the future of the sport. Introducing a whole new generation to golf was fundamental.
"When you look at the stats it's quite humbling. Through our structured Junior Academy, sponsored initially by Butterfield and in recent years by Grant Thornton, it's amazing to see how many children have learnt new skills, met new friends, and discovered that the sport isn't just for retired men.
"Golf19 has played its part in increasing participation in the sport of golf in Guernsey over the last 5 years at all levels, and membership is at all time high with a wider range of ages enjoying memberships than when the team took on the St Pierre Park golf course."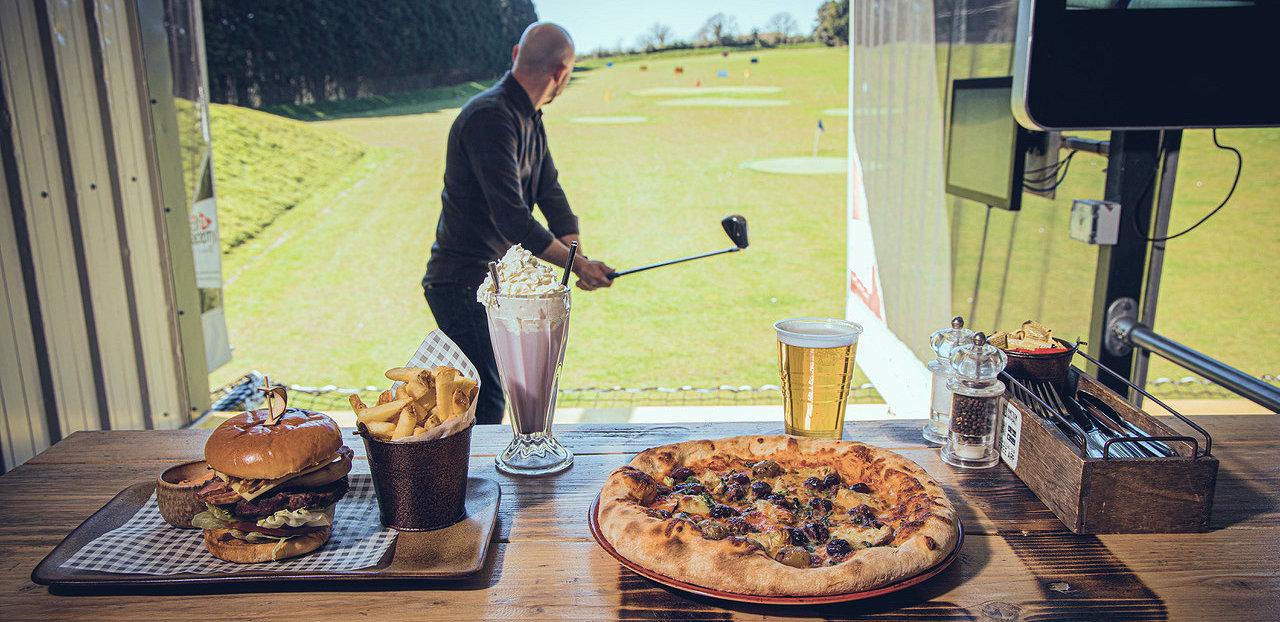 When the doors opened in 2017 the range was slightly more basic, and the retail arm was modest. It is now one of the biggest online golf retailers, as well as having the Channel Islands' largest golf superstore on site.
"We've had various fit-outs of the shop, and on the golf course itself we've put in new drainage, tee boxes, pathways and planting, as well as introducing golf buggies. We've seen huge growth within the retail arm of the business – JamGolf. This has been made possible by the outsourcing of accounts, fulfilment roles, marketing and HR, to sustain staff levels rather than increasing them," said Matt.
With demand as a party venue growing, the Premium Bays were installed in 2019, replacing a golf simulator which had become less popular once the Toptracer ball tracking system was rolled out on the range.
Premium Bays provide a private dining space with two driving range bays and table service from Nineteen – perfect for parties and corporate events. They're particularly popular when there's a big sporting event due to two large tv screens with Sky and BT Sports.
Never wanting to stand still, Matt added: "We will continue to evolve the site and introduce new features to enhance what is here already. With space at a premium, the plans must be carefully considered to ensure they don't impact on car parking or enjoyment of existing facilities. There are plans for some big developments on site which we hope will be in place in 2023. We'd like to thank all of our corporate partners who've been on this journey with us so far."
The team behind Golf19 is actively involved in looking for potential sites in UK and Europe to replicate the Guernsey Golf19 model. Watch this space.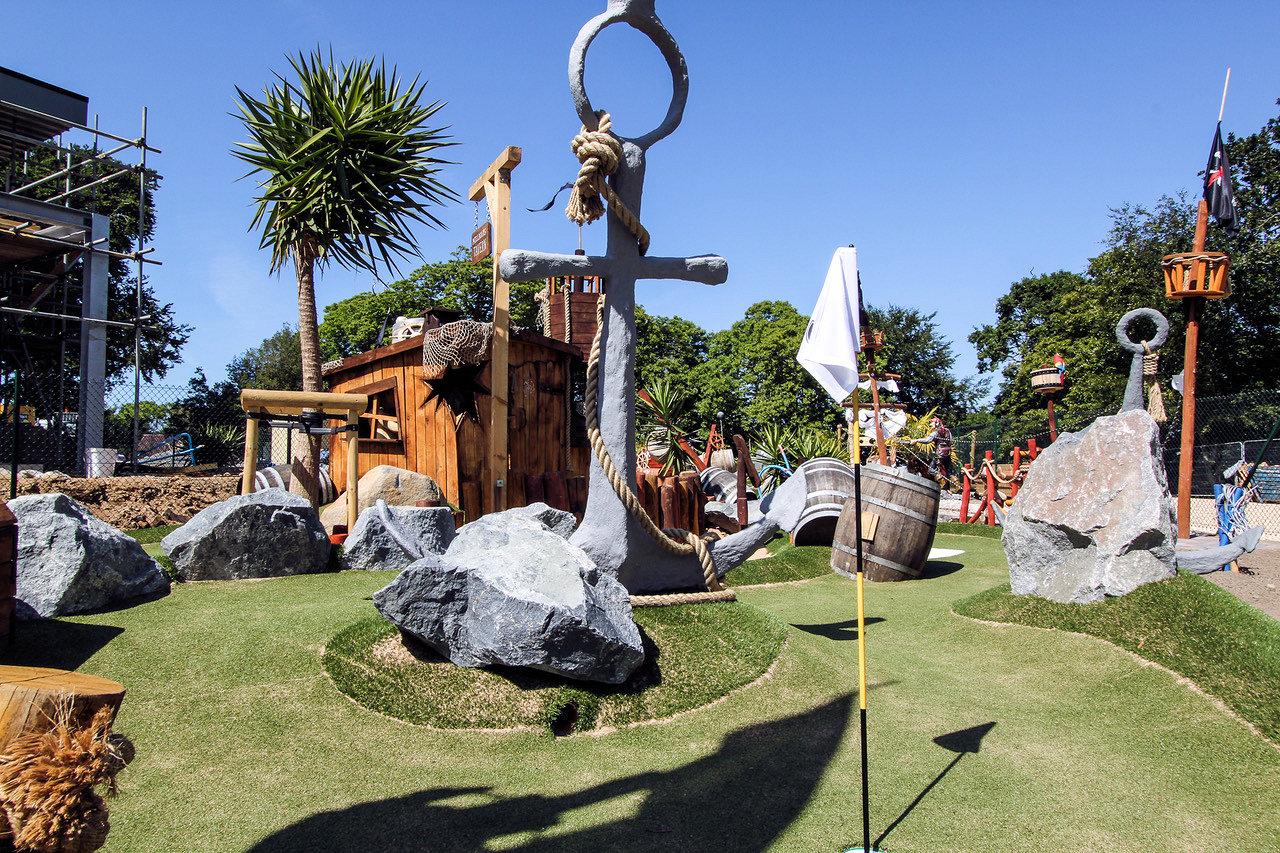 STATS BOX
·         More than 1,000 children introduced to golf
·         More than 16.8m balls hit on the state-of-the-art driving range
·         More than 375,000 meals served in Nineteen