It's Global Entrepreneurship Week from Sunday 13th November. Channel Eye has joined forces with Royston Guest, leading Business Growth Coach and CEO/Founder of Pathways Global, to focus on the seven winning traits of the 21st century entrepreneur.
Each day for the next week, we will be sharing each of the seven winning traits to be a successful entrepreneur in the 21st century.
---
Day one: #1 Visionary – Think BIG
If you don't start by dreaming BIG, you'll never move beyond mediocrity. Set goals that are, to others, unattainably high, and then work out how to reach them. Live your life as if all your dreams have already come true, and then challenge reality to catch up!
You don't hit the snooze button when you find your WHY. Life is for living with deliberate, conscious intent as the architect of your destiny – no autopilot or sleepwalking through life. It starts with your success definitions (BIG picture purpose) which drives through focused goals into everything you do. If it's not adding value, why are you doing it?
Where focus goes, energy flows.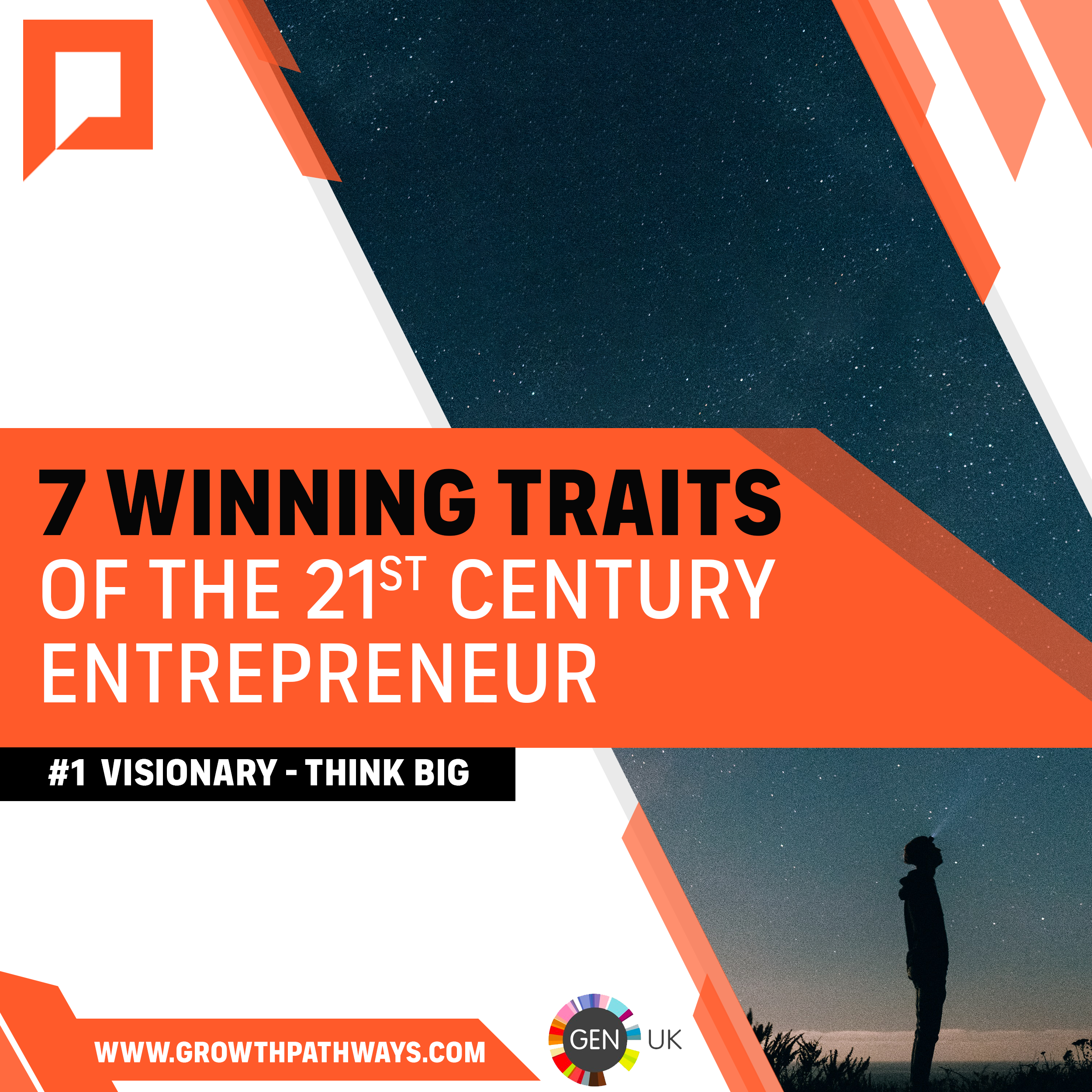 ---
Join us tomorrow for day two, when we will be focusing on 'passion breeds authenticity'.
Global entrepreneurship week 2022 runs from Sunday 13th November to Saturday 19th November 2022.