The Guernsey de Putron Challenge took place today at St James, kickstarting the series of challenges being undertaken this month, with the Jersey and inter-island challenges left.
The de Putron Challenge aims to showcase the brightest young minds in Guernsey and Jersey. The Challenge brings together year six and year eight pupils to test their general knowledge, maths and creative thinking skills.
Forest Primary School emerged victorious in the year six competition with 20 points. St Mary and St Michael Catholic Primary School came in second place, only 8 points behind.
The other schools that made it to the final were Elizabeth College Junior School, who finished with 8 points, and Melrose, who scored 1 point.
The Channel Island Group of Professional Engineers ran the STEM round which was the first task both year groups undertook. The round, which was new to the Challenge, saw teams build a structure using spaghetti and marshmallows.
After closely contested rounds in the year eight heat, Blanchelande College made it to the final and there was a tiebreak between La Mare De Carteret High School and The Ladies College. La Mare De Carteret High School was quick to the buzzer and so made it through. In the final Blanchelande College emerged triumphant with a 13 point lead.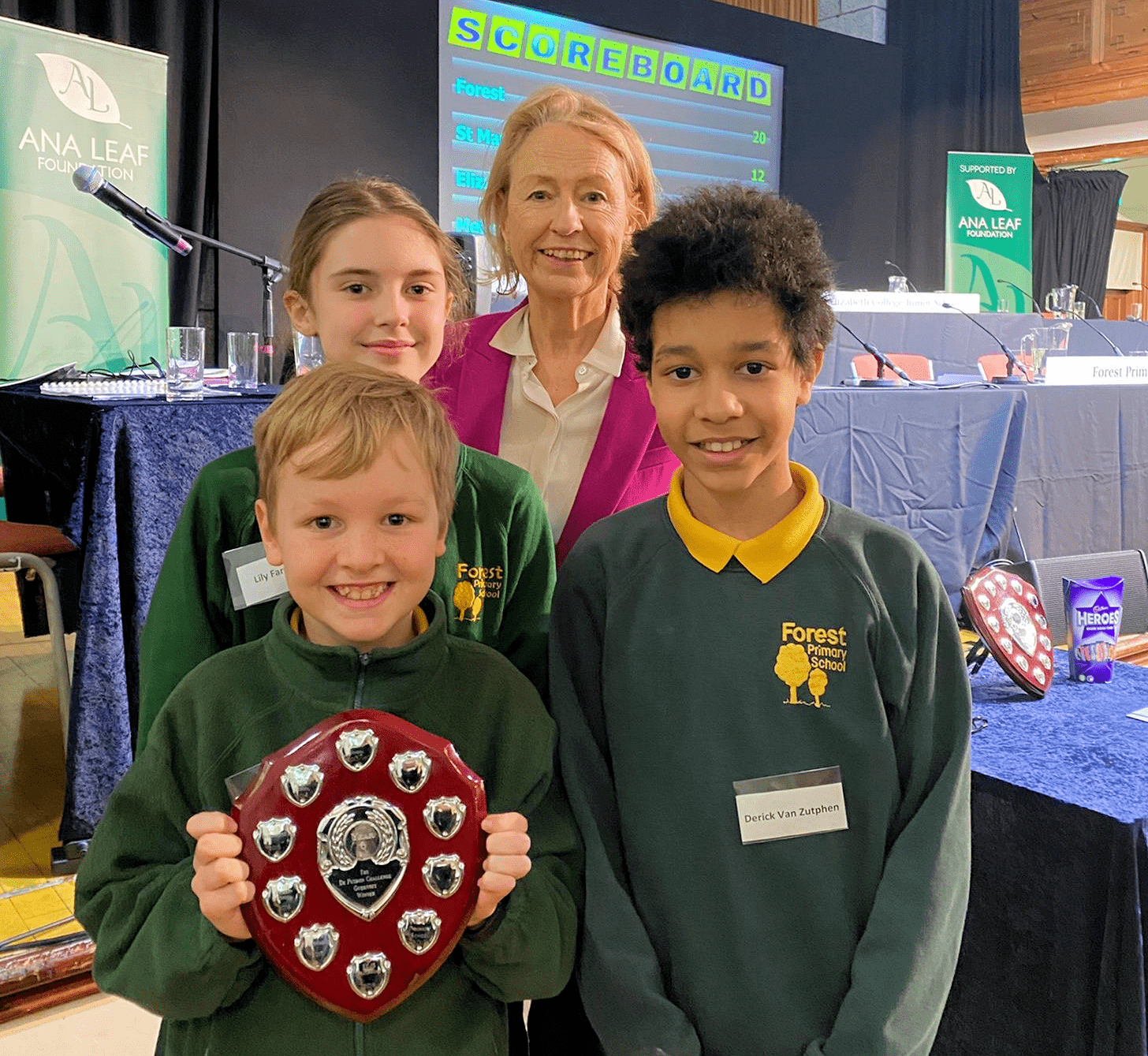 Every student that took part received a book voucher, and the teams that came first and second place took home money for their schools. Forest Primary School and Blanchelande College will be going on to compete against the winning Jersey teams at the inter-island final which will be held in Guernsey at the Old Government House Hotel. For the first time teams will compete from their separate islands virtually via a live video link on Thursday 24 March.
Hayley de Putron, a trustee of the Ana Leaf Foundation and founder of the de Putron Challenge, said: "Congratulations to Forest Primary School and Blanchelande College for winning the challenges in their respective year groups. Every year I'm very impressed with how clever our young islanders are. All the teams did very well, and I hope that not only the teams but their peers, who came to support, expanded their knowledge and took something away from the experience."
---
The main image shows (left to right) Hayley de Putron, Oliver Pederson, Ilya Ummels and Ava Bisson.