Welcome to our series, 'Meet the musician', where we meet people involved in music across the Channel Islands.
Today, we meet-up with Tim Barnes.
Tim teaches flamenco and classical guitar.  He performs at restaurants, private clubs and corporate events.
Tell us about your 'journey'
I come from a musical family, both my parents were musicians, my Father taught the piano and my Mother has played clarinet in various music groups. I grew up constantly hearing Mozart! I was 12 years old when I first started to play classical guitar which quickly progressed into learning how to play flamenco.
I started teaching from my mid-teens, over 40 years later my love for it has not changed. I paused to pursue an enjoyable and successful 33-year career in the States of Jersey Police, retiring in 2018. I then re-commenced teaching and performing again. It brings me great pleasure to teach people the intricate skill of playing the guitar and share my life-long passion. I have also enjoyed performing publicly again, although my main focus is as a teacher.
How has Covid-19 impacted you?
I had to move to teaching online, purchasing high end audio/visual/lighting equipment and a professional subscription with 'Zoom'. The subscription allows me to record the lesson to the cloud and students can then download their lesson and watch it as often as they like. This is a great added feature of teaching online.
I only lost one student from moving online and actually gained others! I am also promoting my business further afield and hope to obtain overseas students. One of my clips on Youtube, 'Tico Tico' has quickly achieved over 6k views in two months, so I'm promoting myself in Brazil a little more!
What's been your biggest challenge in the music business?
When I taught in my teens, I quickly gained students. There was no internet then, no gaming consoles or social media to occupy peoples' spare time! I suspect these factors and online learning has depleted students from attending direct lessons. So the challenge is getting students through the door for one-to-one lessons. Once I have them, they stay and all do well!
YouTube, I suspect has resulted in a lot of people trying to teach themselves, but there is no substitute for personal one-to-one tuition. You receive immediate feedback, a video cannot provide and advise on your playing technique, timing and other technical details. Tailored and bespoke feedback gives solid and satisfying results and a smoother learning journey.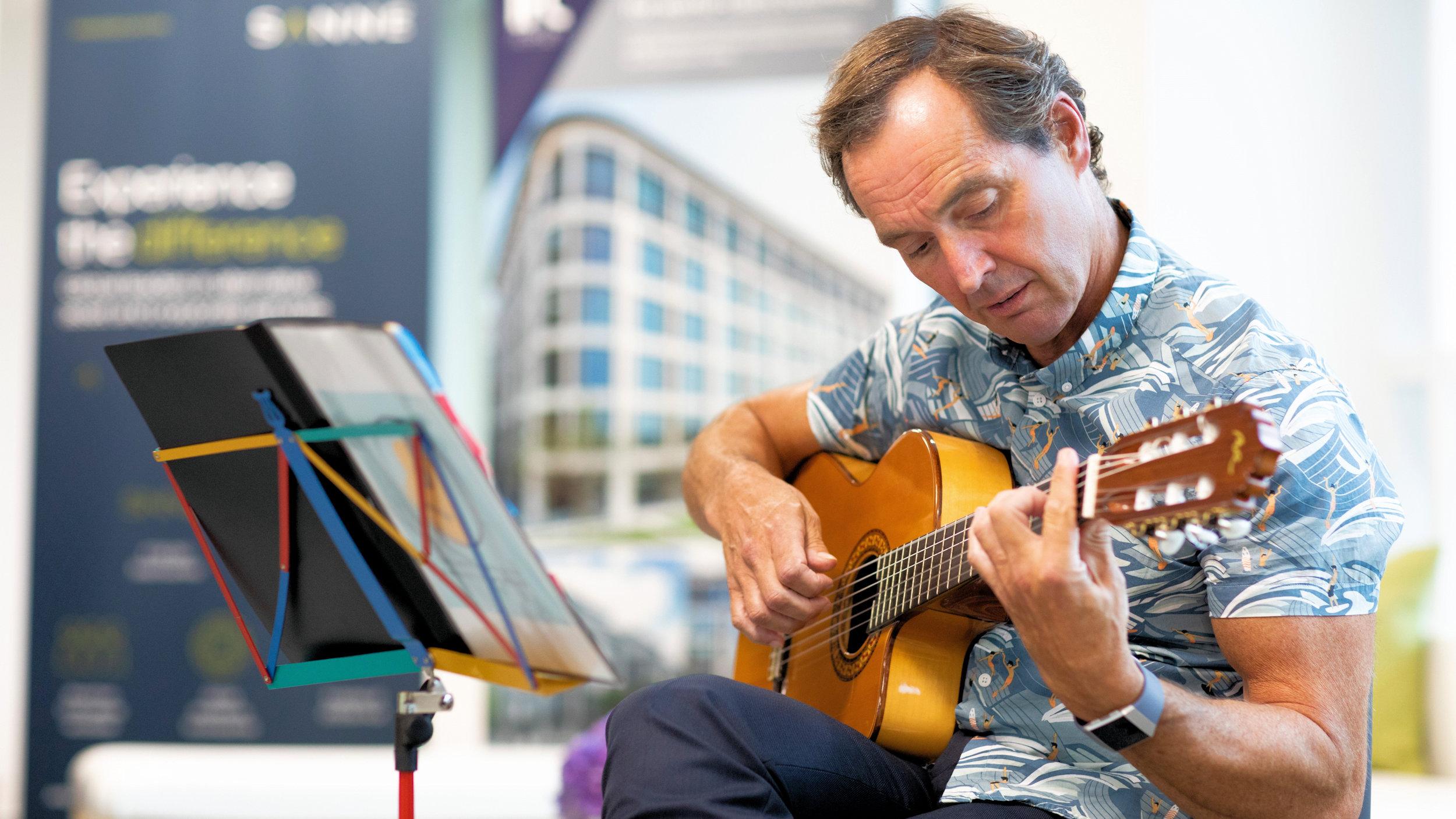 What's been the highlight of your music career?
Seeing my students progress and enjoy their playing, some have achieved grade 8 standard and to sit back and watch them play so competently is amazing. Especially as some didn't even know how to hold a guitar when they had their first lesson!
Performing is great too, when I get compliments afterwards it is especially rewarding. One politician who I wasn't particularly a fan of warmly complimented me after a performance – I have a different view of them now!
Music is 'the beats of life' and I would recommend learning an instrument to anyone. It is a great de-stressor and helps provide balance in the fast-paced world we live in.
Who has influenced you musically?
Firstly my parents, followed by my extremely talented guitar teacher the late Richard Lawrence who was undoubtedly my biggest influence. Without him I may never have played all these years and certainly not to the level I have achieved. He spent many years in Spain and was a very well-connected musician. He even introduced me to Paco Pena, who flamenco guitar lovers will know is a legendary flamenco guitarist. I also have a picture of Richard arm in arm with Paco De Lucia!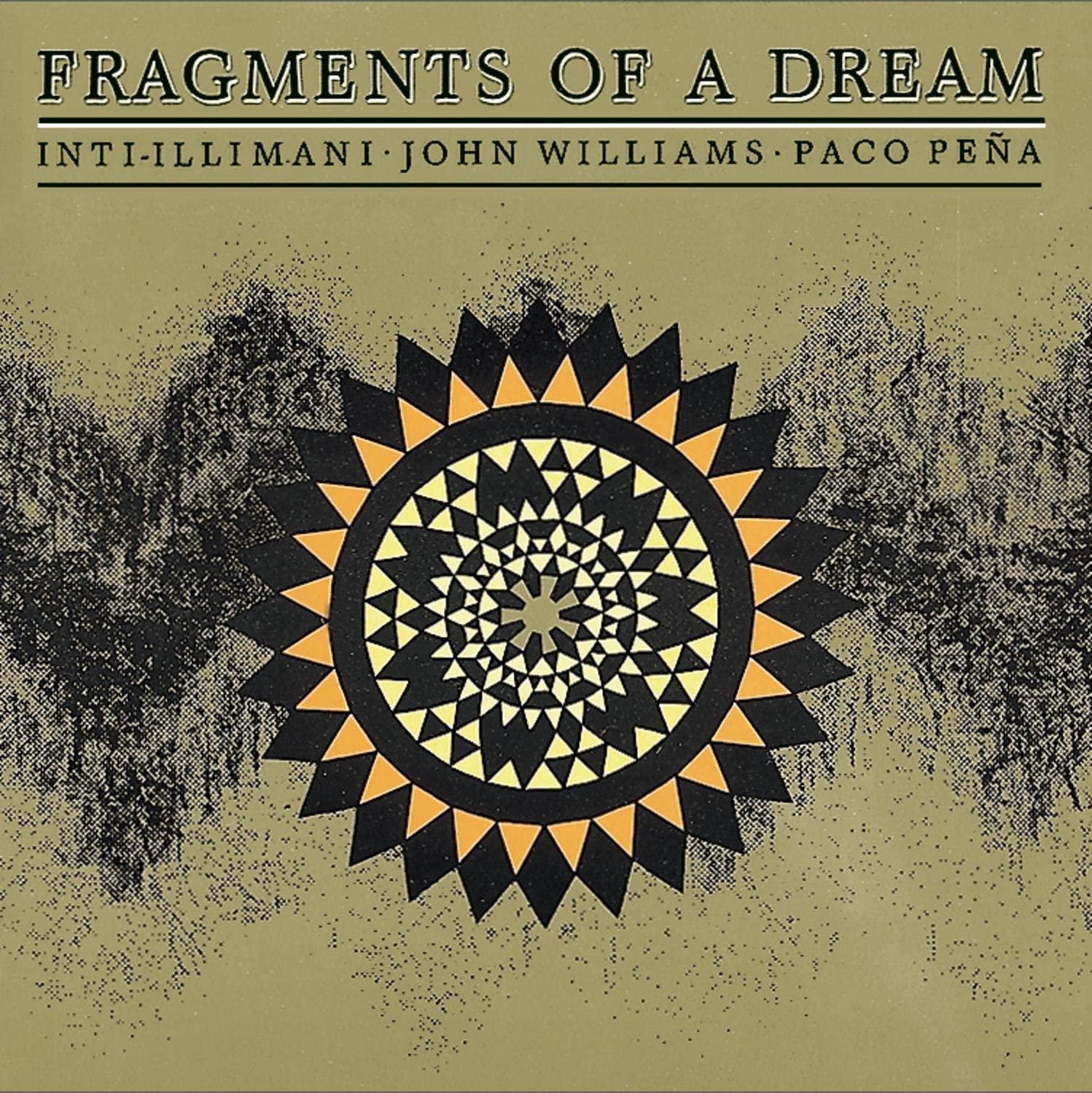 My next big influence was Paco de Lucia himself; he was the greatest flamenco guitar player of all time! No one has come close to him since his sad passing. He could play traditional flamenco better than anyone else, but with each new album he pushed the boundaries and moved the music on to a new level with style and technical playing. He also collaborated with musicians from other genres, which also influenced his evolving style.
Other musicians that have influenced me are Sabicas, Sanlucar, Escudero and Montoya. A very current musician who I greatly admire is El Amir.
Which musicians do you admire?
I actually admire all musicians! To play a musical instrument takes a lot of time, patience, effort and perseverance. To then perform publicly takes a lot of courage, as you are putting yourself in front of people to be judged. However, the reward is worth the effort.
Tell us about your instruments
I own Manuel Rodriguez guitars which are very well constructed and beautiful instruments. There are three generations of Manuel Rodriguez luthiers. I am fortunate to be in personal contact with the current Manuel Rodriguez, who has personally supplied me guitars, including a rare flamenco model made and signed by his Father. He has presented guitars to many famous musicians and politicians, including Stevie Wonder and Jimmy Carter!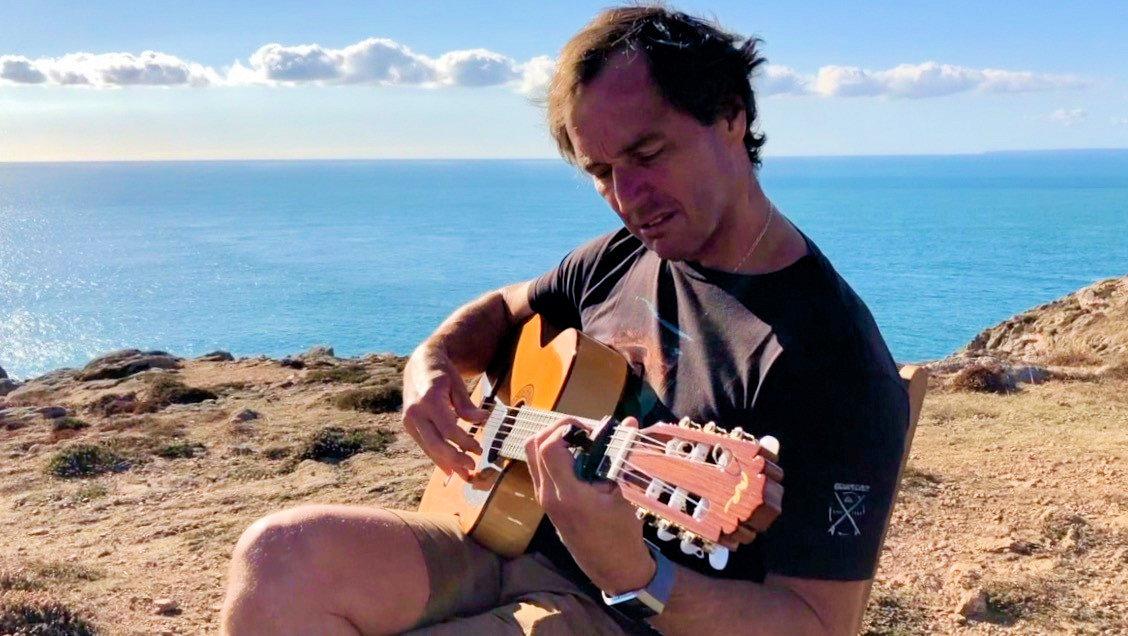 What advice would you give to someone who has a dream of entering the music business?
Carefully consider what you want to achieve and is it going to be your main income, as the arts do not always guarantee a good sustainable living, unless you are really lucky. However, it is a rewarding business to be part of, as everyone loves music and making it is fantastic.
Collaborate with others in the business, you can learn from their experiences. I have found 'competitors' to be friendly and supportive. Think of who your target audience is going to be and develop marketing strategies to promote your business to them. Use analytics on your online platforms to see trends and who your audience is, this allows you to develop good marketing strategies and achieve better results from all your hard work!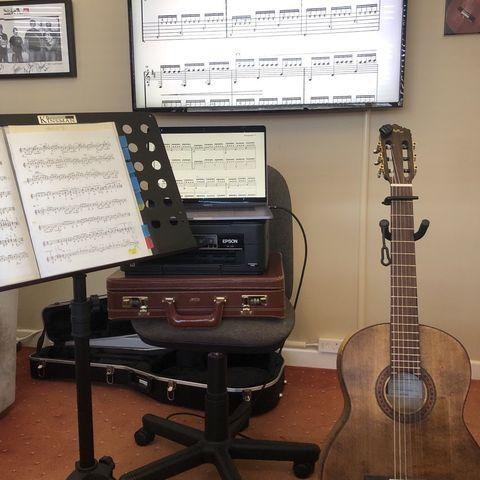 I purchased some great marketing course material that explained how to market music teaching, it included how to set up your own website, social media channels and how to best appeal to your target audience.
Join professional music groups, I am a member of several groups on Facebook and LinkedIn and learn useful information as well as provide it too. It is satisfying to get good feedback and offer support to/from other members.
If you are performing for payment, get your fee first, or part payment. Always ensure you have a signed contract with terms and conditions. I have been stung a couple of times by businesses and getting them to pay me for my work. What people don't realise is the many, many hours that are spent preparing before you play publicly. It is not just the actual performance.
What would you like the States of Jersey to do to support the arts in the island?
The arts have always sat further down the Government's budget priorities. I would like them to provide more funding for the arts. Our beautiful Opera House, the Arts Centre, Fort Regent and similar organisations. If these operations had more funding, they could more easily fund artists to come to the Channel Islands.
In the 1980's we had many top artists perform in the Island. Being able to bring these artists to the Channel Islands provides culture and exposure to their artistic disciplines. This helps to motivate individuals to learn those arts, particularly good for younger people to see. I met Paco Pena at the Arts Centre after his performance for example.
Aside from ChannelEye.Media, what are the last three accounts you followed on social media?
I follow quite a few accounts, mainly to do with guitar, the news and surfing. I cannot remember the last ones I actually subscribed to!
What do you do in your downtime?
Spend time with my family. Surf, keep fit to support my surfing, listen to music and go for nice long walks with my wife Jakki, either on our beautiful beaches or places like Grosnez and Noirmont.
What's your favourite film?
Monty Python- Life of Brian- all time!!
What music do you listen to?
My musical tastes are pretty eclectic. I listen to a lot of flamenco and classical guitar music, but equally like Thin Lizzy, Iron Maiden, Queen and Led Zeppelin. Also, most of the music from the 1980's – Japan, Human League and Simple Minds for example.
Are you listening to any podcasts at the moment?
As an Arsenal supporter I listen to Arseblog! I also listen to the World Surf League's podcasts, including 'The Lineup' and 'Caught Inside'. I also like Radio 2's 'Popmaster'. I might go on it one day!
What book are you reading at the moment?
A recent present from my Son Alex- a signed autobiography by Arsene Wenger-  a great read!
---
Find out more about Tim Barnes
---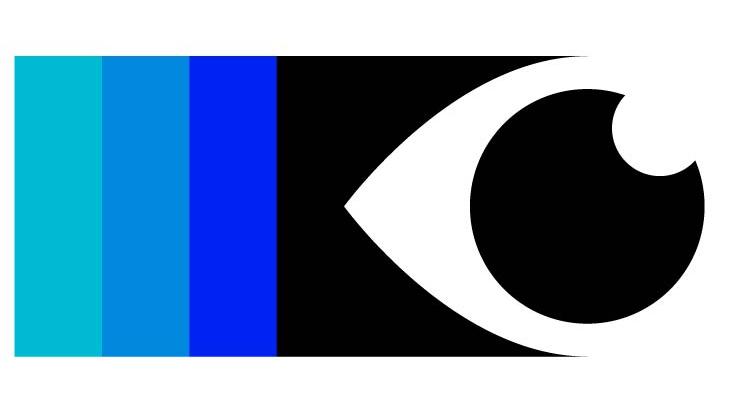 Are you a Channel Islands musician who would like to be featured in Channel Eye?  If so, please drop an email to newsroom@channeleye.media