Welcome to our series, 'Meet the musician', where we meet people involved in music across the Channel Islands.
Today, we meet-up with Oliver Rybarczuk.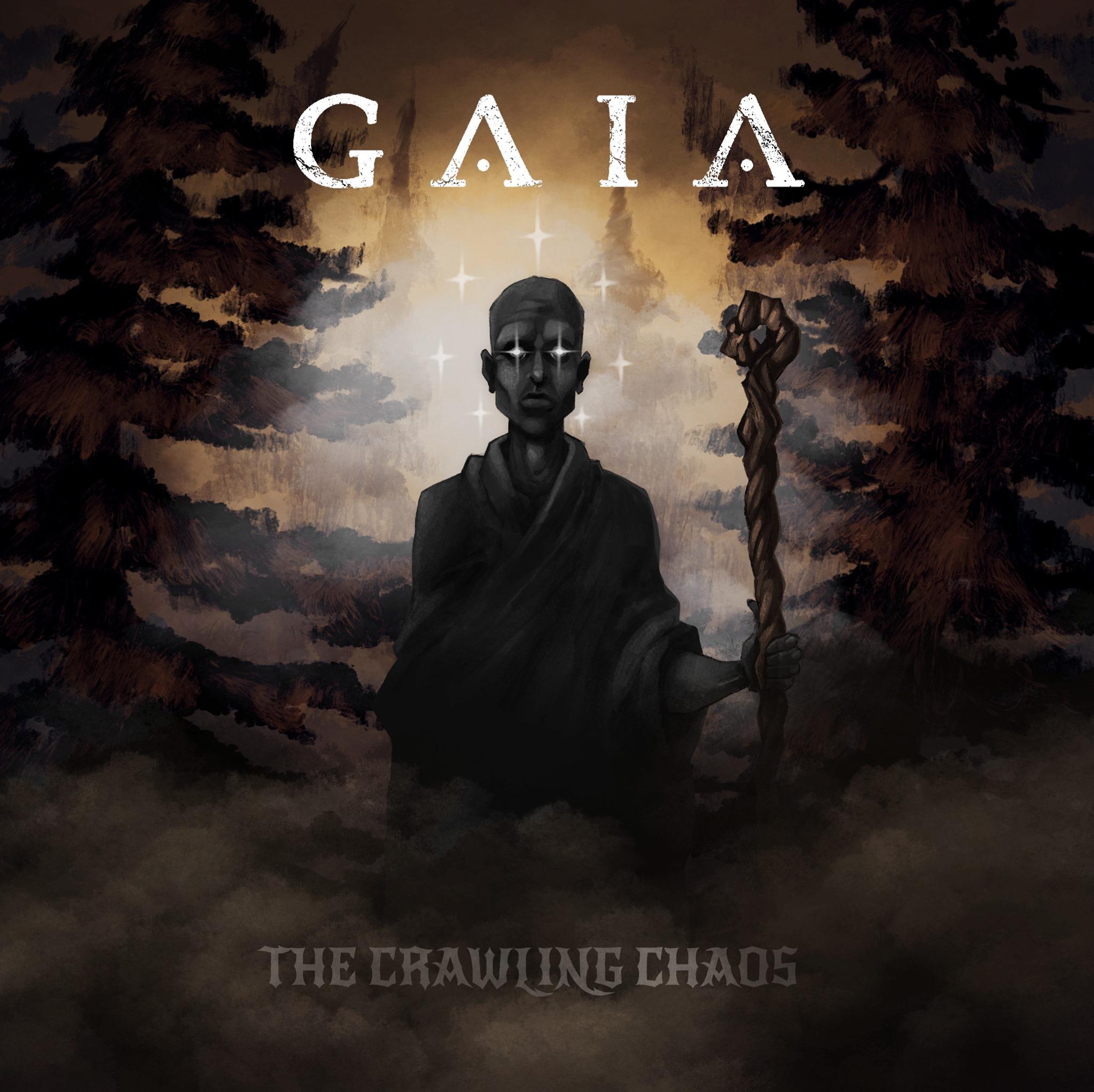 "I work as a full time professional musician, mainly as a teacher working for the Jersey Music Service and Jenca Music School, teaching guitar, ukulele, music production and doing school support work around Jersey's schools, and I also work as a studio engineer and producer at JAMM Studios. I also do a lot of freelance work including audio production and composition work for games companies, social media personalities and artists looking for their music to be mixed and mastered.
Outside of that I also play guitar in the Brighton based progressive metal band GAIA, so when I'm not working locally I fly over to rehearse and play tours and festivals around the UK.  We currently have one self-titled release out on streaming platforms and on CD and Vinyl via Spiked Charm Records, and our upcoming full length album will be arriving very soon – the first single from it was released on April 2nd.
Tell us about your 'journey'
I first started playing guitar back in 2007 when I was 10, taking lessons from Martyn Cast at Jenca Music School. My first gig was a couple of years later at one of Jenca's events when I was 12, which was the first time I played with other musicians and performed in front of an audience. Shortly after that I passed my Grade 8 exam, stopped taking lessons and since then I've been gigging regularly with several different bands over the years (though of course not right now unfortunately!), and gradually improved my playing from a lot of live experience and a ton of practice over the years.
At 18 I finished school and left Jersey to move to Brighton to study at BIMM, and took their 3 year BA degree course in Professional Musicianship for guitar. After playing in multiple different bands in Brighton and eventually through a lot of trial and error, and networking both at uni and at gigs, I made my way into the Sussex metal scene and met the musicians which I formed the bands GAIA and Kinzoku with.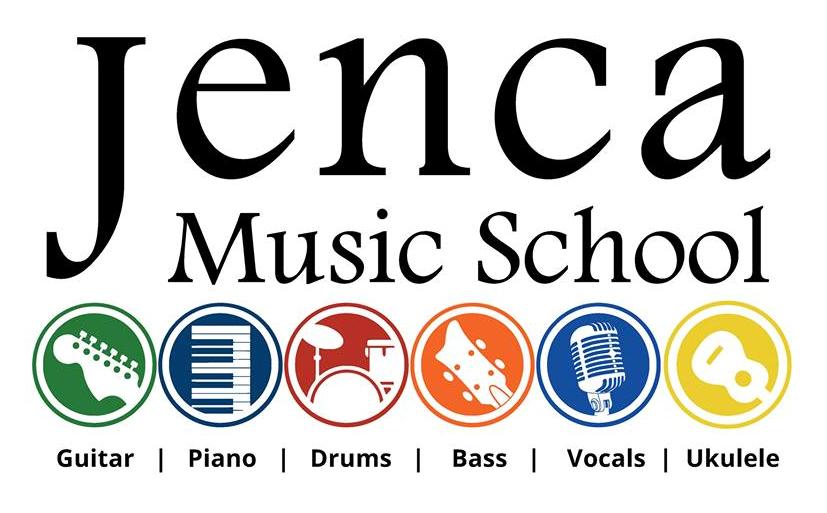 My first big break was with Kinzoku when we were headhunted by social media personality and businessman Rob Chapman to do a video shoot to promote his new line of Chapman Guitars. From that experience I made a ton of connections within the UK metal scene (as well as all of the other members of those bands through their own hard work and determination) and this led to both bands getting offered some larger shows with famous metal bands.
Around this time I was finishing my degree course, and I wanted to stay in Brighton to pursue both my developing music career and also pursue my education further, so I enrolled at the University of Sussex to study a 1 year MA degree course in Music and Sonic Media, which is a music technology, media and composition based course. That year was insane, and I spent half the time recording in studios, touring around and discovering so many places around the UK, playing a ton of shows and festivals, and hanging out with some of my all time favourite bands, and half the time trying to balance my Master's degree! Around this time I also started teaching professionally, working at the Sussex Academy of Music part time when I wasn't studying or on tour.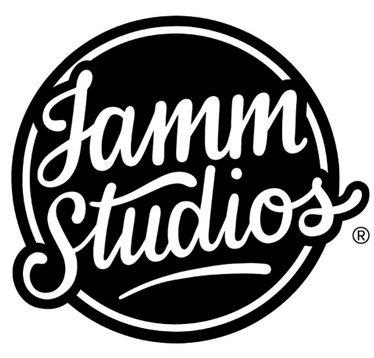 After completing my Master's degree I contemplated staying in Brighton, but after sending applications for work to both places and receiving better offers from Jersey it was more viable for me to relocate back to the island, and travel when necessary to play shows. I then started teaching immediately at Jenca Music School and working as a studio engineer at JAMM Studios, and once all of my paperwork was sorted I started teaching at the Jersey Music Service as well. Since moving back to Jersey I've travelled to play shows a few times between September and when the lockdown happened, and then of course everything changed!
I've skipped over quite a lot of things to save time, like how I got into the sound design industry for games and how I got started doing freelance audio production work in general, but most of that work I got from developing the connections I previously mentioned, and from there I expanded my work mainly from my portfolio, prior experience and reputation.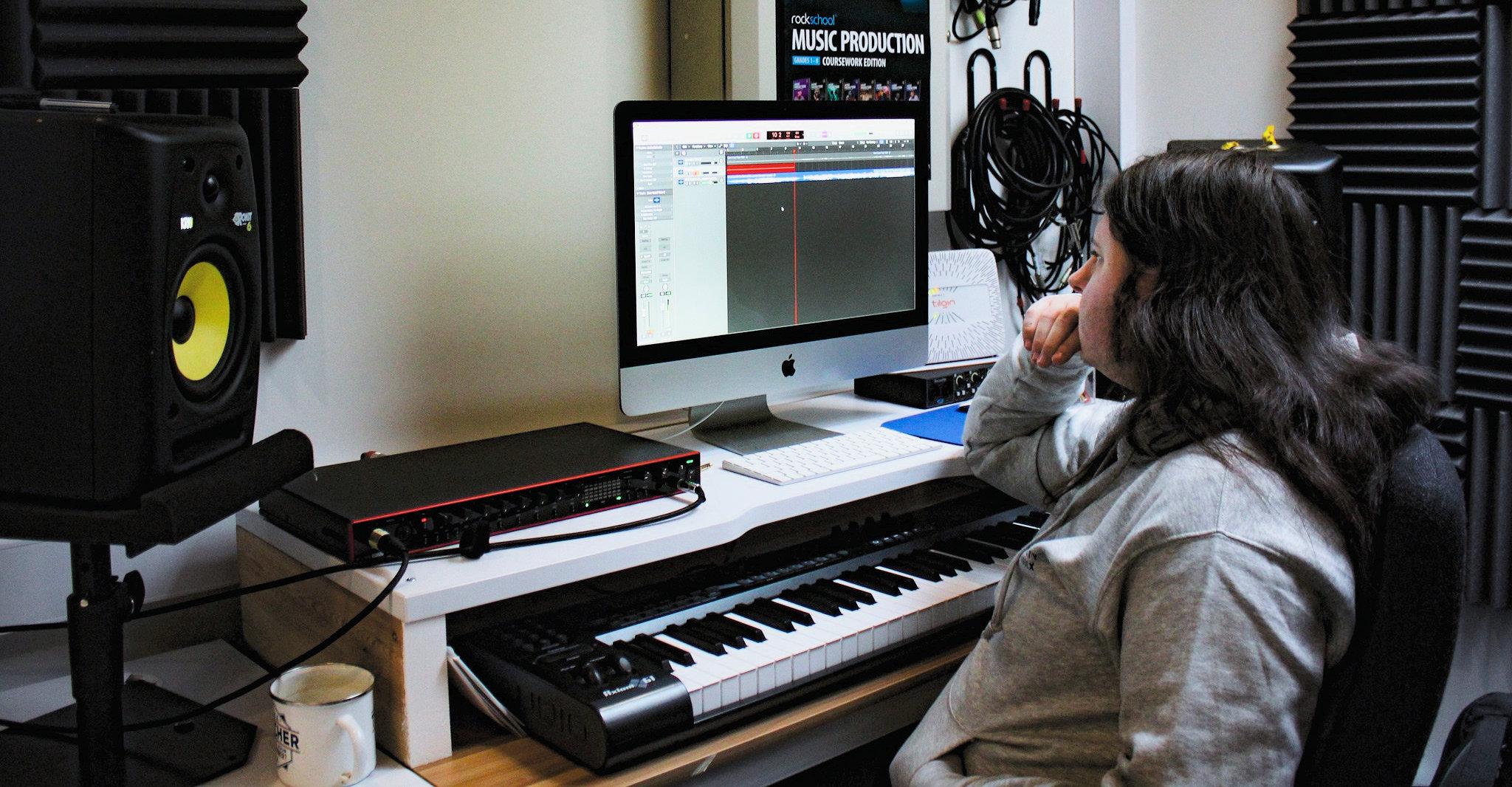 How has Covid-19 impacted you?
First of all I'd like to say that I can't complain at all as I've been so fortunate to get by during the pandemic, and I'd like to thank everyone at the Jersey Music Service and Jenca Music School for looking after all of us staff members, adapting so well to the changes and getting us all work, especially during the worst parts of the lockdown.
The biggest change in what I do teaching wise has been using video conference software such as Zoom and Skype to continue lessons. I already had some experience with this beforehand with teaching clients outside of Jersey, but as I've done so much teaching online now it no longer feels strange and is second nature to me and my students, and in fact in some cases some of my students have continued to learn from home due to the ease of not having to travel. The most unfortunate thing I've seen is students of mine losing work and having to discontinue their lessons, which is always sad to see and I really hope that they can return once things stabilise.
As for my live performance work including my bands locally and in the UK, although we haven't been able to play shows we've also been able to use video calls to keep in touch and exchange ideas for writing new songs, and send audio files and DAW projects to each other via email. In fact the whole of GAIA's upcoming album has been written and recorded that way, and this current line-up has never even played together before!
To end on a more positive note, as I've been indoors a lot more during this time I've been able to write a lot of music, most of which will be going into an upcoming solo project. I have a few albums worth of material ready, it's just a case of refining everything and fitting songs together before I start to work on the lyrical concepts and audio production arrangements that will tie it all together into a cohesive series of releases.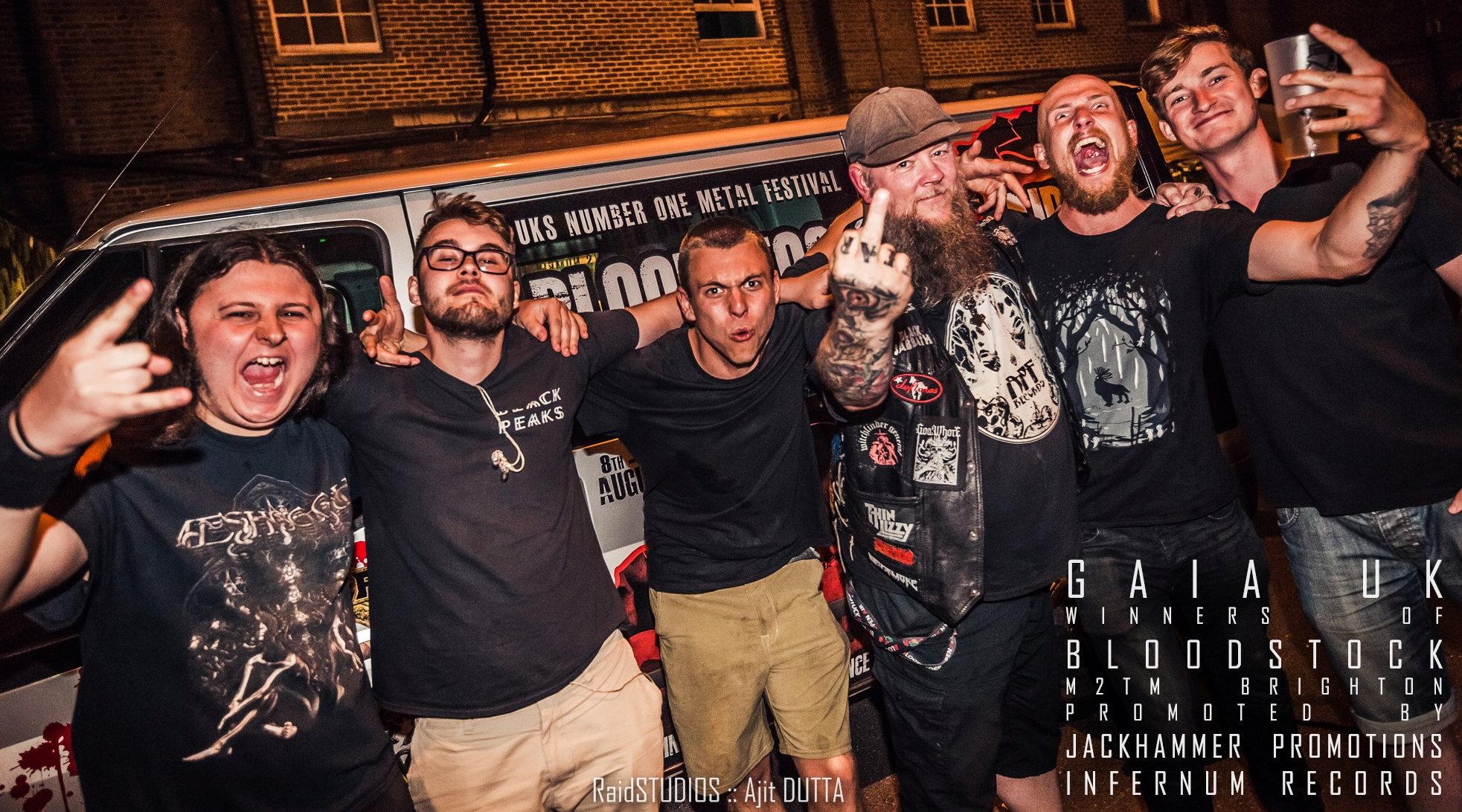 What's been your biggest challenge in the music business?
The most challenging thing overall is being able to stand out from so much competition. There are thousands of musicians wanting to go professional and the bar has been set so high, especially since the introduction of social media has not only made it easier to be visible, but has also allowed for a wealth of educational material to become public domain, and this therefore has allowed my generation to learn a lot more content and a lot quicker than has ever been seen before.
The other challenge this leads to is trying to get enough work to financially support yourself enough to make a living, which I've been extremely fortunate to be able to do so. I think I've been able to do this mainly by developing a versatile set of skills both on my instrument and by using technology that helps me to stand out, but also crucially that people are willing to pay money for. That and doing your best to be likeable and professional I believe are the most important things!
What's been the highlight of your music career?
I'd say the achievement I'm most proud of is getting GAIA an opening slot on Monuments Phronesis Summer 2019 tour, as I've been a huge fan of theirs for years!
For the rest of GAIA collectively I think we'd say playing at Bloodstock Open Air Festival in 2019 (see the video at the bottom of this article), as that not only exposed us to a whole new audience of people and really boosted our career, but the lineup that year was insane and we got to hang around in all of the artist areas with bands like Anthrax, Children of Bodom, Cradle of Filth, Parkway Drive, Soulfly, Tesseract, Thy Art is Murder, and so many other incredible bands.
Having said that though, I'd equally say that my career right now is just as big a highlight without being able to play big shows like that at the moment, as I feel that if anything I've been able to be more prolific with getting to work on some great audio production projects, and also having such a rewarding experience of teaching so many students and watching their playing improve is so great to see!
Who has influenced you musically?
I took up playing the guitar after discovering Jimi Hendrix. My Dad saw him and most of the massive classic bands live as a young man in the 1960s and 1970s and regularly brings it up in conversation when meeting people, so of course I was curious about what the big deal was.
After I started playing, my parents and my uncle showed me a ton of other rock bands including Black Sabbath, Cream, Led Zeppelin, and also some more progressive bands like Emerson, Lake and Palmer, King Crimson and Pink Floyd.  Also at that time I was being influenced by modern progressive bands like Dream Theater, Mastodon and Tool, and then later on more extreme metal bands like Between The Buried And Me, The Faceless and Gojira.
My favourite all time bands and biggest influences besides those I just mentioned include The Contortionist, Cynic, Entheos, The Haarp Machine, Haken, The Human Abstract, Karnivool, Katatonia, Muse, Nevermore, The Ocean Collective, Opeth, Porcupine Tree, Radiohead, Scar Symmetry, VOLA and many more.
Which musicians do you admire and why?
Some of my favourite guitar players include John Petrucci from Dream Theater for not only his insane technical proficiency but also his creativity as a songwriter, Paul Masvidal from Cynic for his unique double picking riff writing style (which I've drawn inspiration from so many times in my own music) and incorporation of jazz influences in metal.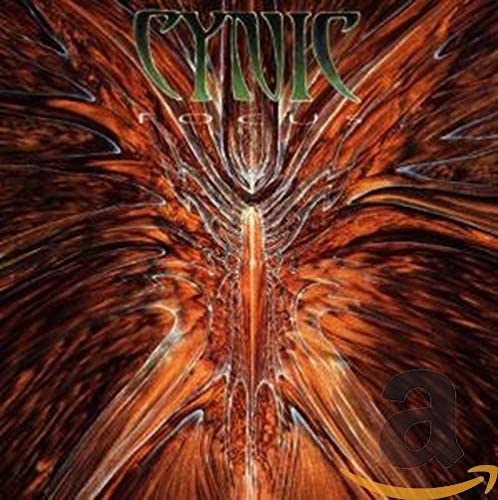 Allan Holdsworth for his vast theory knowledge and fluid lead playing (who I was incredibly lucky to see right before he passed away), Michael Keene from The Faceless for seriously pushing the boundaries of technical metal while still retaining such a melodic foundation to his writing, and of course Jimi Hendrix as he was such a huge influence early on and he still remains the benchmark for post 1960's electric guitar playing.
Besides guitarists, I also admire a lot of classical musicians like Claude Debussy and Ludwig van Beethoven, jazz musicians like Cory Henry, John Coltrane, Kamaal Williams, Michael League, film and game composers like Hans Zimmer and Koji Kondo, and producers like Andy Sneap, Buster Odeholm, Fredrik Nordstrom, Jamie King, Nolly and Taylor Larson. Anyone that does something I've never heard before and leads me to approach my music, my instrument and my audio production differently I'm immediately interested in.
Tell us about your favourite equipment
Surprisingly the most important piece of equipment I currently use for music is my PC that I custom built for audio production, as that's been the main way I've been recording and releasing music since there hasn't been any gigs.
To record I use a rackmount Focusrite Clarett 8Pre interface, and from there I go into Studio One 5 Professional as my DAW and use plugins for my guitar tones and everything else in my mixes, mainly from Neural DSP for guitars and Waves and FabFilter for mixing.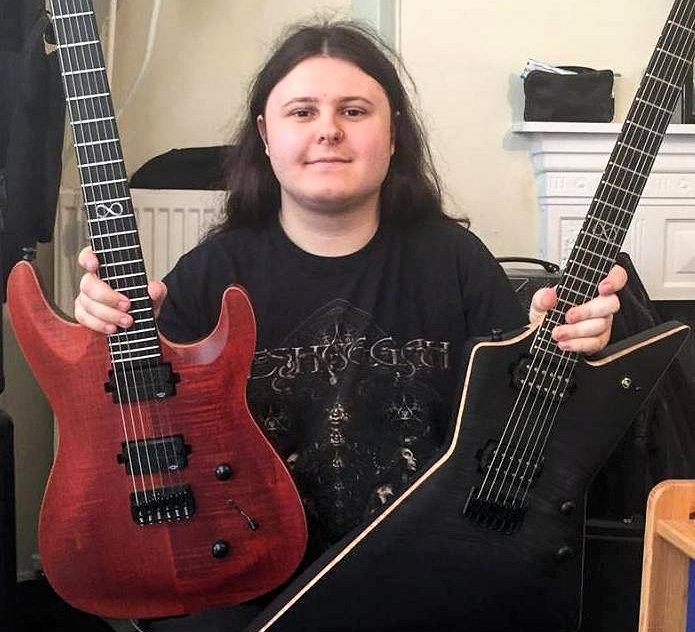 For mixing I use a pair of Yamaha HS8 speakers, and sometimes I reference my mixes using Beyerdynamic DT990 headphones.
As for my instruments I use a Mayones Regius 7M as my main 7 string guitar, a PRS P22 as my main 6 string guitar, and a Martin DX1AE as my main acoustic for both recording and teaching.  Amp wise, I've used mainly digital modellers for years and I currently use a Kemper Profiling Amplifier, but soon I'll have a Mesa Boogie JP-2C rackmount head that's being built in the factory right now for a hybrid tube amp/digital effects rig that will be MIDI switchable for live use and recording.
I use Bare Knuckle pickups, D'Addario NYXL 11 gauge strings, Dunlop Jazz III Max-Grip picks, and mic wise mainly a Rode NT1-A for my condenser and Shure mics like the SM57, SM58 and SM7B for my dynamics.
What advice would you give to someone who has a dream of entering the music business?
Networking with as many people as possible is key to establishing connections and maintaining a solid reputation within the community you are trying to get into, as most situations in the industry are 100% about 'who you know' more than anything else.
Be visible and prolific on social media as that is so important to being seen by as many new people as possible, and I can say from personal experience that I've got the vast majority of the work I've done and found the students I teach that way.
Beyond that I'd say to be realistic with your goals. Being a rockstar or popstar is certainly possible and I'd encourage anyone to aim as high as possible, but it's not only unlikely to achieve but also a very small part of the industry as a whole, which is already extremely difficult to get into. However don't be discouraged by that as any experience can open your eyes to a wealth of new opportunities you might have never considered before!
What would you like the States of Jersey to do, to support performing arts in the island?
I think there's two main key areas to talk about here, which is support for performing artists within Jersey, and attracting artists outside of Jersey to come and perform here. Both of those things I think are extremely important and government funding and support helps a lot, and especially towards the youth services on the island such as Youth Arts Jersey which make a huge difference and give young creative people such as musicians and artists a lot of opportunities to learn, perform and be seen by a wider audience.
One of the biggest cornerstones of island life and culture for years was places like Fort Regent, and I'd like to see more places like this place in the future. People from my parents' generation talk about the memories they have from seeing big live bands like Thin Lizzy and Slade and we've also had bands such as The Beatles, The Rolling Stones and Led Zeppelin performing on the island at the peak of their fame.  A resurgence of that culture would be incredible to see, not just for locals but also for tourism.
However, government need to take more interest in investing into performing arts in the Island.  There needs to be greater in depth collaboration between members of the local music community to try and boost the local music scene and bring more bands over here to play after the pandemic.
I believe Jersey can have serious potential again as a place for touring bands to visit in between the UK and Europe. We have some great venues and areas for bands to play already including Howard Davis Park and Trinity Showground, which of course have been used over the years for events like Jersey Live, Big Gig in the Park and Weekender that have been great summer festivals for our local culture.

However I'm talking more about gigs all around the year at some of our smaller venues like the Jersey Opera House, the Jersey Arts Centre, St James Wine Bar, Chambers and the Troubadour to name a few, which are not only ideal locations but are in fact better than a lot of the venues I've seen huge bands play at in the UK and Europe.
The biggest challenges facing this include factors like the cost of bands getting here with equipment and instruments, but I believe problems like these can be easily worked around with local promoters, venues, music shops and schools collaborating on and sponsoring larger projects, to provide everything necessary to make all of the ends meet.  This is definitely possible as I've seen in the UK smaller semi-professional promoters single handedly bring massive bands to local venues and make profit.  There are of course some great promotion companies locally trying to achieve this as well, but imagine the full potential we have on our island with such a tight community and the funds to push this even further still!
Aside from ChannelEye.Media, what are the last three accounts you followed on social media?
These artists are all local and are definitely worth checking out if you haven't already.
Local harmonica virtuoso Giles Robson (who writes for Channel Eye) who I've known for many years has just made a new Instagram account (@gilesrobson) so we've added each other. We're actually collaborating quite a bit at the moment on some recording projects so I'm keen for people to hear those soon!
The second one is my long time friend and colleague Dan MacFarlane (@danthemusicman96) who's not only been very prolific with his posts but always sets the bar really high with his guitar playing (and he's just as good on the piano as well) which is a killer combination!
Finally I love seeing Sam Delanoe's (@samdelanoe) content, as he plays a lot of material from a ton of my favourite bands, and he has an unreal guitar collection also!
What do you do in your downtime?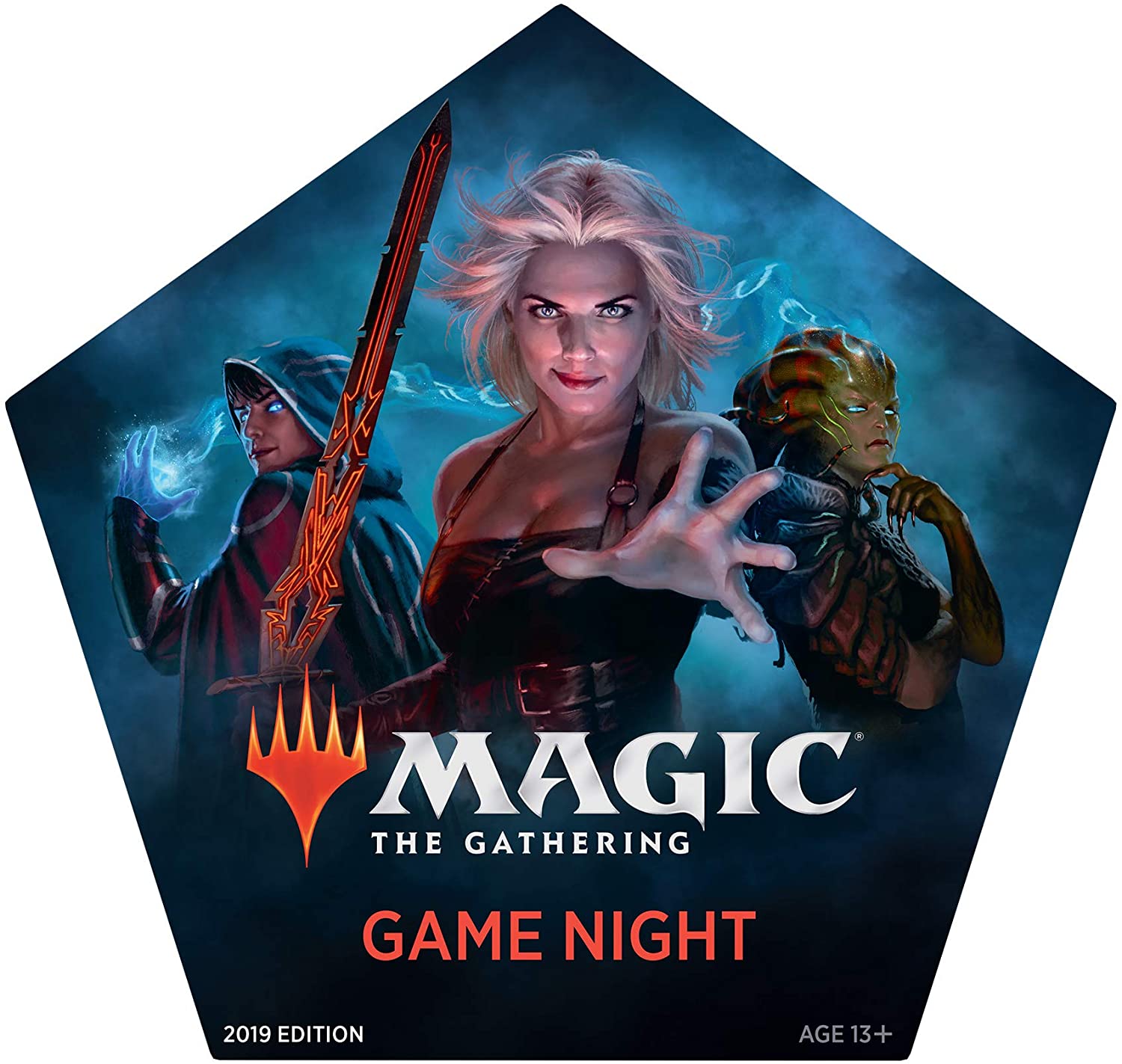 Besides things related to music (which still takes up most of my downtime even today!), I'm an avid Magic: The Gathering player and regularly meet up with a local group to play some games. I also play games sometimes on my PC and enjoy RPG and FPS games, especially Bethesda series like The Elder Scrolls and Fallout.
In the very near future I intend on improving my technology skills, so I plan on learning video production more seriously, and also more about web design and writing code as I haven't done any in years!
What's your favourite film?
I enjoy psychological films like Ex Machina and Fight Club, biopics and other films based on true stories (I recently rewatched the Bohemian Rhapsody film about Queen and Freddie Mercury again), and I'm a big fan of Quentin Tarantino films like Inglorious Basterds, both Kill Bill films and Pulp Fiction.
I actually prefer TV series to films, especially Black Mirror, Breaking Bad, Mr Robot, and anything along those lines which leaves you thinking a lot afterwards, as this can often lead into musical ideas as well!
What music do you listen to?
Besides the artists I've mentioned before I'm constantly trying to listen to new music where I can, mainly by using Spotify playlists when driving during my work breaks.
I mainly browse my Daily Mixes and the official Progressive Metal playlist, but I also try to think outside the box and listen to completely different genres as well. I also need to have a wide knowledge of popular music in my repertoire that I keep up to date with where I can for teaching students, in particular music by Ed Sheeran and Taylor Swift as that's what I teach the most, believe it or not!
---
Find out more about Oliver Rybarczuk
---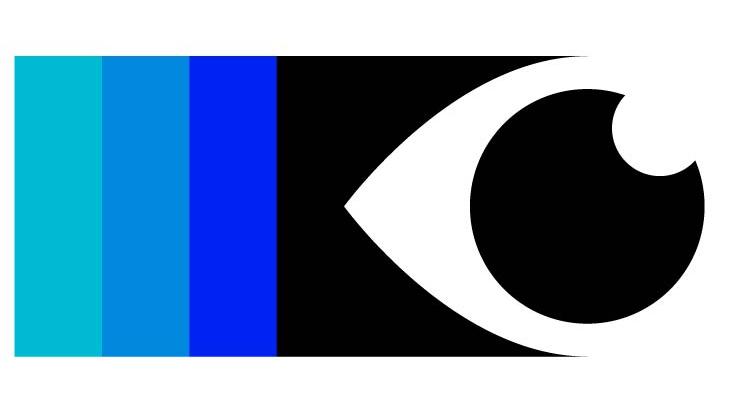 Are you a Channel Islands musician who would like to be featured in Channel Eye?  If so, please drop an email to newsroom@channeleye.media