Welcome to our series, 'Meet the musician', where we meet people involved in music across the Channel Islands.
Today, we meet-up with Georgia Mae Bishop.
Georgia is an opera singer, originally from St Lawrence and currently living in Brighton.
Georgia tells us: "I'm a mezzo-soprano, which is the lower female voice type in opera.  I mostly work as a performer in opera productions and musical concerts on a freelance contract basis, but I also work a lot in the outreach department getting music in the community as a workshop leader and singing teacher.
Tell us about your 'journey'
I come from a family of jazz musicians, so music has always been a huge part of my daily life; the vast array of musicians at home meant I'd always sung along with my family's jazz combo.
I began playing violin with the Jersey Instrumental service at about 6 or 7 years old and this was my first real experience of classical music – which I have to say I didn't like much at first!  I'm so grateful for this solid musical foundation as I learnt to read music, developed my aural skills and it taught me how to be disciplined with practise!
My love of classical music and opera definitely developed over time, mostly through getting into musical theatre whilst at Les Quennevais School where I was a student at the time.  I was cast as Eliza in My Fair Lady for the school musical, having never sung very seriously before and it was then that my mum thought I'd better have some singing lessons!
I suppose this is the point when things began to change for me as I quickly discovered a real love of performing and being onstage. I'd always got so nervous playing violin as it felt like a barrier between me and an audience, but with just me, my voice and the character to tell the story I felt completely at home.
I'm incredibly grateful to Imogen Nicholls who took me under her wing and saw potential in me to pursue singing as a career, she helped me gain a place at Chetham's School of Music and that was (unknowingly for me!) the beginning of many happy years of study.
I gained a BMus (hons) from Trinity Laban Conservatoire of Music and Dance and then went on to the Guildhall School of Music and Drama where I studied for a Masters in Performance whilst on the Opera School.  I graduated with distinction in 2018 and have been a freelance opera singer ever since!
How has Covid-19 impacted you?
Covid-19 has impacted the Arts massively, from established companies and theatres through to performers, directors, stage crew, artist managers and costume/hair/makeup designers.
Practically speaking it has been a huge financial loss for me, as all of my performing work was cancelled and any potential future work put on hold.  I was lucky to have some singing teaching work that was able to continue online which meant I was able to survive.
Another deeply felt impact has been the label of 'unviable' cast across the Arts sector, and the lack of consideration and support for the artists and artistic institutions during this dark time.
It's my hope that the industry will find a way to come back from the brink we find ourselves on, and that the people will need music, theatre and art more than ever to heal after this hugely difficult time.
What's been your biggest challenge in the music business
The biggest challenge in the music business is juggling a freelance career with any kind of home/social life. I know they say that if you have a job you love you'll never work a day in your life, but it's actually more like if you have a job you love you'll work/think/obsess about it every waking moment for the rest of your life!
Missing special events and celebrations because you can't just take a day off from rehearsals is hard,  I also find having to carry your instrument around with you all day every day (as it IS me and my voice) can be challenging too as you've constantly got to be in great physical, mental and emotional shape.
What's been the highlight of your music career?
I've got to say that the highlight of my musical career is when I sang the alto solos in Handel's Messiah with the Jersey Festival Choir at St Helier Methodist Church.  My mum sang in the choir and my late grandmother was in the audience.  It was at a point when I was just starting to work professionally and people were just starting to realise I was serious about being a professional opera singer.  Having my family be a part of it was incredibly special.
Who has influenced you musically?
Growing up, I was influenced by singers like Ella Fitzgerald, Billie Holiday and Judy Garland. I love singers who have a distinctive personality and humanity when they perform, so as my love for opera developed I was drawn to singers like Maria Callas who pushed the boundaries of vocal and dramatic interpretation. She was a truly fearless performer and absolutely dedicated to her craft.
Which musicians do you admire and why?
I admire so many fabulous musicians I've been fortunate enough to work with along the way.
I admire musicians who even after 35 years in the industry still live and breathe their craft and are generous enough to share their time and experience to help others navigate their way to being the best possible versions of themselves.
To anyone who thinks that the opera world is just competitive and cut-throat; it can be, but we all raise each other up.
I truly think opera companies would much rather hire a singer who is a kind and considerate colleague as well as a fantastic performer, than an unkind diva superstar who is going to make everyone's life hell!
What advice would you give to someone who has a dream of entering the music business?
To anyone who has a dream of entering the music business, I would say it's the dedication and passion to fulfil that dream that is most important.
You've got to want it more than anything else to have any hope of getting there, and unfortunately that can mean putting elements of a 'normal life' on hold, and sometimes working three jobs to pay for the music jobs you do for free to gain experience.
Then, you need to support that drive and passion with perseverance, practise and patience with a team of teachers and colleagues you trust.  I'm also here to tell you that I've been there and it was all worth it.
What would you like the States of Jersey to do, to support arts in the island?
The financial support of the Jersey Instrumental Service is absolutely vital to continue the musical excellence and opportunities for young people on the Island. Also grassroots and local music venues and centres are where the musicians of tomorrow gain the experience to go on to bigger things!
It comes down to financial support for those who don't come from affluent backgrounds and the inclusion of music and performing arts in the school curriculum.
Aside from ChannelEye.Media, what are the last three accounts you followed on social media?
Jèrriais is a romance language, a form of the Norman language and the traditional language of the Jersey people
I'm currently leading and fundraising for a project to celebrate Jersey's rich musical history by commissioning the first ever Art Song cycle to be written in Jerriais! Composed by a Jersey born composer, performed by Jersey musicians for the people of Jersey.  Click here to find out more!
I've started following local Jersey history and Jerriais groups including L'office du Jerriais and Learn Jerriais to gain a better knowledge and hear stories from Islanders about what Jersey is to them.
What do you do in your downtime?
I love a cliffpath walk on the north coast when I'm back in Jersey, or a hike over the South Downs when I'm in Brighton.  Especially when there's a café with tea and cake at the end. I've also got really back into sketching during lockdown, and have had time to read all the books on my wish list."
---
Find out more about Georgia Mae Bishop
---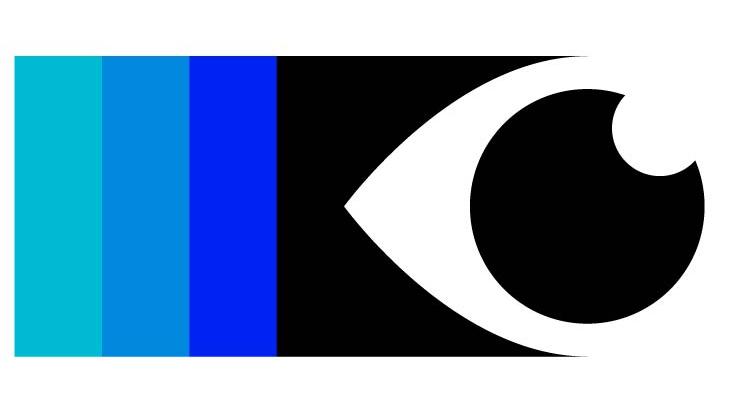 Are you a Channel Islands musician who would like to be featured in Channel Eye?  If so, please drop an email to newsroom@channeleye.media