TWO teams of EY Summer Interns from across the islands volunteered their time to support The Accidental Zoo in Guernsey and The National Trust Jersey with their ongoing projects to support the community.
In Guernsey, the team helped The Accidental Zoo by doing a number of tasks, including feeding and mucking out the farm animals, gardening and general maintenance around the site. The Jersey team took part in the National Trusts' Hedge Fund Project, which involved maintenance of some of the 30+ miles of hedgerow the Trust has planted.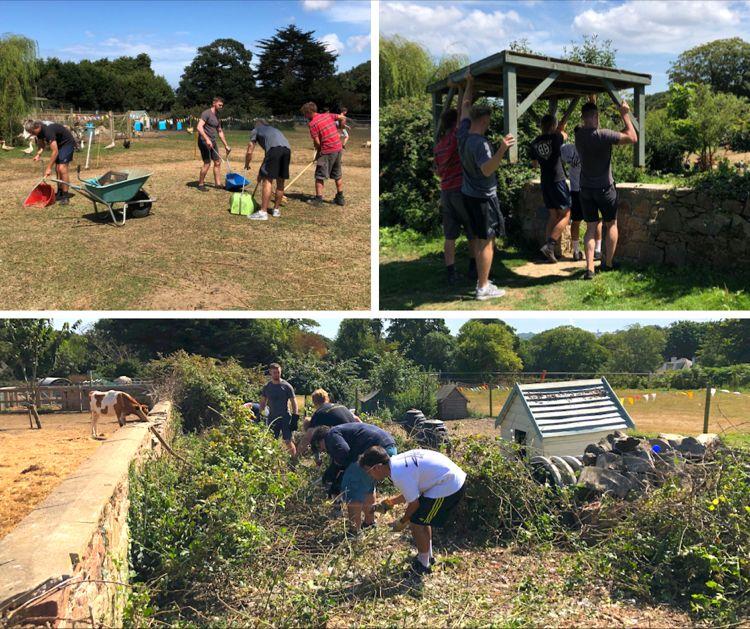 These volunteering days came on the penultimate day of EY's four-week paid internship programme, which takes place annually throughout July. The internship is open to all students studying at university and is designed to give students a taste of what a career at EY could look like. During the programme, the students had the opportunity to work with EY teams across audit, tax and tech risk to find out more about each service line, as well as take part in management shadowing.
The interns also took part in team building days, and networking events and through these volunteering days, contributed to EY's global corporate responsibility programme, EY Ripples. This programme sets out to positively impact the lives of 1 billion people by 2030, with one of the core pillars being accelerating environmental sustainability.
Andrea Gallienne, Talent Manager at EY in the Channel Islands, said: "Supporting local charities and giving back to our local community is so important to us at EY, so it's been fantastic to see the interns work together to support our local communities, whilst contributing to our global corporate responsibility goals. It's been a pleasure to welcome the interns into our offices this summer and watch them grow in confidence, fully immerse themselves into EY's culture and learn new skills that will no doubt be invaluable to them in their future careers. We wish them every success for the rest of their studies."
If you would like to find out more about EY's CI Summer Internship programme, or apply for the 2023 programme, please contact Anoushka Horgan at eycistudenthire@uk.ey.com.